Renaissance presents Francois K - The Masters Series
Renaissance warmly welcomes a true master, Francois Kevorkian aka Francois K, to The Masters Series. Regarded as one of the forefathers of house music.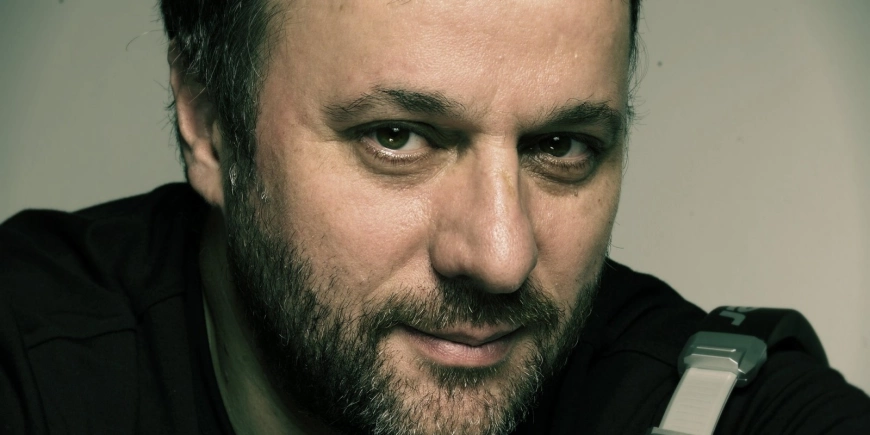 Photo by Renaissance
Renaissance warmly welcome a true master, Francois Kevorkian aka Francois K, to 'The Masters Series'. Regarded as one of the forefathers of house music, his career started with guest sets in seminal clubs such as the Paradise Garage and Studio 54 before developing into a remixer (Prelude Records), producer and record label owner (Wave Music). However, DJing is Francois K's first love and this 'Masters Series' brings together the many styles and genres of club music he represents over two perfectly mixed discs.
Over the years, my approach in putting together a DJ-mixed compilation has been to use it as a way to share and express where my head lies musically. Instinctively feeling that this would be giving the listener an intimate look at what has me truly excited at that particular moment, but also with a view to create something that can be appreciated for a long time. As I often do, and rather than trying to remain monochromatically fixed on one specific genre, the aim here has been to take the listener through a condensed version of the same kind of musical journey that I naturally go on when playing an extended all-night set at a club. Most of the songs I have selected here are ones that I have been steadily playing and getting good reaction on, which gives me confidence that they will stand up to repeated listening. As well, a select few of them have not been heard anywhere else yet and are exclusive to this package. I came to fall in love with a number of these when first hearing them played by some of my uniquely talented fellow DJs; others came as recommendations from friends who work at record stores, all of whom I have to thank for the inspiration and kindness. Such is the power of today's electronic music: constantly evolving, recombining into new forms, then being shared and celebrated on dance floors across the entire planet. I hope that you enjoy this musical trip as much as I did while creating it.
Francois K. New York City, March 2013
The first mix moves effortlessly from soulful Berlin production/DJ outfit Jazzanova to deeper dub-inflected sounds by Anton Kubikov via no-nonsense house and into dubstep escapism by A Made Up Sound, Objekt, Blawan and (an as yet unreleased track by) Scuba. The second mix dives deeper into classic house vibes before exploding with percussive techno and deep, punishing 4/4 featuring tracks from Luca Bacchetti, Delano Smith, Adam Beyer & Alan Fitzpatrick. It closes in blissful Balearic style with Chronophone's 'Eiffel Love'. The mix also includes two new, exclusive tracks by Mr Kevorkian himself: 'Mystic Lady' and 'Dark Magic'.

Francois K's career has spanned NYC clubbing history: from the seminal days of disco, playing with Larry Levan, house institution Body&SOUL and - having just celebrated its 10th anniversary in March - his weekly Monday night Deep Space NYC. It's extremely eclectic format ranges from spaced-out techno to the deepest reggae, dubstep, hip-hop as well as drum & bass, house music and disco. In 2005, he was inducted into the Dance Music Hall of Fame as both a remixer and DJ. Kevorkian now tours the world, taking part in many music gatherings, such as the Sónar Global Gathering, Exit Festival, Bestival and Electric Picnic. With over 35 years experience of creating magic on the dancefloor to draw on, François captures his most recent flavours of inspirational club music in Renaissance's latest edition in 'The Master's Series'.
Francois K - The Masters Series
Release Date 22nd April 2013
Label Renaissance
Tracklist
CD1
1. Jazzanova - I Human feat. Paul Randolph (The Mike Huckaby Jazz Republic Downtempo Mix)
2. Francois K featuring Terry Burrus - Mystical Lady
3. Anton Kubikov - Chords
4. Daniel Avery - Drone Logic (Factory Floor Remix)
5. Jeremy Greenspan & Laurie Spiegel - Drums & Drums & Drums
6. Detroit Swindle - Creep
7. Tuff City Kids - Begger
8. Maetrik - Walk Alone (Maceo Plex Revenge Mix)
9. Marcus Worgull & Peter Padeike - Salam
10. Nautiluss - Zero Gravity
11. Scuba - Untitled
12. Locked Groove - Dream Within A Dream
13. Echologist - Buzz Factory
14. A Made Up Sound - Sweetback
15. Blawan - 6 to 6 Lick
16. Objekt - Porcupine

CD2
1. Luca Bacchetti - Atlantic
2. Acid Mondays feat. JD73, Shovell The Drum Warrior & Wolfgang Haffner - El Recorrido
3. Michel De Hey vs Rauwkost - Bluetrain
4. Andre Crom & Martin Dawson - Back To The Future feat. Roland Clark (Flashmob Remix)
5. Benny Rodrigues - Nostalgia
6. Technasia - Bastille Days
7. François K - Dark Magic
8. Delano Smith - Inspiration (Reconstruction By Makam)
9. Random Audio - The Model
10. Stephen Brown - Fuego
11. Gary Beck - Askaig
12. Adam Beyer & Alan Fitzpatrick - Human Reason (Len Faki Remix)
13. Alden Tyrell - Tntus
14. Trevino - Forged
15. Chronophone - Eiffel In Love