Repopulate Mars presents Repopulate Miami Pt. 2
Repopulate Mars announce the second part of their annual Miami series with Repopulate Miami Pt. 2 featuring six original track from label mates such as Eli Brown, Federico Ambrosi, and Paolo Martini.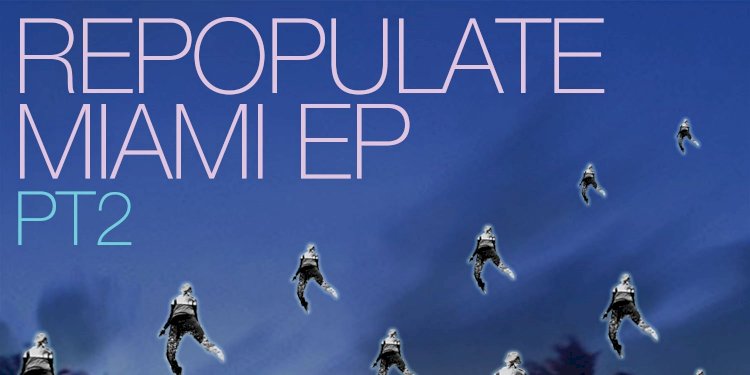 Photo by Repopulate Mars
Since launching back in spring 2016, Lee Foss's imprint has seen huge releases from some of dance music's biggest contemporary names, with output from Solardo, Mat.Joe and Patrick Topping. Next on the label is "Repopulate Miami Pt. 2" which features some label mainstays like Sola and Of Unsound Mind producer Eli Brown, Paul's Boutique founder and Hot Creations artist Paolo Martini, Flashmobs Records' Federico Ambrosi, Cajual's Javi Lopez, Circus Recordings act Yost Koen, and ElRow and Gruuv's Dale Howard.
Bristol's Eli Brown opens the release with "Cartagena" featuring shuffling snares combined with an infectious vocal sample that's destined to move dance floors, before Israeli Yost Koen's percussion-heavy "Retweet" follows, adding oscillating tones that rise and become more atmospheric. Italy's Federico Ambrosi's "Egypt" produces a rumbling bassline, making way for the thunderous melodies in Paolo Martini's "Go Back". A distinctive organ makes up the UK's Dale Howard's "Naughty Organ" before exploding into a barrage of drums, paving way for thumping kicks and ominous tones in Spanish producer Javi Lopez's "Vibes Up"
Various Artists - Repopulate Miami Pt.2
Release Date 30th March 2018
Label Repopulate Mars
Tracklist
1. Eli Brown - Cartagena
2. Yost Koen - Retweet
3. Federico Ambrosi - Egypt
4. Paolo Martini - Go Back
5. Dale Howard - Naughty Organ
6. Javi Lopez - Vibes Up