Black Badge by Rolls-Royce
Rolls-Royce Black Badge speaks to the darker, more assertive, confident, and demanding aesthetic of their customers. As a truly Bespoke response to their desires.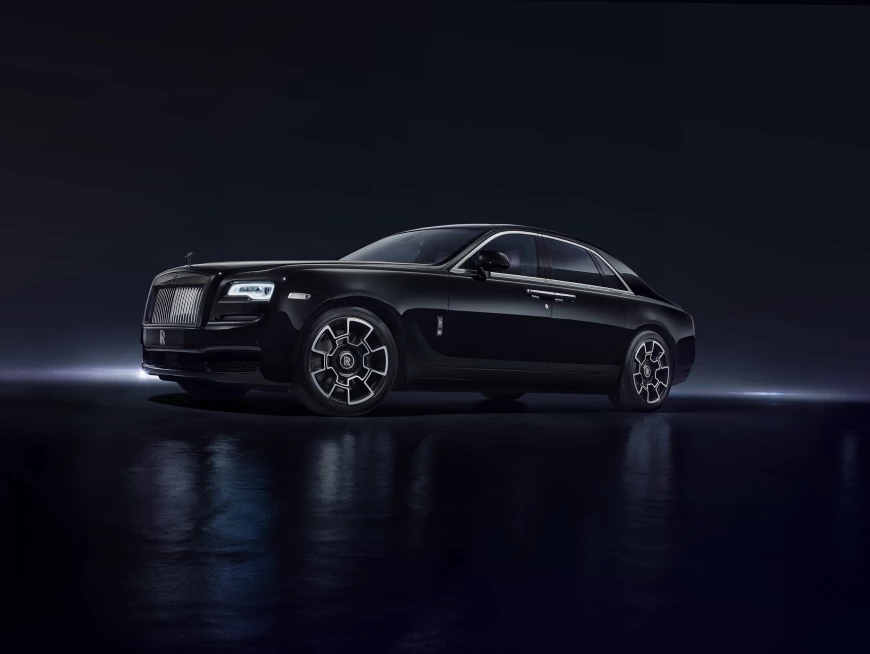 Photo by Rolls-Royce Motor Cars
Sir Malcolm Campbell, Howard Hughes, Keith Moon, Yves Saint Laurent, Muhammad Ali, and Charles Rolls to name a few. Young gentlemen in a hurry, driven by their restless spirits to change the world in their own way. Untrammeled by social convention, these disruptors lived life on the edge, believing the ultimate power to be self-empowerment, pushing every boundary to realize their personal vision. Glamorous and daring, they lived fast, worked hard, and played hard.
Today's generation of young, self-empowered, self-confident rule-breakers is just as uncompromising and unapologetic in their choice of living and lifestyle as their predecessors. They follow the road less traveled, live the unconventional life, darkly obsessed by their own pursuits and accomplishments from which they derive a pure adrenaline rush.

Their life is their entertainment, and they live it on their own terms and when the day is done, and the battle is won, these supremely confident people engage with the night, they go where it leads and take all it has to offer as their just reward.
As demanding in their lifestyle as they are in their life pursuits, these highly-driven people insist on great substance from any symbol of their lifestyle. More and more, such individuals wish to demonstrate their success through a symbiosis between their life's work and their chosen brands.
Black Badge is an attitude to life, an aspect of the Rolls-Royce brand that appeals to those people who are elusive and defiant, the risk takers and disruptors who break the rules and laugh in the face of convention. They are driven by a restless spirit. They play hard and they change the world. Technically and aesthetically Black Badge is the alter ego of Rolls-Royce, darker, more assertive, more confident and powerful, and more demanding. With Black Badge we have created the most commanding presence on the super-luxury landscape. It is a truly transformative moment for our great brand.
Torsten Müller-Ötvös, Chief Executive Officer Rolls-Royce Motor Cars
Over the last years, many such individuals have gravitated towards the revitalized Rolls-Royce Motor Cars as the brand most appropriate to encapsulate their truly individual lifestyles, much as their celebrated predecessors did in days past.
Always pushing their own boundaries, they have asked Rolls-Royce Motor Cars to do the same. Excited by the infinite possibilities that it's Bespoke approach offers, they have asked the marque "to produce a Rolls-Royce like no other, a Rolls-Royce that not only appeals to, and projects, our sensibilities, but is fundamentally different - like us."
And, always ready to deliver a truly Bespoke answer to meet the customer's desire, Rolls-Royce Motor Cars have once again demonstrated it's true luxury credentials as the world's leading super-luxury brand. Rolls-Royce has transformed the very icons of its brand to access a darker side of its character more suited to this breed of successful people.
The result is Black Badge.