Secretsundaze 10 Years in Barcelona Party
Secretsundaze celebrates 10 years of Barcelona parties this June, welcoming guests including Derrick May, Delano Smith, Jeremy Underground, Ryan Elliott, and many more.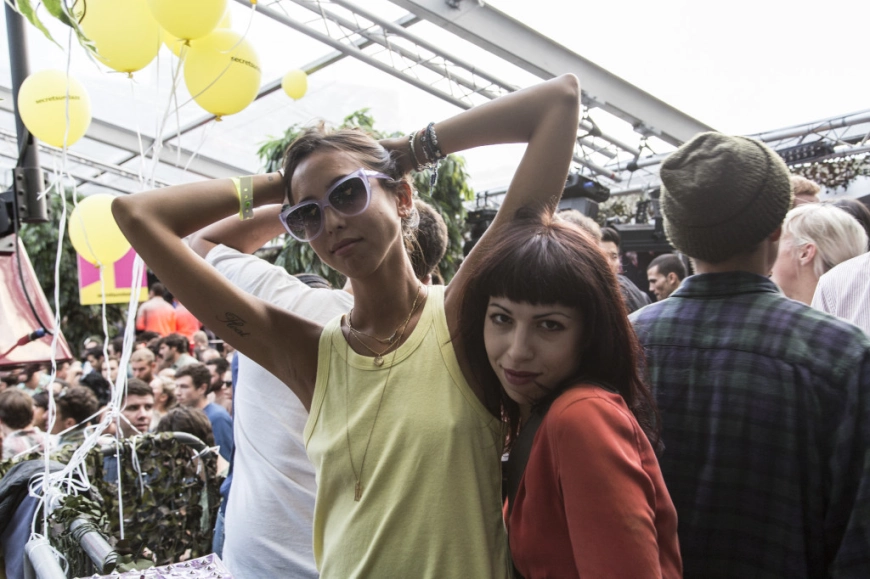 Photo by Secretsundaze
Secretsundaze is proud to reveal details of their 10th party during Off Week Barcelona. From humble beginnings at a xiringuito on the beach at Bogatell, to an all-day, all-night session across two venues in the wonderful architectural museum known as Poble Espanyol, the annual secretsundaze party in Barcelona has now become one of the biggest and best parties of the week.
On Sunday 21st June 2015, to celebrate 10 years in Barcelona, secretsundaze has assembled one of their biggest line-ups to date with a combination of favorite secretsundaze guests combined with a handful of artists from their own TSA Artists roster. By day, the party runs from 3 pm to midnight at the charming picnic area, a tree-lined, grassy clearing that takes on a whole new feeling when the sun goes down. At midnight the party moves from the picnic area to La Terrrazza, the iconic open-air club just a minute's walk away, where it goes on until the early hours.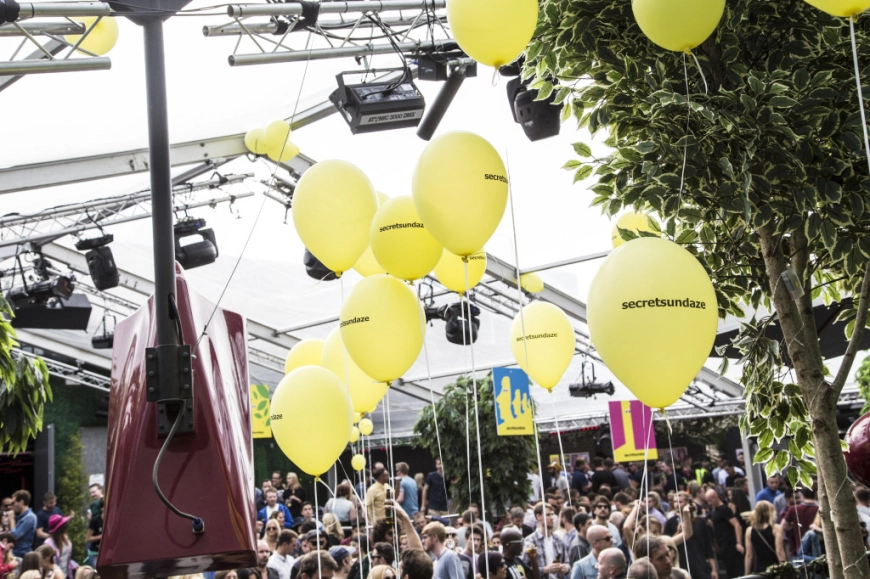 Headlining the party is none other than the "The Innovator" - Derrick May. There's little that hasn't been said before about Derrick being one pillar of the legendary Bellville Three and the first generation of Detroit artists to tour and take their music to Europe. Derrick has earned his place in the hall of fame and history aside he is an incredible DJ. To witness him in the booth is always a spectacle, cutting and dropping tracks with true panache.
Delano Smith is another Detroit veteran who has remained relevant through his consistent output, with two stellar LPs on the excellent Sushitech label and of course various 12" on his own Mixmode label. His heads down, driving sound sees him headlining shows at Fabric and playing regular gigs at Panorama Bar and Ibiza's legendary DC10.
Parisian selector Jeremy Underground also steps up. With a formidable reputation as both a DJ and dedicated digger, his label My Love is Underground is the most notorious in recent years, for focusing on the mid 90's revivalist house sound. Jeremy is far from a one-trick pony though and his back-to-back sets with the likes of Hunee and Floating Points, playing rare groove, funk, soul, and disco, elevates him to a special status.
Berlin-based Ostgut Ton artist and Panorama Bar and Berghain resident Ryan Elliott also play. He is tellingly one of the only residents that play both floors in the hallowed club and can move between house and techno with ease.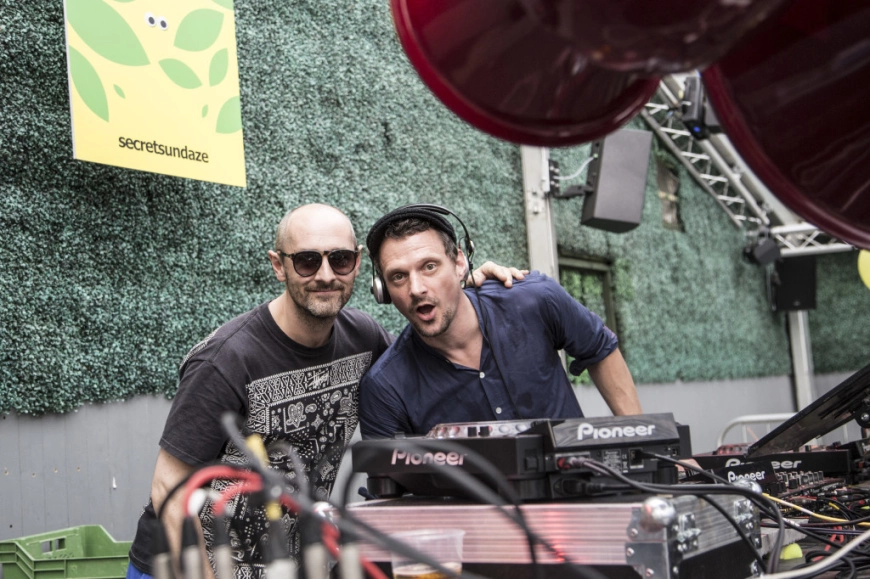 Chicago-born and bred artist Amir Alexander's sound very much carries the bumping spirit of Chicago but with some acid thrown in. A DJ and producer that always delivers, he has strong links to secretsundaze since releasing his hit 'Don't Go' on the label a few years back.
Nick Hoppner has become a regular guest at secretsundaze parties around the world and is up there as one of the most consistent DJs we have heard. He is the second Ostgut Ton artist and Panorama bar resident on the bill of course alongside Ryan Elliott.
London artist and badman Funkineven also joins the bill. Through his releases on Floating Points' label Eglo and his own Apron records, he has taken the world by storm. His sound is a killer combination of nasty funk combined with a sprinkling of classic Detroit elements.
Hunee and Rush Hour's Antal back-to-back sets are fast becoming the stuff of legend, with them both being renowned crate diggers and secretsundaze are hugely excited to have them play an early set in the afternoon. Weaving through disco, funk, techno, afro, and more their sets embody all that is good in dance music period.
Naturally, both secretsundaze residents Giles Smith and James Priestley will also play. Two of the best residents in the business, 2015 is looking like another strong year for the duo, having just returned from a busy Japan and Australia tour and with future gigs at the likes of Tresor, Robert Johnson, Output, and Smart Bar. As DJs, they transcend trends or fads and stand for quality, timeless music.
So the scene is set for another epic secretsundaze Barcelona day and night party in one of the city's most stunning locations. Do not miss out on what is sure to be one of the highlights of the week. The party is regularly a sell-out so you know what to do! Tickets are on sale now from €10.
Secretsundaze 10 Years in Barcelona Party
Sunday 21 June 2015 / 15:00 - 05:45 / Poble Espanyol Picnic Area & La Terrrazza
Artists
Derrick May / Delano Smith / Jeremy Underground / Ryan Elliott / Amir Alexander / Nick Hoppner / Funkineven / Hunee b2b Antal / James Priestley / Giles Smith
Tickets
Early bird (day only/night only) €10,00 +BF
Advance ticket (day only/night only) €20,00 +BF
Early bird (day & night) €20,00 +BF
Advance ticket (day & night) €35,00 +BF