Sendeturm EP by PBR Streetgang
PBR Streetgang returns to their home imprint KURTZ to deliver their latest EP Sendeturm, accompanied by a remix from Paranoid Londons Johnny Aux.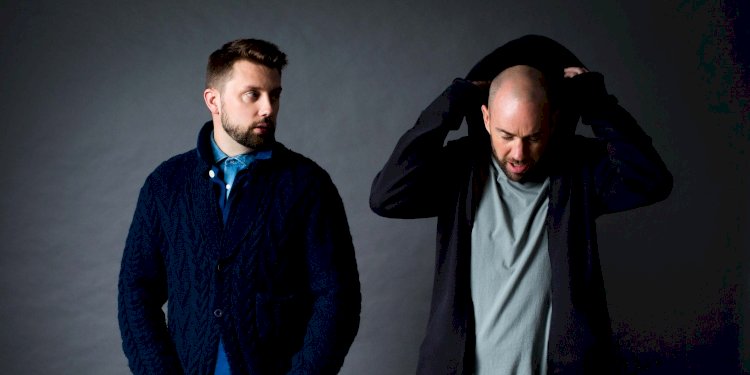 Photo by Skint Records
Long-standing members of the house and disco landscape with releases via the likes of Skint, Crosstown Rebels, and Futureboogie amongst many, Bonar Bradberry and Tom Thorpe, aka PBR Streetgang, continue to evolve and impress as one of the most consistent and diverse duos on the scene. Holding down residencies at the likes of Pikes in Ibiza, whilst making stand-out appearances at the likes of Glastonbury, Printworks, and Love International - a festival which holds a special place within this latest EP - the duo launched their vinyl-focused KURTZ imprint in 2019 in impressive style, gaining support from the likes of DJ Harvey, Bicep, Soul Clap, and the late great Andrew Weatherall. Following a brief hiatus, the duo now returns to home turf with possibly the strongest release on the label to date as they unveil their "Senderturm EP", welcoming Paranoid London member and electro-favorite Johnny Aux on remix duties.
Opening cut "Zoot Module" welcomes a moody, low-slung slab of electro with haunting riffs and eerie synth lines which hold your sonic gaze front and center, whilst title production "Sendeturm", named after the lookout tower above the Love International site, takes listeners on a dreamy beat-less ride through melancholic tones and showcases an ode to a summer lost in place of beauty.
On the flip, Johnny Aux's interpretation of "Zoot Module" welcomes his signature rough and raw dirt box sound which buries its way under your skin to reveal a pacey, true body mover, before closing proceedings via the blissful and rich "Thru The Shutters" - a production imagined as the final track in the early hours of a Sunday morning dancefloor and a hypnotic closer that shapes up proceedings in emphatic fashion.
PBR Streetgang - Sendeturm EP
Release Date October 2020
Label KURTZ
Tracklist
1. Zoot Module
2. Senderturm
3. Zoot Module (Johnny Aux Remix)
4. Thru The Shutters