City Song EP by Eli Escobar
Track number 8 from the critically acclaimed third album Shout, is City Song and it is Eli Escobar at his best. Remixes by Ron Basejam and COEO complete the EP.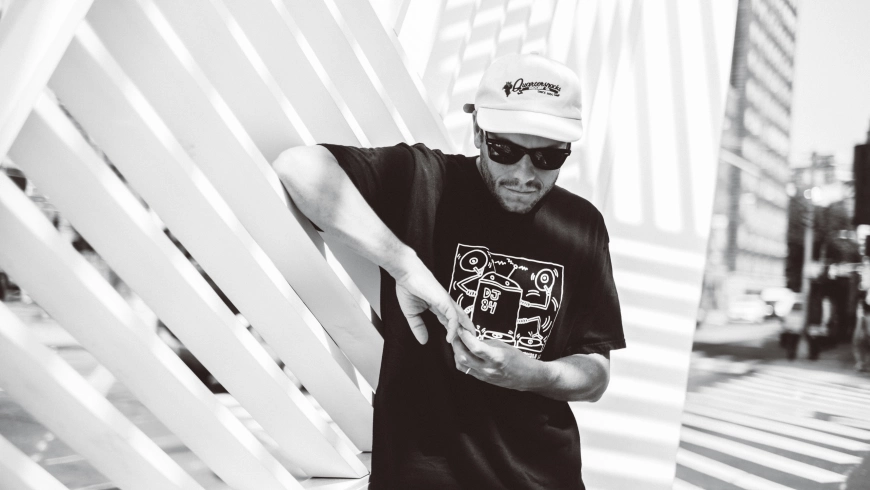 Photo by Kenny Rodriguez
Demonstrating his unique ability to create musical landscapes around a house template, here his reimagining of the track builds layers of context around vocal chops and urban noise, influenced by early Ice Cube albums and how they use "ambiance and sound effects to paint a picture of the story he was trying to tell".
"City Song" is the moment where the album's spirits begin to raise, and "City Song Part 2 (Peace, Love, and Harmony)" finds yet more hope with filtered snatches of groove.
Accompanying Eli's New Version of Part 2, Ron Basejam (aka Jim Baron of Crazy P) goes funkier with richer bass and soul claps, whereas German duo COEO takes a refreshingly different direction with their "City Song" remix, punctuating their production with piano and percussion.
Eli Escobar - City Song EP
Release Date 2nd March 2018
Label Classic Music Company
Tracklist
1. Eli Escobar - City Song Part 2 (Peace, Love, and Harmony) (Eli's New Version)
2. Eli Escobar - City Song Part 2 (Peace, Love, and Harmony) (Ron Basejam Remix)
3. Eli Escobar - City Song (Coeo Remix)