Sonar Barcelona 2018
Take a long weekend in Barcelona, Spain in June 2018, and experience one of the world's absolute best festivals, the Sonar Festival.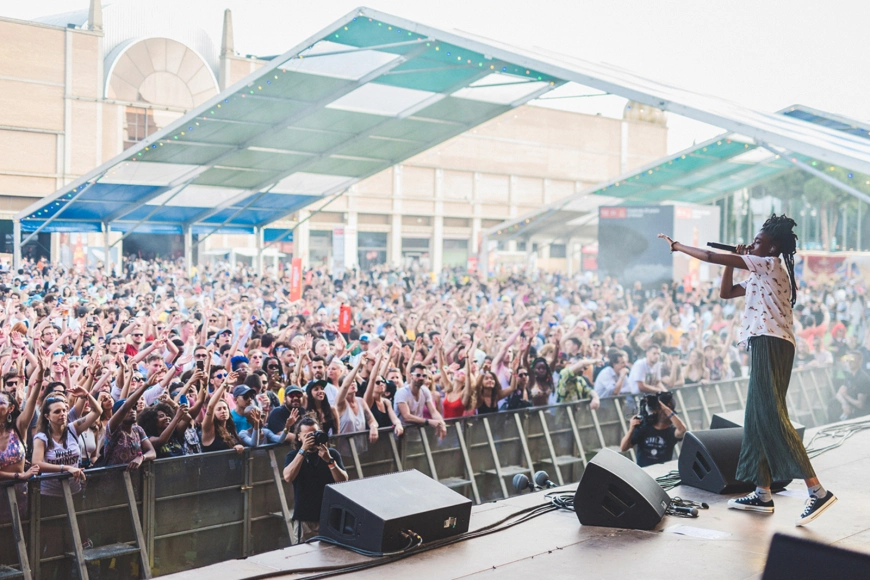 Photo by Fernando Schlaepfer/Sónar
Since 2002, Sonar has put on more than 50 shows around the world from North America to Asia to South America. The flagship event in Barcelona embodies the event at its core - to be the "pulse of the current electronic landscape". With its unique format and ever-changing style, Sonar continues to redefine the standard showcase festival.
Created in 1994, Sónar is a pioneering cultural event with a unique format and content. Its first-class reputation as a leading reference for international festivals is thanks to its attention in curation, combining a playful nature, the avant-garde, and experimentation with the newest trends in dance and electronic music.

Lineup
A-Trak / Agoria (live) / Alva Noto / Amp Fiddler & Tony Allen / Ben Klock & Dj Nobu / Benjamin Damage / Bicep (live) / Black Coffee / Bonobo / Charlotte de Witte / Chino Amobi / Claude Speeed / Cornelius / Daedelus / DECISIVE PINK / Die Angel: Ilpo Väisänen + Schneider TM / Dinamarca / Diplo / Distruction Boyz / DITC 音 / DJ Earl & Nick Hook (live) / DJ Harvey (6h set) / Dre Skull / Emma-Jean Thackray pres. Walrus / Errorsmith / Fatima Al Qadiri (live) / Francisco López / George FitzGerald (live) / GoldLink / Gorillaz / Helena Hauff / Henry Saiz & Band / Jamz Supernova / Jarami / JASSS / Joe Kay / John Talabot (6h set) / Kampire / King Doudou / Kode9 x Kōji Morimoto AV / KOKOKO! / Lanark Artefax / Laurel Halo / Laurent Garnier / LCD Soundsystem / Little Simz / Lorenzo Senni / Maribou State / Modeselektor (DJ-set) / Motor City Drum Ensemble & Jeremy Underground / MOW / Mr Eazi / Mueveloreina / Nathy Peluso / Nídia / Niño de Elche & Israel Galván / Barcelona Symphony Orchestra + Brad Lubman play Terry Riley: IN C / Octo Octa / Oddisee & Good Compny / Oscar Mulero / Ólafur Arnalds / Preditah / Putochinomaricón / Refree / Rels B / Richie Hawtin / Rosa Pistola / Rosalía / Rozzma / Russell Haswell feat. Sue Tompkins / Second Woman / Sinjin Hawke & Zora Jones (live) / Studio Barnhus / Territroy (live) / Thom Yorke / Tony Humphries / Violet x Photonz / Wiley / Yung Lean / Yuzo Koshiro x Motohiro Kawashima (live)