Sonar Kollekting Vol. 2 by Sonar Kollektiv
The excellently eclectic Sonar Kollektiv label is to release a second Various Artists compilation in June 2017, entitled Sonar Kollekting vol. 2.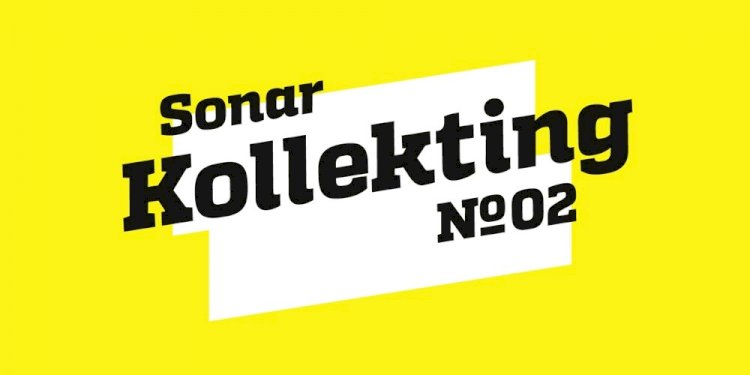 Photo by Sonar Kollektiv
Sonar Kollekting Vol. 2 features tracks that are either exclusives or one-offs from a range of artists on the label. Across the 15 cuts, the compilation showcases some exciting new talents who are getting a big leg up, as well as proving how versatile the label really is.
Things kick off with the truly emotive and stirring Barck & Comixxx remix of jazz man Matthew Halsall & The Gondwana Orchestra, before Envee's remix of Pete Josef is a low swinging, jazzy and sax laced party starter despite its slow tempo. Things get a little deeper with the lovely claps and dancing piano chords of Marlow's 'Backroom' feat. Pete Josef (Erobique's MaxiMix) and then you are sucked into an intimate and personal deep house groove with Jad & The Ladyboy's 'Underwater' Feat. Mark Borgazzi.
There are also some recently released tracks along the way such as Mooryc's 'One Day', plus bits from The Black 80s, Mius and Tim Aminov. Each of them offers moody electronic grooves with proper song writing. Some are dark and tender, some are more light and optimistic, but they all strike a properly resonant chord.
Elsewhere ComixXx returns with the sensual 'Synthesizer Journey', a subtle explosion of organic percussion, golden synths and lurching drums. The Mixtapers offer a louche neo-soul vibe with their 'Take Me Away' and Glow in the Dark serve up a late night adult lullaby with 'Dark Stars'. The whole thing closes down in great fashion with Stee Downes's 'Lost Sight of Love' (JRS Version) which is a lazy number with lush piano chords and the vocalist's trademark soulful delivery.
This really proves that Sonar Kollektiv not only has a wide range of styles in its arsenal, but also that the label truly knows where to look for talented new producers.
Various Artists - Sonar Kollekting Vol. 2
Release Date 2nd June 2017
Label Sonar Kollektiv
Tracklist
01. Matthew Halsall & The Gondwana Orchestra - Into Forever Feat. Josephine Oniyama (Barck & Comixxx Remix) *
02. Pete Josef - The Travelling Song (Envee Remix) *
03. Marlow - Backroom Feat. Pete Josef (Erobique's MaxiMix)
04. Jad & The Ladyboy - Underwater Feat. Mark Borgazzi *
05. Pitto - Being *
06. Tim Aminov - One Lone Survivor Feat. Pete Josef (Betelgeize Remix)
07. Dürerstuben - Will E. & Gynt Her *
08. Comixxx - Can U Feel? (Nikitch Remix)
09. Mius - Broken Words Feat. Laura Hahn (Mooryc Remix)
10. The Black 80s - Can You Hear The Music (Jad & The Ladyboy - Moody Mix)
11. Comixxx - Synthesizer Journey *
12. The Mixtapers - Take Me Away *
13. Glow In The Dark - Dark Stars *
14. Mooryc - One Day
15. Stee Downes - Lost Sight Of Love (JRS Version) *
* Exclusives