Strange Brew EP by A Sagittariun
A Sagittariun returns to Rekids this month with the Strange Brew EP.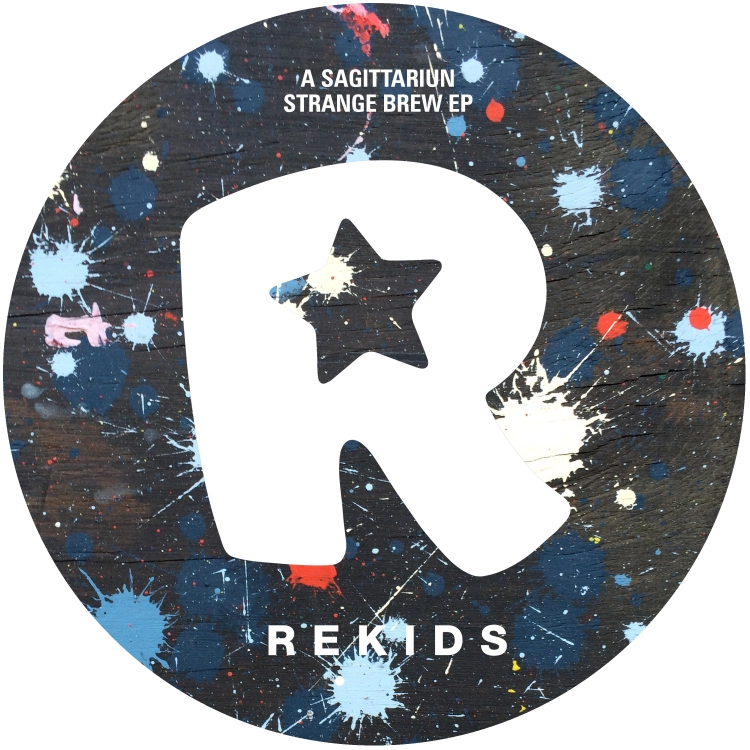 Art by Rekids
Following his Mazes & Monoliths EP on Rekids in 2021, as well as releases on Running Back, Hypercolour, Idle Hands, and Craigie Knowes, the Elastic Dreams boss returns to Radio Slave's label for another standout three-track EP of colorful and psychedelic cuts.
Each track on the EP wasn't designed for dance floors necessarily, it's more kinda "head music", and for those that have delved into the A Sagittariun albums, the kind of productions that are synonymous with the more listening experience side of A Sagittariun. Strange Brew is probably an apt title for this triplet, as each cut goes on its own psychedelic journey, traversing BPMs, shades and moods.
A Sagittariun
Leading the release is "The Mind Blanks At The Glare", which sees the Bristolian utilize low-slung breakbeats, bouncing basslines, and fluttering synths for a chugging start to the EP. "Don't Look In The Freezer" follows with dubbed-out FX and stomping low end, before "Cosmic Trigger" brings hypnotic bass together with trippy, twinkling arps and dreamy pads for a gentle finalé.
A Sagittariun - Strange Brew EP
Release Date May 2022
Label Rekids
Tracklist
01. The Mind Blanks At The Glare
02. Cosmic Trigger
03. Don't Look In The Freezer