Scott Diaz Spil The Beanz
Scott Diaz becomes the first guest artist on Jack Swift's Spil Records as he serves up his Spil The Beanz EP, with the label boss stepping up for a remix.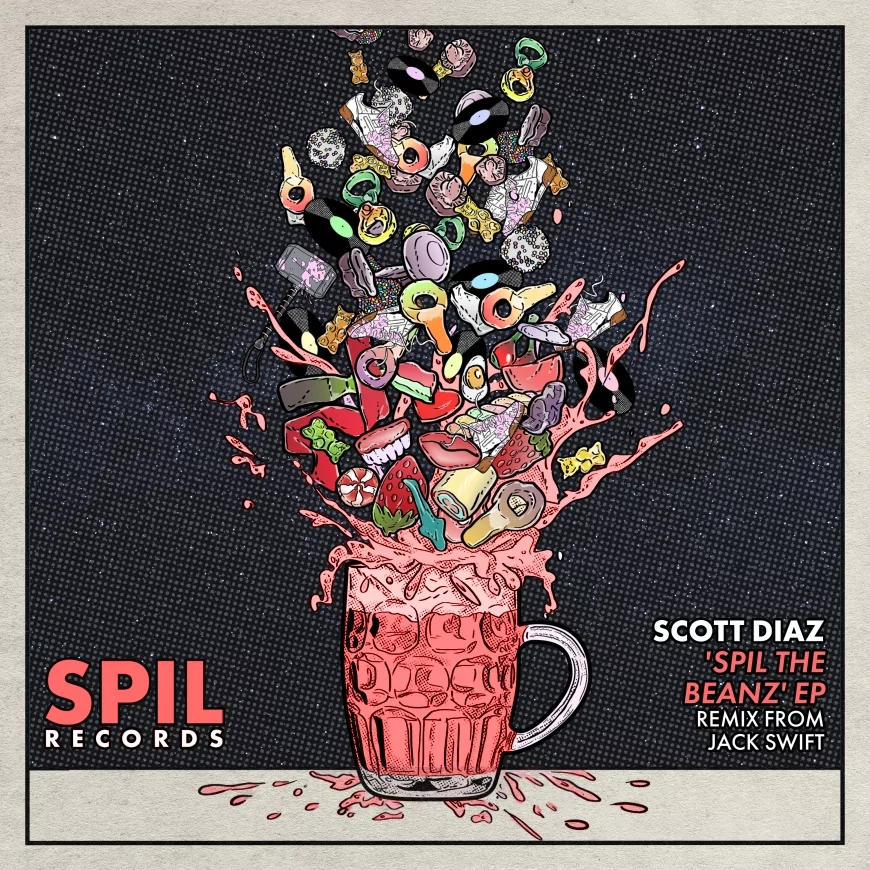 Art by Spil Records
Founded by London's Jack Swift in 2022, Spil Records has quickly found its place as a label bridging the gap between garage and house worlds, combining classic influences with forward-thinking approaches to keep things moving. After launching with two EPs from the label boss himself, inviting the likes of Jeremy Sylvester, James Dexter, Devstar, and Tom Frankel on remix duties, September brings the first EP on the label from a guest artist. Enter UK house and garage mainstay Scott Diaz, who adds to the material on leading labels such as Defected, Dungeon Meat, and Nervous with two shuffling efforts on "Spil The Beanz" - accompanied by a slick remix from Swift to shape up the package.
Leading the EP, title track "Spil The Beanz" is a deep, jacking, and slinking house cut loaded with classic garage flavors as choppy vocal snippets go to work atop resonant chord stabs and skippy drums, before "Ride" again leads on those warm, rich chord melodies to provide an abundance of color as punchy kicks and zipping synths reinforce things. To close, Swift's take on the lead track takes things deeper and darker, placing a heavy-weight bassline at the heart of things for a hefty slice of dancefloor ammunition.
Scott Diaz - Spil The Beanz
Release Date September 2023
Label Spil Records
Tracklist
1. Spil The Beanz
2. Ride
3. Spil The Beanz (Jack Swift Remix)