Rund i Kantene (LP) by Boblebad
Beatservice Records regular Boblebad returns with their much anticipated new album Rund i kantene.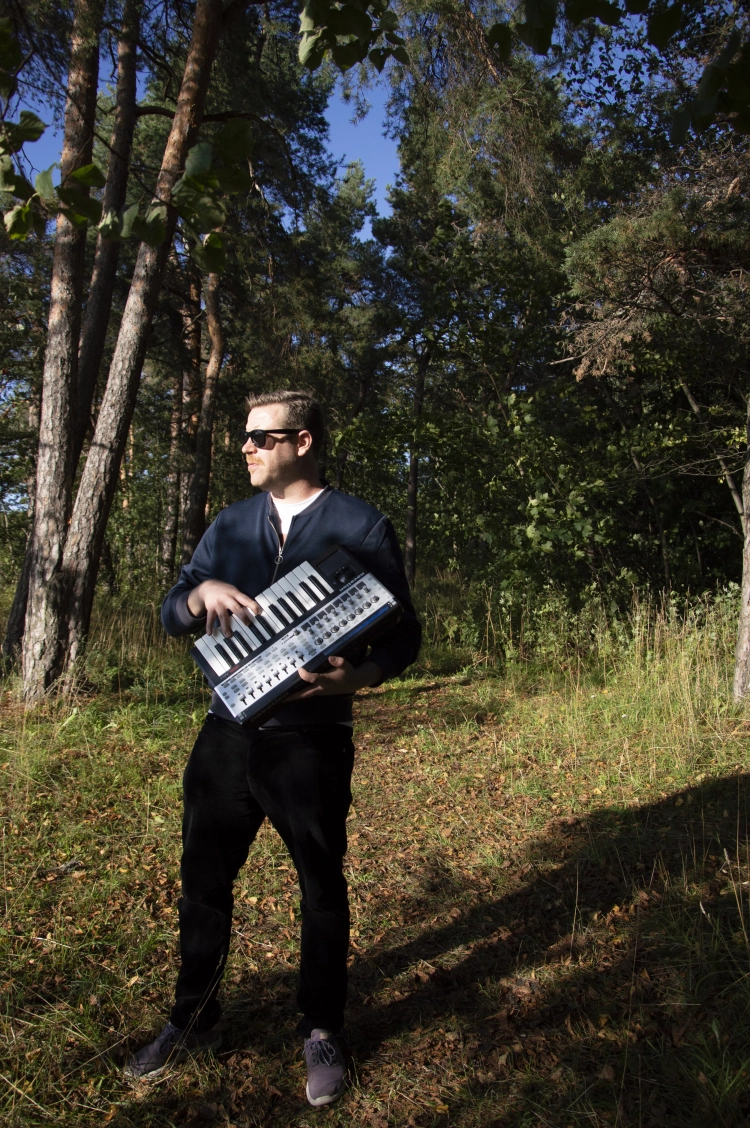 Photo by Beatservice Records
Boblebad, real name Ulf Moen Denneche, is a genuinely original creative, and all-around production dynamo based in Oslo. He is equally adept at crafting immersive sonic textures as striking imagery and is a painter and visual artist as well as a producer. He debuted on this label last spring with "Vill Falafel", and his powerfully individual music has also come on the likes of Eskimo, Full Pupp, Paper Recordings, and Aquavit Beat. Boblebad also plays the trombone for a cultured Afrobeat band and rousing, jazz-inspired big band. As such, he has deep musical roots and rich skills that all play out on this genre-defying new album.
Kosmische-informed crescendos define opener "Rund i Kantene" before singles "Kald Fisk" and "Syrebad" demonstrate Boblebad's iconoclastic yet fun-loving approach to beat-making. The superb "Syrebad" is a propulsive big-room bomb, locked and loaded for high climactic impact with its lively mix of laser chimes, soft tapping drums, and muscular subs from the depths.
"Laminat" offers brilliantly spooky boogie from outer space whilst there are rugged EBM-referencing synths on "Tusker" and "Havdans" is a neck-snapping dark disco beat. Smokey, left-of-center electronics feature on 'Bred Last' and closer "Funky Snegle" is a wonky and elastic rhythm to send you off loose-limbed.
Boblebad breaks all the rules while serving high-class club functionality and plenty of musical charm on this exquisite debut album.
Boblebad - Rund i Kantene (LP)
Release Date May 2022
Label Beatservice Records
Tracklist
1. Rund i kantene
2. Kald fisk
3. Syrebad
4. Laminat
5. Tusker
6. Havdans
7. Bred last
8. Funky snegle