Summertime Chi by Lee Foss, John Summit feat. Hayley May
A love letter to summertime nights in Chicago, native producers Lee Foss and John Summit team up alongside British singer Hayley May for their next Herculean single entitled Summertime Chi.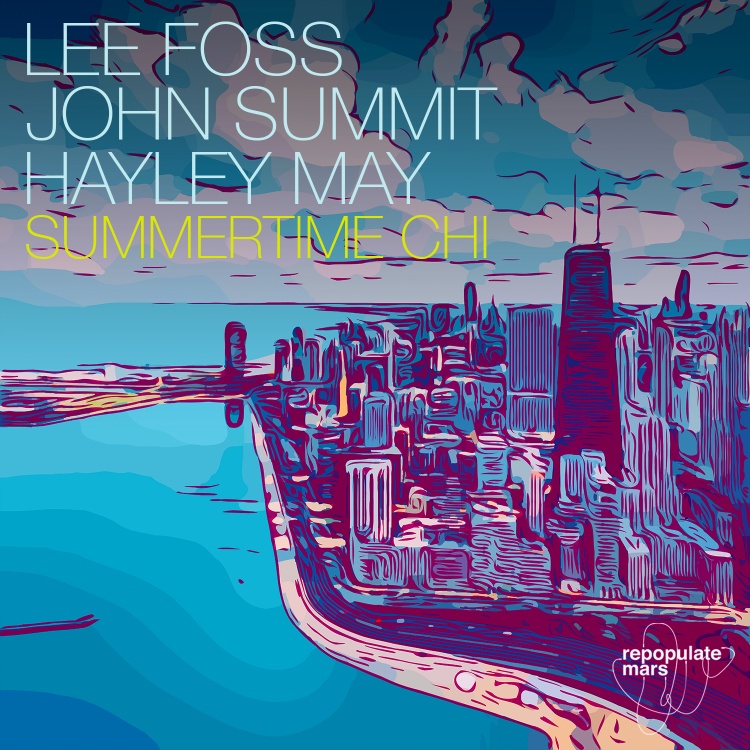 Art by Repopulate Mars
Each artist on this release is very much in the spotlight at the moment. Having made regular appearances on Lee Foss's labels Repopulate Mars and South Of Saturn in recent years, Chicagoan artist John Summit has been dominating Beatport with numerous singles of late, notably the Defected released 'Deep End' which has been at no.1 for three weeks at the time of writing.
One of the UK's most sought-after singers, Hayley May broke Shazam records with "Sorry", her collaboration alongside Joel Corry. More recently she's teamed up with Lee Foss and Martin Ikin for "Gravity", which has picked up widespread support from the BBC. As well as that, Foss has teamed up with multiple artists and vocalists to produce and song-write some of the biggest hits of the past year, including Chris Lake on Repopulate Mars, Disciples on Parlophone UK, Anabel Englund on Area 10 / Ultra Music, and many more.
Opening up with organic percussion, "Summertime Chi" quickly transitions into a heady roller complete with a rumbling bassline and sublime chords whilst a chopped-up Hip Hop vox repeats the track title. Serene, powerful and soulful, May's distinct voice is engaging from start to finish and this performance is another fine example of her perpetual rise to become one of the UK's finest vocal talents.
Lee Foss, John Summit feat. Hayley May - Summertime Chi
Release Date August/September 2020
Label Repopulate Mars
Tracklist
01. Summertime Chi
02. Summertime Chi (Extended Mix)