Telephone Rose by Lunar Disco
Christian Burkhardt & Dan.B remixes Lunar Disco's funky Telephone Rose for the label with the coolest name, Suck My Disco.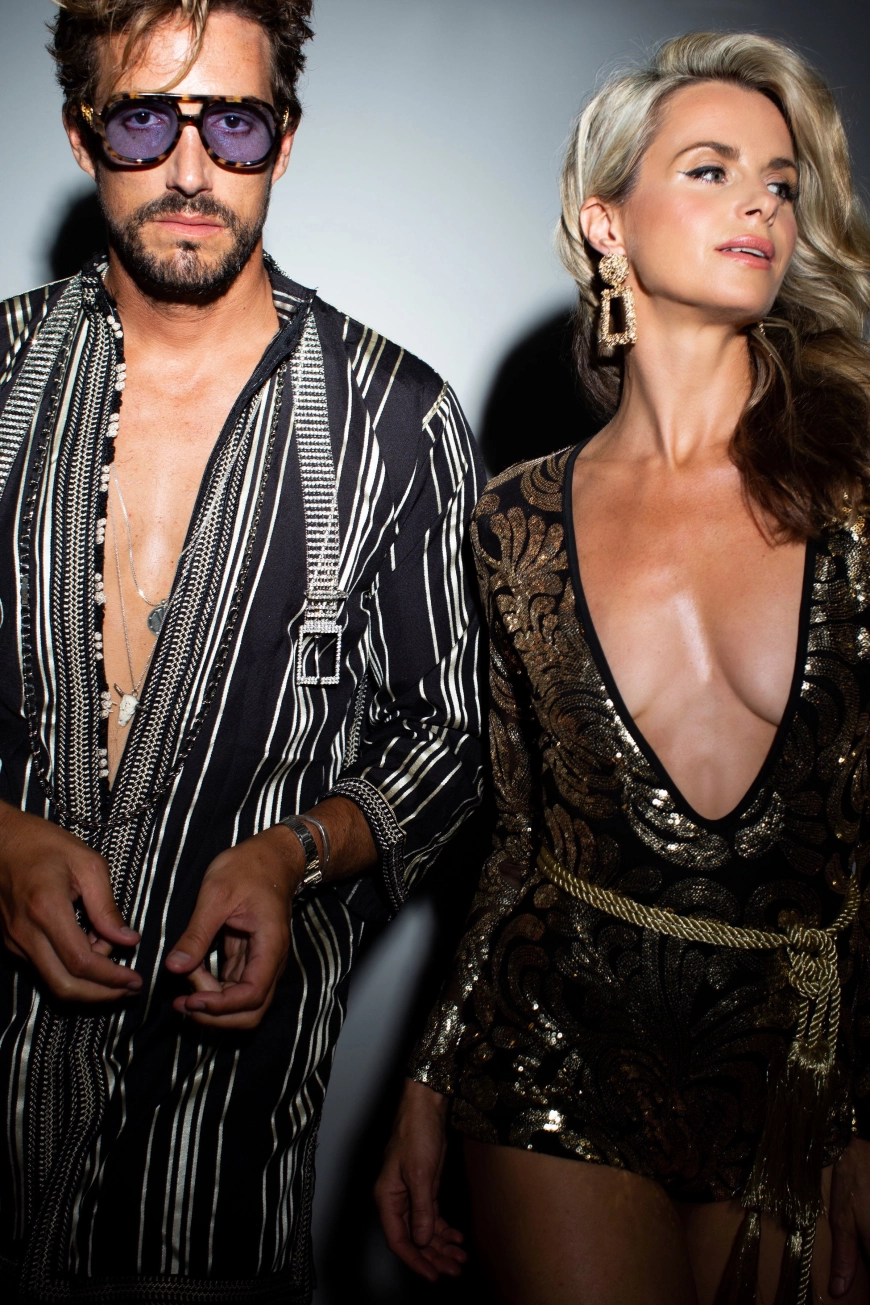 Photo by Suck My Disco
Lunar Disco is husband and wife Australian singer/songwriter Kate Elsworth and French DJ/producer Nicolas Blistène. Having appeared on the likes of Defected and Kindisch, the charismatic and glamorous pair recently launched their 1980s inspired Suck My Disco imprint, with the first release "It's About Time" which landed in late 2021. Prepping their latest single, "Telephone Rose", Lunar Disco tap Christian Burkhardt and Dan.B for house remixes for an explosive second release on the label.
Leading the release, the original mix of "Telephone Rose" sees the duo in typically funky form, bringing chugging disco basslines alongside swirling synths and sultry French vocals. Germany's Christian Burkhardt ups the ante, adding hard-hitting drums and warbling low end underneath elements of the original. Closing out the release is Dan.B's remix, which sees the Swiss DJ/producer add mellow chords and rolling drums to end the EP with a soft touch, rounding out a package that is sure to light dancefloors on fire worldwide.
Lunar Disco - Telephone Rose
Release Date April 2022
Label Suck My Disco
Tracklist
01. Telephone Rose (Original Mix)
02. Telephone Rose (Christian Burkhardt Remix)
03. Telephone Rose (Dan.B Remix)
04. Telephone Rose (Radio Edit)