Thousand Miles by Yamil & Clemente feat. Lewis Beards
The connected label continues to lead the Afro house scene from the front with a new single from Yamil & Clemente featuring Lewis Beards.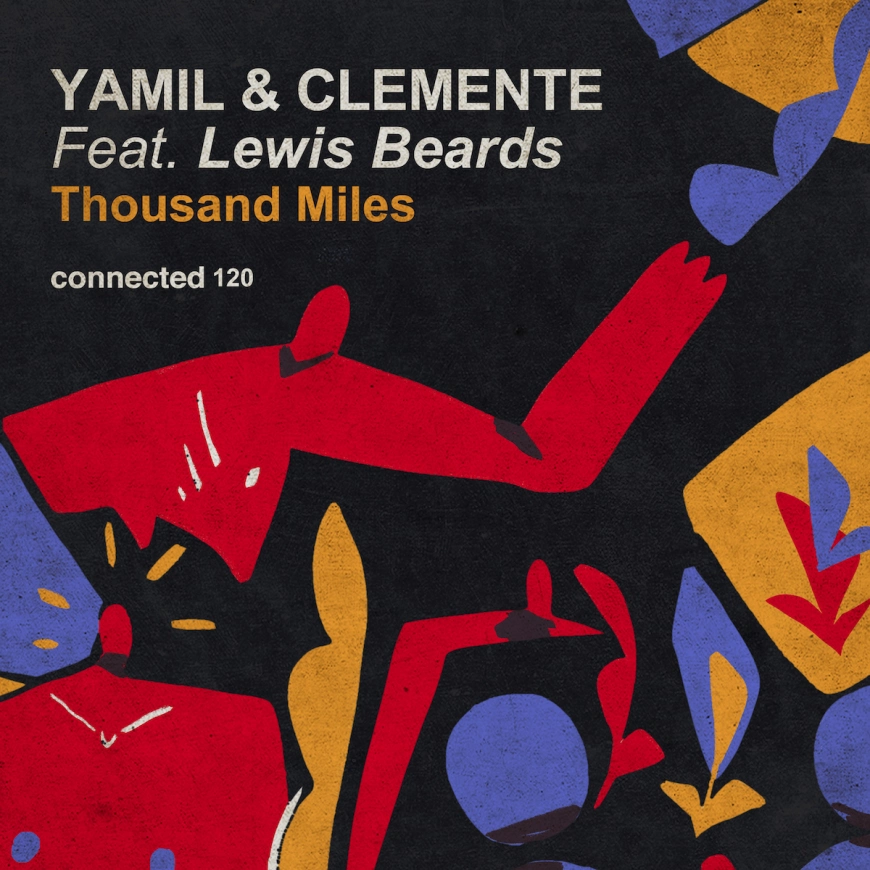 Art by connected
Born and raised in Burgos in Spain, Yamil has been delivering high-quality house for the last couple of years on connected, Sol Selectas, and MoBlack. He tells real stories with his tunes and has played all over the world as well as topping digital charts. Clemente is a fellow Spaniard who brings classic references, and a touch of the exotic and world music cultures to his contemporary house and techno. He started this tune before sending it to Yamil before hitting the studio with Lewis who sang lyrics the pair had already written.
The gorgeous "Thousand Miles" is a tune that brings to mind warm summer dancing, surrounded by happy smiling people, lost in the moment. The deep drums roll smoothly and the spiritual synths lock you into a state of hypnosis while the vocals bring intimacy and soul. It's awash with original melodies and well-crafted percussive layers.
Yamil & Clemente feat. Lewis Beards - Thousand Miles
Release Date March 2023
Label connected
Tracklist
01. Yamil & Clemente Feat Lewis Beards - Thousand Miles