Tissot T-Touch Expert Solar
As well as the technical accomplishments, the design of the new Tissot T-Touch Expert Solar is straight forward, simple, yet extremely stylish.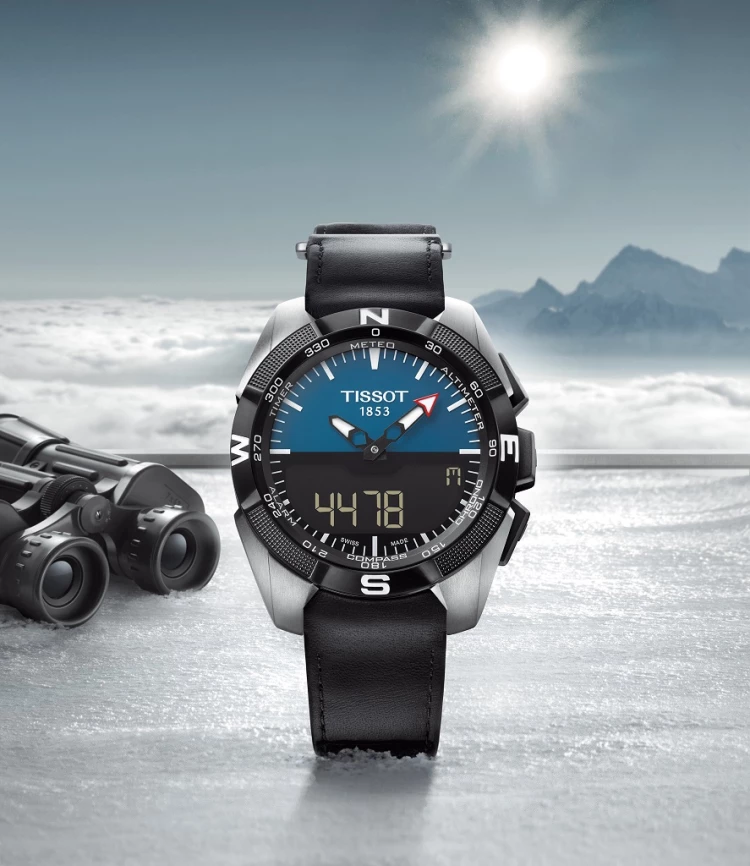 Photo by Tissot
Tissot's pioneering spirit is what led to the creation of tactile watches in 1999. Today, it is the first to present a touch-screen watch powered by solar energy, confirming its position as leader in tactile technology in watchmaking. The rays of light on the dial allow to recharge the watch and to offer essential functions for everyday use. All this in a modern and dynamic stylish watch.
Adventurers will love other extras like a leather Velcro bracelet that comes with an extension, making it easy to wear on top of climbing equipment, or tied to a rucksack for those times when you need your hands free, while the stylish will appreciate the all-black version with rubber strap.
All though, will enjoy the 20 tactile essential functions for everyday use, such as a perpetual calendar with indication of day and week number, two alarms, two time zones, weather forecast with relative pressure, altimeter with altitude difference meter, chronograph lap and split with logbook, compass, timer, azimuth, regatta function and backlight, changing the face of watchmaking forever.