Toolroom Miami 2020 by Various Artists
Toolroom reveals the 2020 installment of their annual Miami series as they welcome label regulars Friend Within, Leftwing : Kody, and Siege to mix the package.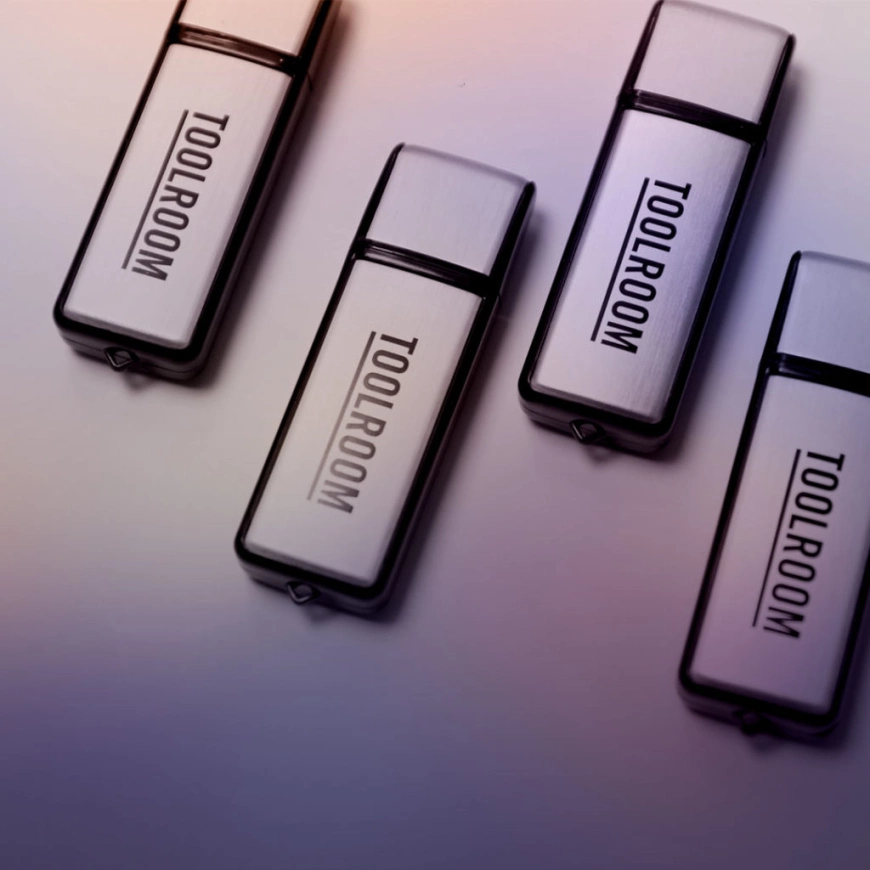 Art by Toolroom Records
Toolroom's compilations have sound-tracked the Winter Music Conference for more than a decade, and Toolroom Miami 2020 is no exception. This time, the label has drafted in three of their key artists to compile the album. Taking listeners on a journey through House, Tech House & Techno, the compilation is mixed and hand-selected by Friend Within, Siege and Leftwing : Kody. Highlights include essential cuts from Green Velvet, Nic Fanciulli, Martin Ikin, Andrea Oliva, Hannah Wants, Kevin Knapp, Danny Howard and of course Mark Knight.
Miami 2020 also includes 20 brand new and exclusive cuts from the likes of Jaded & Anabel Englund, My Digital Enemy, Alex Preston & Rion, Hoodboi, LEFTI and many more. From certified main-room essentials to sun-kissed poolside vibes, capture the magic of Miami Music Week with Toolroom Miami 2020 as the label prepares to head to the east coast for their annual pool party alongside Stereo Productions, Toolroom In Stereo.
Various Artists - Toolroom Miami 2020
Release Date 6th March 2020
Label Toolroom Records
Tracklist
Mix 1: Poolside by Friend Within
David Jackson - Broken Heart [Frank Music]
Miguel Migs - Moving Light feat. Lisa Shaw (Deep Feels Dub) [Salted Music]
Jay Vegas - Move That Body [Salted Music]
Angelo Ferreri - Real Deal [Milk & Sugar]
Friend Within - Lorla [Toolroom]
Alex Preston & Rion S - An Example Of Disco [Toolroom]
Sammy Deuce - EZY (Hatiras Remix) [In It Together Records]
B.A.N.G! - Feel Free (Dub Mix) [Chemiztri Recordings]
Dario D'Attis - Tek Jazz [Hive Audio]
N-You-Up - Vibin' (Saison Remix) [No Fuss Records]
Franky Rizardo - X Marks The Spot [8Bit Records]
Hoodboi & LEFTI - 4ever [Toolroom]
Martin Ikin feat. Malika - I'll Be [Toolroom]
Ferdinand Weber - Get Down [Love & Other]
Yogesh - First Time feat. M.Dee [Toolroom]
Carlo Lio - Gave U [Saved Records]
Simon Kidzoo - The Way I Feel [Toolroom]
Illyus & Barrientos - Promise [Toolroom]
Friend Within - Space Jam [Toolroom]
Ida Engberg & David West - Abataka (Magdalena Remix) [Kittball]
Black Circle - Journey [Saved Records]
King & Early - Take You There [Fly Boy Records]
Jaded & Anabel Englund - Need Me [Toolroom]
Mix 2: Club by Leftwing : Kody
Sante Sansone - Come Back [Lost Records]
Malone - Trying [Toolroom]
Rafa Barrios - Sense [Kaluki Musik]
Andrea Oliva - Dancing, No Sleep [Nothing Else Matters]
Wheats feat. Dan Diamond - By Myself [Saved Records]
COT - Let It Go (Mark Knight Edit) [Toolroom]
Husko - Rave, Revival [Toolroom]
Leftwing : Kody & Camden Cox - Without You [Toolroom]
Toriah - The Horns [Toolroom]
Redux Saints, Shayne Fontaine - Carnival Soul [Toolroom]
Mike Konstanty - Prayer For Rain [Toolroom]
DJ Wady & Rio Dela Duna - Keep It Up [Toolroom]
Luca Debonaire & The Giver - Angra Dos Reis [Toolroom]
Iglesias - Stamina [Lost Records]
Rooke - The Snare [Lost Records]
ALISHA - Existence [Nothing Else Matters]
Hannah Wants & Kevin Knapp - Call Me [Toolroom]
Danny Howard - Beat Control [Nothing Else Matters]
KC Lights - You & Me [Toolroom]
Jacq (UK) - Where Do I Go [Toolroom Trax]
Harry Romero & Joeski - Sex Poem [Nothing Else Matters]
The Concept & Agent Greg - Velocity [Toolroom]
Marc Ross - Fast Trip [Toolroom]
Mix 3: Afterclub by Siege
Maxinne - Drums Of Hausa [Kittball]
Ron Costa - Hands Up [Etiquette]
Danny Rhys, Mr. Oz - Give Me Love [Toolroom]
Siwell - Body Move [Toolroom Trax]
Siege & Chuck Roberts - Haus [Toolroom]
Nic Fanciulli & Andrea Oliva - Transition [Saved Records]
Miane - Take Control [Toolroom]
Astronomar - High & Tight [Strangelove]
RETNA feat. Isabellea - Pressure [Toolroom]
Andrew Meller - 2000 Souls [Toolroom Trax]
Siege, Raumakustik, Gene Farris - Circles [Toolroom Trax]
Scott Costello - Get Down [Toolroom Trax]
Chesser - Give It Up [Toolroom Trax]
Siege - Don't Stop [Toolroom]
Ben Remember - Through The Wall [Toolroom Trax]
Frederick & Kusse - The Beat [Toolroom Trax]
Kaniun - Freedom [Toolroom Trax]
Green Velvet - Bigger Than Prince (Siege Remix) [Circus Recordings]
Joyhauser - Elements [Terminal M]
UMEK - Vigilance [1605]
Joe Mesmar - Crisis Of Faith [Toolroom]