Uluz EP by Medusa Odyssey
Live electronic performers and true musicians, Medusa Odyssey land on connected with their stunning mix of live synthesizers, electric guitar, flutes, vocals, and drum machines. The package also includes a special remix from the talented leftfield world and dub veteran Megablast.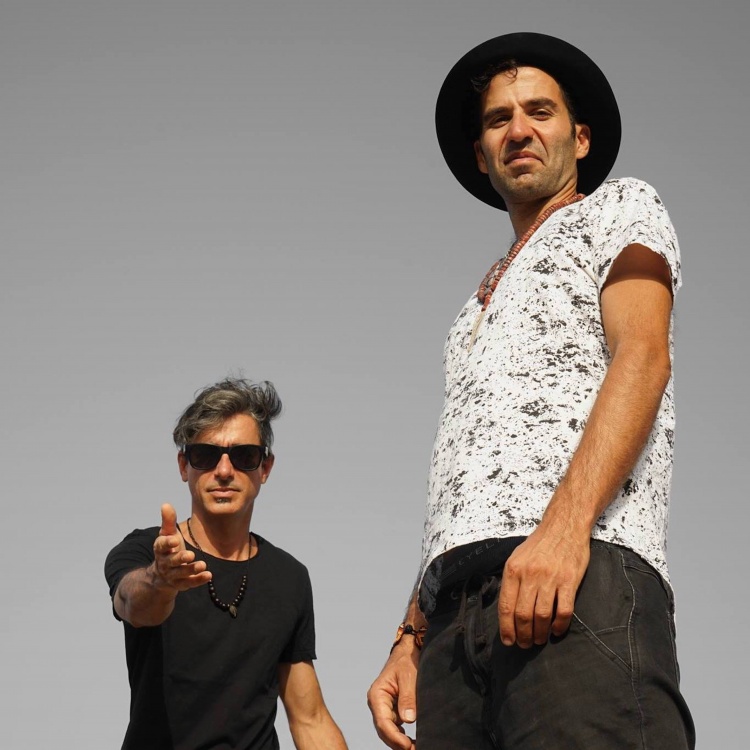 Photo by Connected
Both hailing from Argentina, Medusa Odyssey have now been living and working in Ibiza for many years. Their music is deep-house with a melodic tribal feel that is heavily influenced by their South American roots. Now they make a welcome debut on connected with some healing sounds for the mind and body.
Opening this world EP is "Uluz", an understated arpeggio groove that announces the start of a new day with rising shakers and woodblocks. A most beautiful bassline crosses the line between the vintage funk of MFSB and the score from Bladerunner.
"Alma Vuela" is an angular and spacious rhythm made of congas and synth drums that create a musical backdrop with cascading xylophone notes joined by a spoken word talk-over. This track perfectly describes a distant place. Lastly, the Megablast remix of "Uluz" finds the artist re-imagine the bass in a more groove-oriented manner so the track grows and breathes, advances, and retreats, rather than changing. Like looking at a landscape of growth and decay or sunrise and sunset, it is subtle and disarmingly hypnotic.
Medusa Odyssey - Uluz EP
Release Date August/September 2020
Label connected
Tracklist
1. Uluz (Original Mix)
2. Alma Vuela (Original Mix)
3. Uluz (Megablast Remix)