UNER guest mix for Pete Tong's Evolution Radio Show
UNER sent over his 31-minute mix done for Evolution Radio Show (USA), hosted by the living legend that is Pete Tong. This is a brilliant mix and we wanted to share it with you all.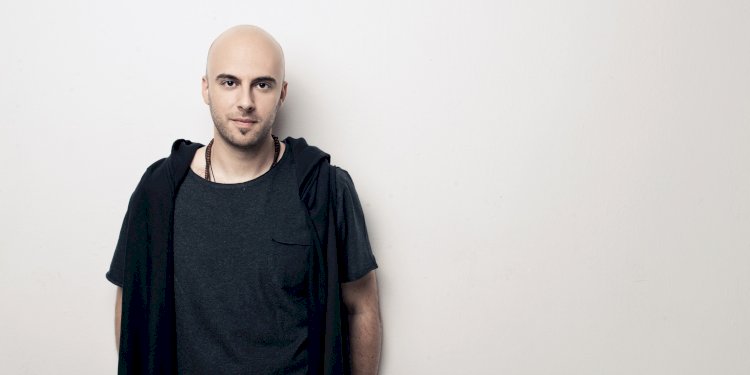 Photo by Oscar Plaza
Short Biography
Since his debut in Diynamic in 2009 until his Newcomer Dj Award in 2013, UNER has doubtlessly had the time of his life. After a whole life devoted to music, the reward comes in all levels, gigs all over the globe and his music released by the best electronic music labels; he's a regular at labels like Visionquest, Cocoon, Cadenza, C?cille or Diynamic, the label which has released on 2014 his debut album, "432", the most personal view of a UNER that loves house, techno, melodies and vocal harmonies, a work that shows the ripeness and grace status of this Dj and producer and has been very well received among audience and critics.
UNER unleashes his true potential during his gigs. His Dj-sets are powerful, burst with energy and personality, and are aimed at the dancefloor. His setup, constantly evolving, combines four decks, dozens of FXs, touch controllers and a sampler, so during his sessions only his creativity is the limit. Also his musical selection always brings some surprise, therefore his funny character so unexpected as it can be. Definitively, UNER offers a great musically experience that is hard to forget.
Tracklist
1. Floating Points - Myrtle Avenue - Egio Records
2. Kevin Knapp - Heft - Hot Creations
3. Eddie Fowlkes - That's what i think about (Culoe De Song Remix) - Defected
4. Alex Barck - Oh Africa (Frank Wiedemann Remix) - Sonar Kollektiv
5. Art Department - Kisses for Roses (The Martinez Brothers Remix) - No19 Music