Unusual Suspect (Fixon & Toru Ikemoto Remixes) by Angioma
Lady Tazz's Mind Medizin label has enlisted Fixon and Toru Ikemoto to serve up new remixes of Angioma's Unusual Suspect.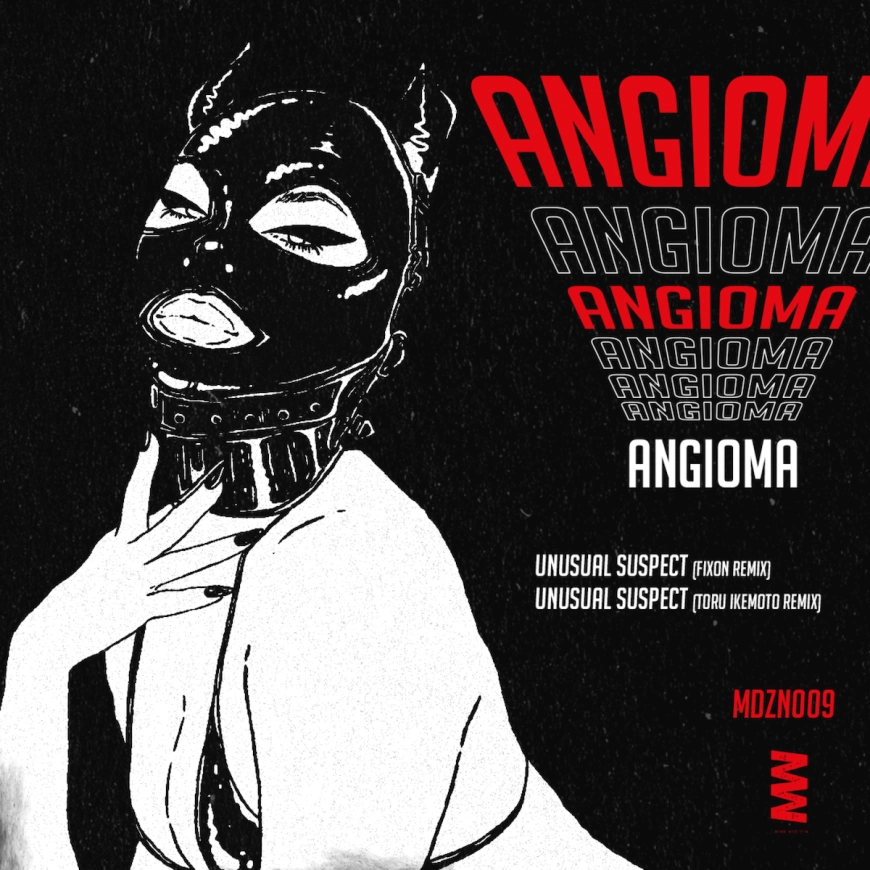 Art by Mind Medizin
Angioma's original release came back in December and ended the year in style for the label. Now it gets fresh energy from two more red-hot techno talents. Fixon is a Mexican mainstay and part of Illegal Alien who has been shaping the underground for 15 years. He has an arresting live show and has had support for his tunes from the likes of Paula Temple, Drumcell, and Ben Klock. He flips the track into a pulsing peak time banger. The supple drums never let up as synths peel off the groove and rumbling bass rattles the walls. It's urgent and timeless techno that melts the mind.
Toru Ikemoto is a Japanese artist who broke through in 2010 with a tune that became a Richie Hawtin favorite. Since then, he has released on various international labels and showcases his signature techno sound here. It's built on bulky kick drums with bounce and dark funk, while edgy synth stabs bring a paranoid vibe, and glitchy claps add essential warehouse grit. These sublime techno workouts will release plenty of freaks on the dance floor.
Angioma - Unusual Suspect (Fixon & Toru Ikemoto Remixes)
Release Date May 2023
Label Mind Medizin
Tracklist
01. Unusual Suspect (Fixon Remix)
02. Unusual Suspect (Toru Ikemoto Remix)