USSV Rhino XT
The USSV Rhino XT is built on a stock Jeep Wrangler Unlimited platform then it got modified in order to create the ultimate modern All-terrain SUV.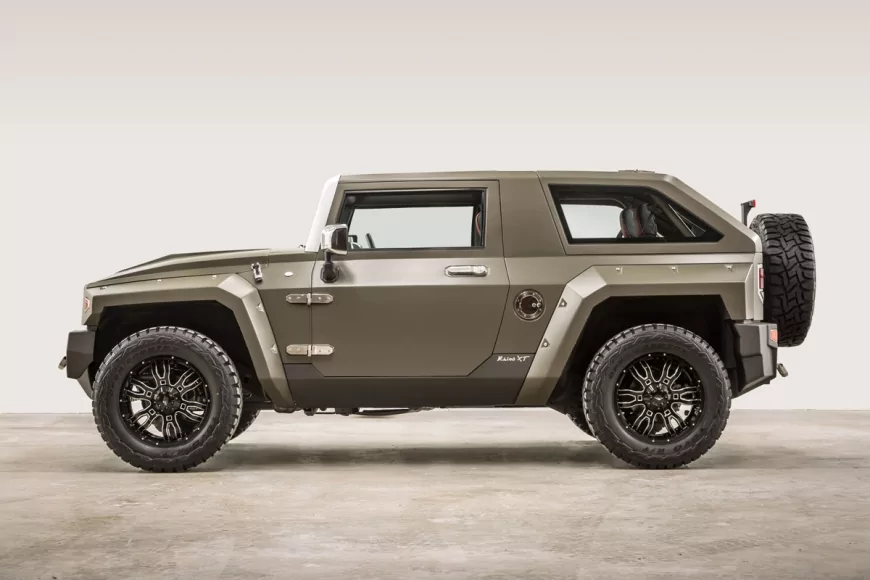 Photo by US Specialty Vehicles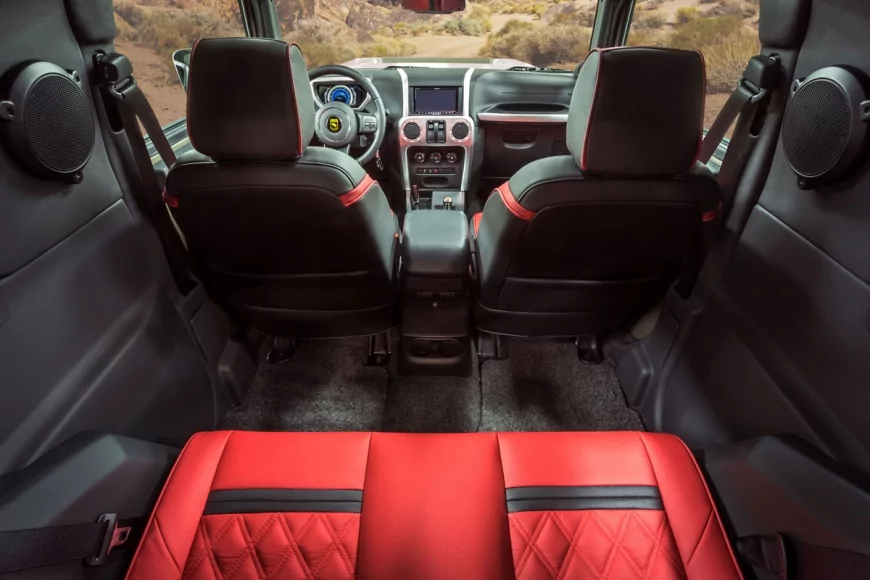 Photo by US Specialty Vehicles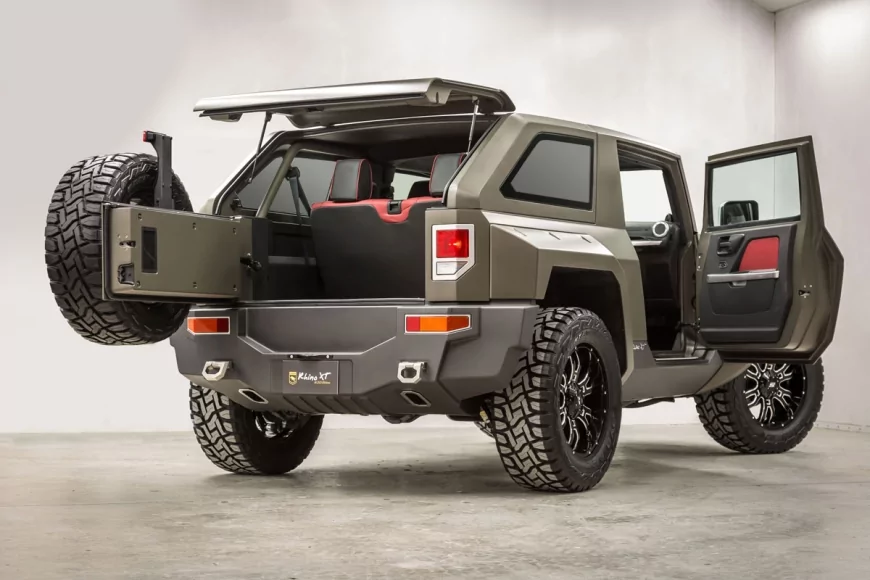 Photo by US Specialty Vehicles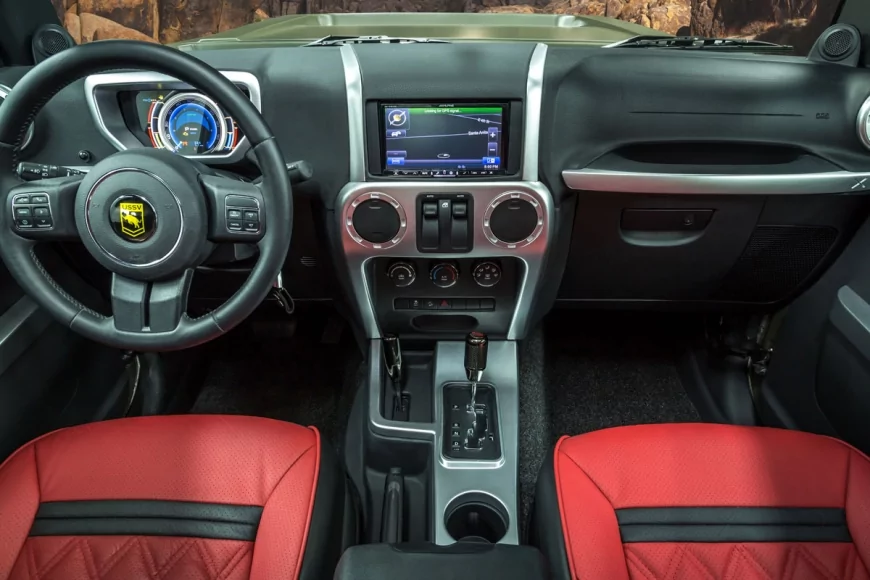 Photo by US Specialty Vehicles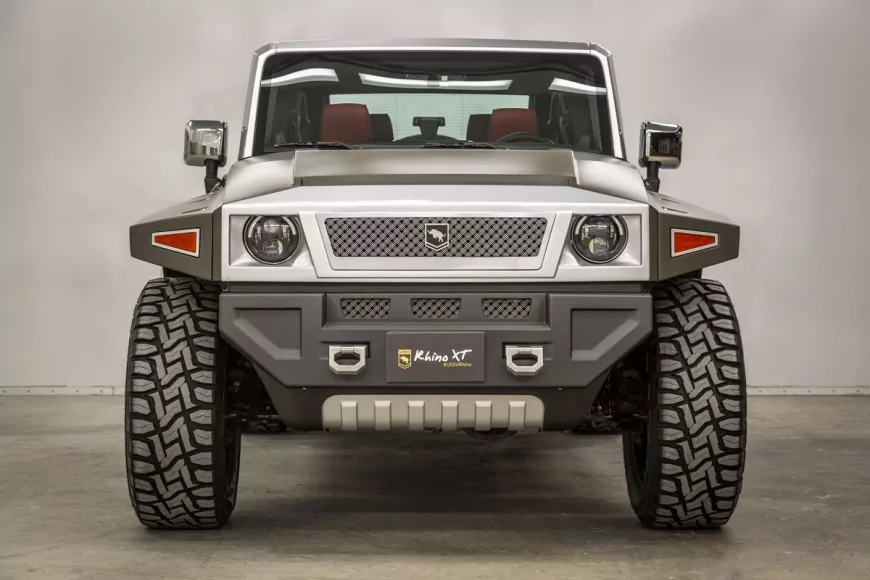 Photo by US Specialty Vehicles
An Updated, Modern take on the Traditional SUV
US Specialty Vehicles (USSV) created the ultimate all-terrain SUV, combining rugged power with sophisticated luxury. Featuring all the necessary tools for the modern driver.
3D Digital Instrument Cluster
Our custom 3D digital instrument cluster was meticulously designed by a European design team to ensure both visual appeal and intuitive functionality. We then brought the project home where a team of programmers in the U.S. painstakingly created the software and imaging. Experience our one-of-a-kind, beautifully crafted digital instrument.
Premium Audio Sound System
The Rhino XT features Alpine's Ultimate Jeep Wrangler upgraded system, without losing factory controls. It also features enhancements such as navigation, customizable short-cuts, Bluetooth wireless technology, and sound settings. All controlled through an easy-to-use, large 9-inch touch-screen. With its oversized screen, integrated system, and advanced technology, this premium system will provide you with a high-quality driving experience.
Sporty and Savvy Interior
Our custom interior provides functionality without sacrificing comfort. Premium leather seats and a European-style designer dash enhance the Rhino XT with all the modern technologies you need.
Removable Fender Flares
Our fender flares are designed to be removed smoothly, so you can transform the Rhino XT from a secure on-road vehicle to a rugged off-road warrior in minutes. The Rhino XT provides versatility without sacrifices.
Custom Wheels & All-Terrain Tires
The Rhino XT has one-of-a-kind alloy wheel rims, specially designed to enhance its rugged appeal. Toyo Tires Open Country A/T All-Terrain tires provide excellent handling, in any drive condition, superior off-road traction, as well as a quiet and comfortable ride.
Removable Roof
The Rhino XT is equipped with a removable roof for added versatility. Experience the open air whether hitting the pavement or attacking the trails.
An All-Terrain SUV For the Future
The US Specialty Vehicles team of talented designers and engineers developed this stylishly rugged vehicle inspired by both the past and the future. They take their work and the safety of their vehicles very seriously, meticulously designing, producing, and testing every aspect of the vehicles. Design modifications and improvements are checked and verified before any part is produced. Once fabricated, each part undergoes a thorough fit and finish check prior to being matched with other components. Quality checks are conducted at every level of the build process to ensure the final product is solid, strong, and built to last.
Bold Exterior
The Rhino XT integrates traditional aesthetics of the past and brings the all-terrain vehicle into the future. Traditional yet futuristic; modern yet timeless. The Rhino XT is a modern classic.
Performance + Safety
Forge ahead on any terrain with our 3.6L V6 24-Valve WT 285 horsepower engine and 35-inch reinforced off-road Toyo Tires® while sitting comfortably in our custom interior. We've also combined our redesigned, reinforced heavy-duty roll cage with advanced multistage front airbags and a slew of other safety features, so you can have peace of mind while experiencing all the Rhino XT has to offer.
Optimum Performance
Offering Sprintex Superchargers to boost our vehicles' power and torque without sacrificing acceleration. The special ultra-efficient design of the twin-screw compressors results in lower discharge temperatures and lower power drive requirements, thereby reducing engine stress and providing the best torque possible at all power levels. Sprintex Superchargers give maximum power with minimum wear. Available as an additional option.