Aston Martin DBS Superleggera
Aston Martin DBS Superleggera. Aggressive, yet beautiful. Super lightweight, yet powerfully strong. A commanding presence, yet lavishly finished.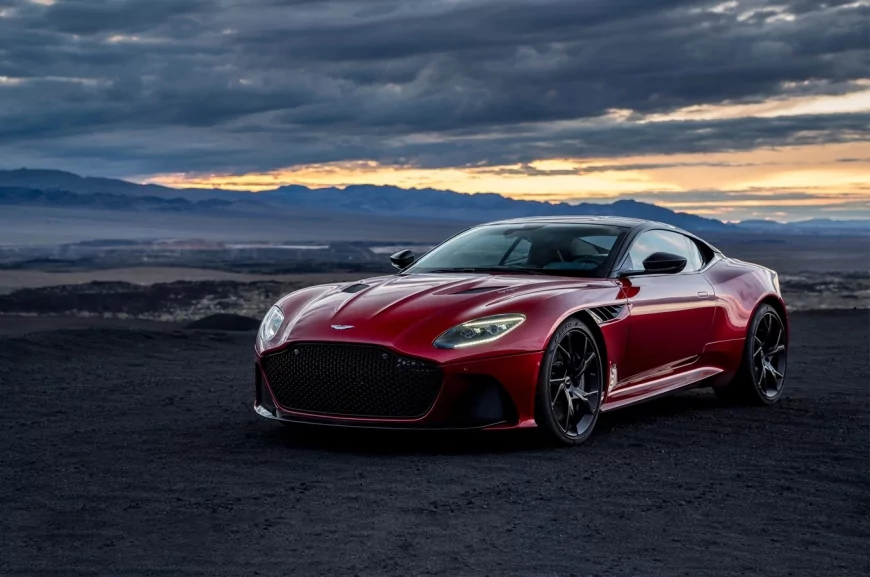 Photo by Aston Martin Lagonda Limited
For over half a century, the name DBS has meant just one thing: the ultimate production Aston Martin. A DBS is a distilled concentrate of all that has made Aston Martin not just one of the most coveted brands in the automotive sphere, but in all fields of endeavor, right around the world.
Now the new DBS Superleggera has arrived. Its beauty leaves no room for doubt. Its power cannot be reasoned with.
Unquestionably, DBS Superleggera sits at the pinnacle of the Aston Martin production range. It is both a shining light expressing the most beautiful automotive art and, at the same time, a dark and menacing shadow of brutal, unequivocal strength. It is this fine blend of seemingly opposing traits that makes the DBS Superleggera the absolute Aston Martin.
Menacingly Attractive
Convention says form and function are opposing interests. The DBS Superleggera proves otherwise. The shape is unmistakably Aston Martin, but stronger, broader and more muscular than ever, not at a stylist's whim but to cool and control the most powerful production Aston Martin ever.
The DBS Superleggera is dominated by a breath-taking hexagonal grille, combining a sense of unbounded strength with the most natural beauty. This sets the visual agenda for the entire car while simultaneously feeding the insatiable appetite for oxygen of the mighty 715bhp engine.
Where others stop, we start. Settle into the sumptuous, leather-upholstered interior of the DBS Superleggera and see how our high-performance seats support your body to perfection. In both the driver and passenger seat, you are home before the journey has even commenced.
Strongest lightweight materials
Typically, as a car gets faster, it requires more cooling, larger brakes, and stronger suspension, which inevitably results in increased weight. The DBS Superleggera begs to differ. Naturally, it has been upgraded in all areas required to handle its phenomenal performance, but not by merely adding more of the same, instead of using the finest, strongest lightweight materials.
Power without control is the power that is squandered, which is why the DBS Superleggera is a master at making the most of the vast resources the V12 places at its disposal.
It starts with a chassis of enormous rigidity and continues with a classic double-wishbone front suspension, a geometrically optimal multilink rear axle, and an even more stable stance thanks to a track that is 10mm wider than the DB11 at the front and 20mm wider at the rear.