Automobili Lamborghini team up with Supreme
Super sports car maker Automobili Lamborghini teams up with Supreme, a skateboarding brand based in New York, to release a capsule collection.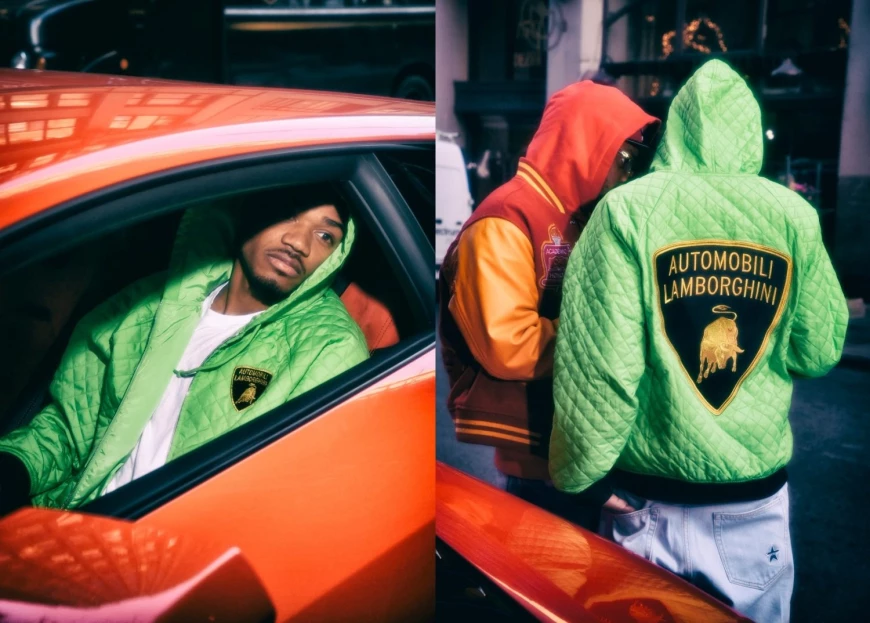 Photo by Automobili Lamborghini
The group worn by the NYC skater - Tyshawn Jones - consists of a Hooded Work Jacket, S/S Shirt, Hockey Jersey, Coverall, T-Shirt, Skateboard, and Beanie, featured in the most iconic Lamborghini colors.

The Lamborghini Supreme Collection
"Lamborghini recognizes a spirit and dynamism in Supreme that resonates with its own brand, this collection combines the essence of Lamborghini super sports design and performance with iconic streetwear," said Katia Bassi, Chief Marketing and Communication Officer for Automobili Lamborghini.

To say that this collection is in your face is an understatement, to say the least with its very bright colors and bold brand placements. One could say that a little bit more effort might have gotten the collection a bit more notice in general. But, the minimalistic Supreme logo is still there, making it a desired item among the Supreme brands die-hard fans.

Yet, the collection feels cheap and rather tacky.