Bentley helps Idris Elba follow in famous footsteps of Sir Malcolm Campbell
Idris Elba, star of Luther and The Wire, piloted a Bentley Continental GT Speed to break the historic Flying Mile UK land speed record set by Sir Malcolm Campbell in 1927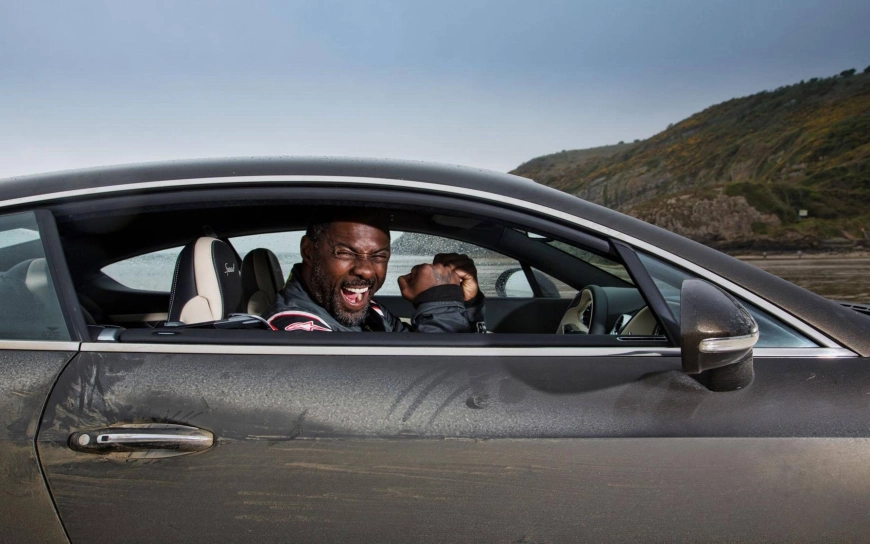 Photo by Bentley Motors
The award-winning actor hit a top speed of 180.361 mph (290.263 km/h) at the wheel of a new Continental GT Speed on Pendine Sands, Wales. This broke the existing record of 174.8 mph (281.3 km/h) set by Sir Malcolm nearly 90 years ago in his legendary Napier-Campbell Blue Bird. The record was independently verified by the UK Timing Association.
Elba, who famously played Nelson Mandela in the multi-award-winning Mandela: Long Walk to Freedom, said: "I'm absolutely elated to have broken the 'Flying Mile' at Pendine Sands. It's an honor to have taken on the challenge, and to successfully follow in the footsteps of the illustrious Sir Malcolm Campbell."
Despite some challenging tidal conditions on the beach in south Wales, the record was broken in the Crewe-built Continental during filming for an upcoming four-part Discovery Channel series, Idris Elba: No Limits, which will air in July.
The Car - Bentley Continental GT Speed
Powered by Bentley's iconic 6-litre twin-turbo W12 engine, the GT Speed develops 635 PS and 820 Nm for instantly accessible high performance. Coupled with a new ZF eight-speed close-ratio automatic transmission and state-of-the-art engine management software, the GT Speed despatches the zero-to-sixty sprint in 4.0 seconds (0-100 km/h in 4.2s), on its way to a top speed of 331 km/h (206 mph).
In the Bentley Speed tradition, outstanding performance is matched by an enhanced chassis with up-rated springs, anti-roll bars, and bushes, a lowered ride height (by 10mm front and rear) together with re-tuning of the electronically controlled damping and steering systems.