Blackheart Part 2 by Alexander Church & Vincenzo
Alexander Church hooks up again with Vincenzo for the second installment in the Blackheart series on his Configurations of Self-label.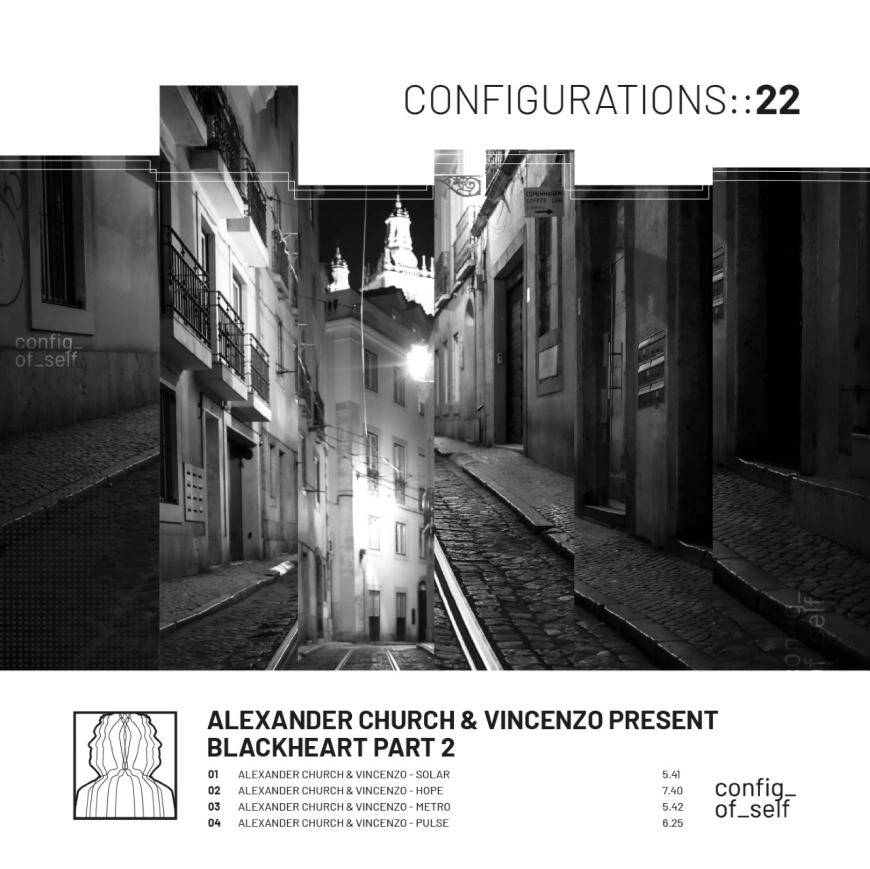 Art by Configurations of Self
Alexander Church is both a solo artist and frequent collaborator with the likes of James Welsh and has been for many years under several guises. His adventurous productions combine techno, ambient, electronica, and breakbeats into always high-concept and deeply thought-provoking new soundscapes. This latest project is another one that finds him pushing himself into new territory alongside Hamburg's Vincenzo. He's a studio wizard with a long and prosperous career that has seen him make a wide range of sounds on labels like Watergate and Dessous.
The Blackheart series is a music collection with the main melodies coming from the Oberheim OB X8 and Sequential Trigon synthesizers. Church has said it aims to "forge our fondness for melodically driven music that is just as much for listening as the dance floor."
Opening this latest trip is "Solar," a lush electronic reverie that encourages you to switch off and gaze at distant twinkling stars as the smooth drums carry you ever further away. The masterful synths are a mix of painterly lines and delicate patterns that shine bright. "Artic Haze" is just as expansive, this time with warm solar winds suspending you over deep, rubbery drums.
Mellifluous synths ripple out to infinity to keep you lost in space, then "Metro" rides on more elegant drums and bass, this time with subtle tension in the more broken patterns as the astral melodies rain down from above. The fantastic "Pulse" completes the journey with darker energy coming from a pulsing techno rhythm and fatalistic chords that bring real cinematic drama.
Alexander Church & Vincenzo - Blackheart Part 2
Release Date 23rd June 2023
Label Configurations Of Self
Tracklist
01. Solar
02. Artic Haze
03. Metro
04. Pulse