Bolero EP by GusGus x John Grant
Iconic Icelandic band GusGus partners with John Grant for their Bolero EP on HE.SHE.THEY. Records, backed by a remix from Ali Schwarz of Tiefschwarz.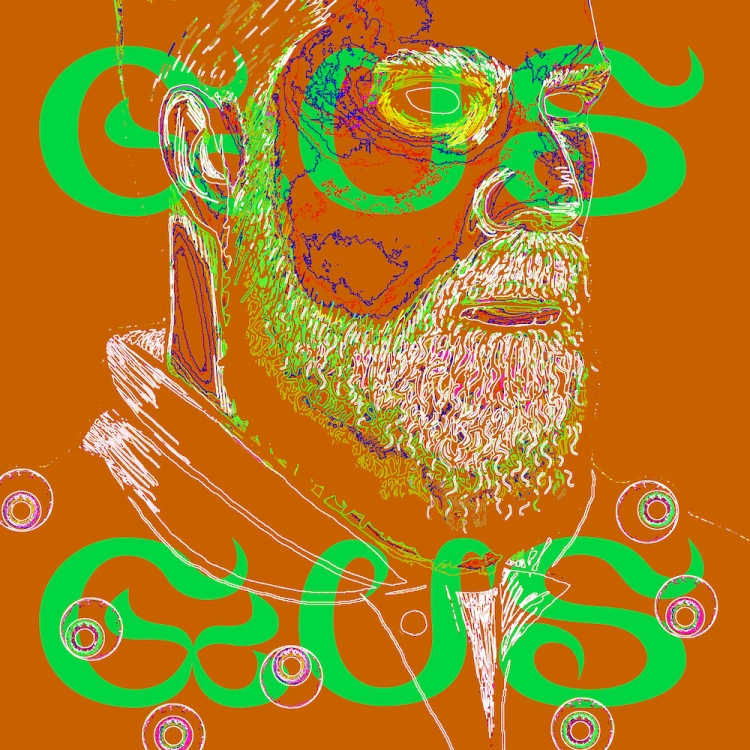 Art by HE.SHE.THEY. Records
Tastemakers for a quarter of a century, Icelandic outfit GusGus stands today as one of the country's most beloved and longstanding electronic acts, with their emotional journey championing free expression and sound experimentation oscillating between analog jams and celestial songs to elicit their own intoxicating strain of electronica. With remixes for the likes of Depeche Mode, Björk, and Sigur Rós alongside stand-out singles such as "David", "Over" and "Higher", the trio follows up their eleventh studio album "Mobile Home" with the first outing on all-inclusive events series, brand and record label, HE.SHE.THEY.
Partnering alongside Michigan-born, Reykjavik-based vocalist John Grant, whose long list of accolades include performances with the BBC Philharmonic Orchestra through to his 2014 BRIT nomination for Best International Male Solo Artist, the two combine for the vibrant sonics of their "Bolero EP" - accompanied by an entrancing remix from Ali Schwarz, one half of iconic German duo, Tiefschwarz.
My first love of music was Italo Disco and HiNRG back in 1983, and buying vinyl blindly from the GayClub charts in Record Mirror, I came to possess two 12"s by Fancy, the tracks "Slice Me Nice" and "Chinese Eyes". I loved those at the time but did not dive deeper as my taste moved towards more industrial stuff like Depeche Mode and then later into the mind-blowing new realms of electronic music introduced by the club scene at the end of the 80s. But last year during Covid, the ghost of the 80s visited me and put this Fancy track called "Bolero" as a curse on me. There was this weekend that I just had the track on repeat, and I felt I had to do a cover. For me, the message of this track was the light at the end of those boring times of no parties...
Biggi Veira (GusGus)
A sun-soaked production guided by vibrant synths, sweeping leads, and Grant's alluring vocals, "Hold Me In Your Arms" again harks back to the electronica of the 80s for a summer anthem full of joy. In contrast, Ali Schwarz's Dance Tili You Popo remix dives into brooding late-night territories, harnessing the original's vocals amongst warping electronics, tough drums, and menacing basslines to serve up a no-nonsense take shaped for the dancefloor.
GusGus x John Grant - Bolero EP
Release Date August 2022
Label HE.SHE.THEY. Records
Tracklist
1. Hold Me In Your Arms Again
2. Hold Me In Your Arms Again (Radio Edit)
3. Hold Me In Your Arms Again (Ali Schwarz's Dance Tili You Popo RMX)