Bomba Ibiza opens it's doors on the 22nd May 2013
Each year there is a story that dominates the Ibiza headlines. This year it is to be the launch of Bomba, the new purpose-built, Cipriani-backed club with the first-ever custom-made Pioneer Sound System.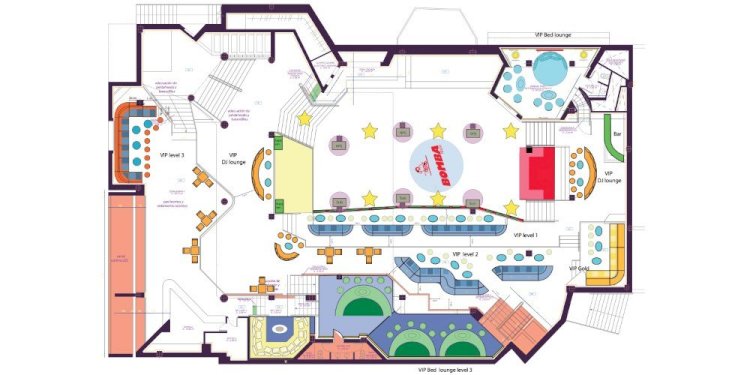 Photo by Cipriani Group
Bomba is the island's newest hi spec club, brought to you by Giuseppe Cipriani of the world-renowned Cipriani hospitality group, who has partnered with Danny Whittle and Mark Netto, two of Ibiza's best-known club industrialists and the former programming directors at Pacha.
Between them they have a rich history in service and the perfect insight and experience to launch a club specifically designed to incorporate the island's diverse clientele, from cosmopolitan Europeans to the musically diverse British clubber.
"I have always loved the night life, there is something magic in seeing the end of a day and the beginning of a new one, it is a stress-free zone, it is all about the music, service, fun and more music", says Giuseppe Cipriani.
With final work being carried out at the venue, Bomba Ibiza is close to completion and will launch during the peak week of the International Music Summit from the 22nd May.
The club will launch with some of the island's key nights including Luciano and his Vagabundos, Defected Records and Erick Morillo, with other serious residencies waiting to be announced. From the offset Bomba Ibiza will set the standard with tried and tested club brands and nights that have a strong history and huge followings on the island.
Bomba is also aware that every serious venue is only as good as the sound quality it delivers. As a world first, Bomba Ibiza will have a bespoke, custom built sound system designed exclusively for them by Pioneer, engineered through a meticulous development process by dance music's most innovative professional audio company.
The positioning of Bomba is paramount and Bomba Ibiza aims directly at the informed clubber on the island. With emphasis on the fact that this is not a VIP club, of its full capacity around 30% of it will be given over to tables. Bomba Ibiza will be a club built from the dance floor up.
The core values of Bomba Ibiza will mirror those of the Cipriani group where the ultimate emphasis is on service and high standards. This is one of the first times a venue has been specially designed and purpose built to encompass sound, style and quality, and yet to represent a true dance music venue in Ibiza.