Bugatti La Voiture Noire
Inspired by Jean Bugatti's iconic Type 57 SC Atlantic, the one-off hypercar features some significant changes over the standard Bugatti Chiron structure.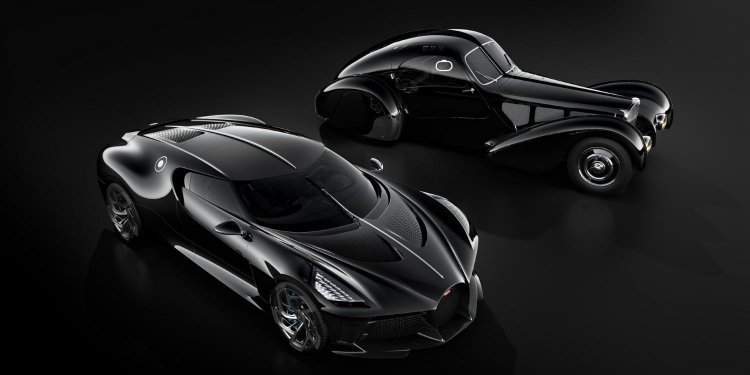 Photo by Bugatti Automobiles
A pioneering spirit, passion for perfection, and the desire to continually redefine its limits have been the key characteristics of Bugatti since it was founded 110 years ago. None of the brand's masterpieces reflect these values more impressively than the Type 57 SC Atlantic. Created by Ettore Bugatti's eldest son Jean, the only four Atlantics ever created a stand for pure elegance and sophistication.
With its homage to the fourth, all-black Atlantic, missing since the Second World War, Bugatti is bringing the speed, technology, luxury, and aesthetics of an icon into a new era. But the customized creation of "La Voiture Noire" is far more than a modern interpretation of the ghost of the Gran Turismo. "La Voiture Noire" is a tribute to Bugatti's own history, a manifesto of the Bugatti aesthetic, and a piece of automotive haute couture.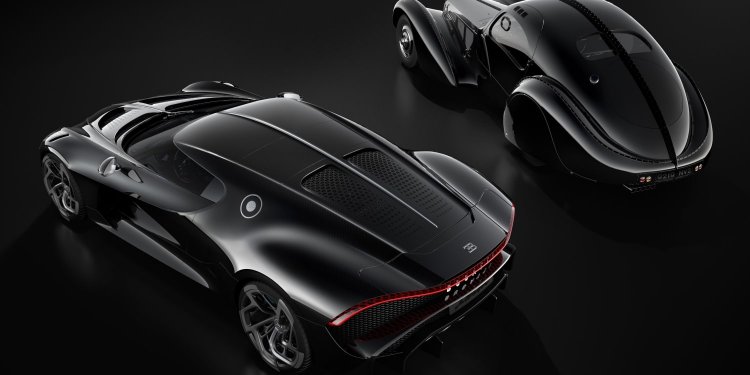 The three remaining Atlantics are among the world's most expensive and desirable classic cars. The whereabouts of Jean Bugatti's personal "La Voiture Noire" are still unknown - the automotive equivalent of the Amber Room. It is thought the car disappeared during the Second World War, sent to a safe region before the German troops invaded Alsace. Its disappearance more than 80 years ago remains the biggest mystery in Bugatti's fabled history. Today, "La Voiture Noire" lives on as a myth.
With the new "La Voiture Noire", Bugatti has created a car that takes up that legend and carries it forward to the present day. In its exclusiveness, style, quality, and performance, "La Voiture Noire" is an unprecedented creation that continues Jean Bugatti's legacy in striving for unprecedented elegance and technical perfection.