Burn EP by David Mayer
Gruuv Recordings pushes on with Keinemusik collective founder David Mayer and his Burn EP, backed with a remix from Cadenza's very own Eduardo De La Calle.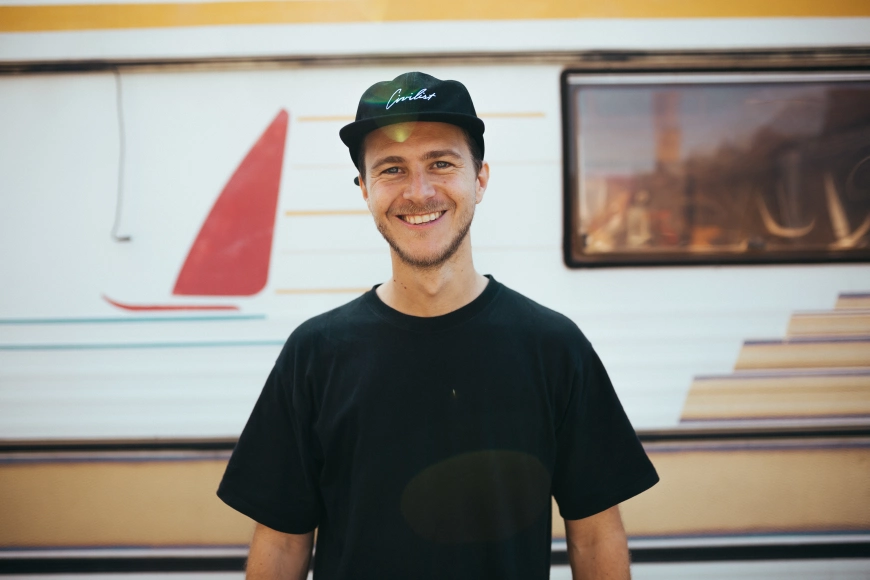 Photo by Keinemusik
Germany's David Mayer has carved out quite the career since stepping onto the scene in 2009 via the Keinemusik collective, of which Mayer's one of the founding members. Since then the Keinemusik imprint has continued to grow and David's sound has spread further afield to labels such as Get Physical, Souvenir, Kompakt and of course Gruuv where he returns to here with some fresh original material.
Kicking things off is title track "Burn feat. NGHT DRPS" which sees Mayer offer up a penetrative, bass driven workout employing snaking square wave bass hooks, acidic synth blips and low-slung rhythms, resulting in a typically groovy opening number from David. Following is "Helios" which tips things into darker, more hypnotic realms with stripped back organic percussive subtly bubbling underneath growling bass drones, evolving lead synths and sweeping atmospherics.
To round off the package Eduardo De La Calle reworks both track into his own "Deconstruction Remix", taking parts from both "Burn" and "Helios" Eduardo reshapes things with his signature style delivering a smooth, understated and subtly blooming six and a half minute take on the original's.
David Mayer - Burn EP
Release Date 4th September 2015
Label Gruuv Recordings
Tracklist
1. Burn feat. NGHT DRPS
2. Helios
3. Burn vs. Helios (Eduardo De La Calle Deconstruction Remix)