Cahoots Volume 4 by Cahoots Records
Cahoots Records celebrates one year with the release of Volume 4 featuring tracks by Borai, Ave Astra, Stevn.Aint.Leavn, and Anders Hellberg.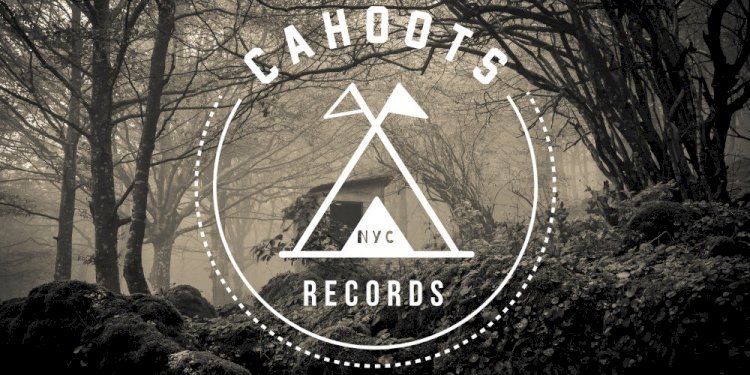 Photo by Cahoots Records
Bristol based Borai kicks off Volume 4 with Thinking of you, a clean, classic take on house music. Strongly recognized for his productions on labels like Chicago's Tasteful Nudes, Retrofit and Needwant, Borai's contribution to Volume 4 continues his ode to classic deep house with upbeat drums and straightforward melodies that nod to the New York & New Jersey anthems of yore.
Calling the shots next is Clap your hands by Ave Astra, who delivers deep pressure kicks and bass that work hard underneath thick, flowing pads, rhythmic synth-work and explosive vocal samples. Ave's imprint Roit Recordings presses cutting edge raw house and techno with love from Istanbul. His previous productions have found homes on top house labels such as 124 Recordings and Made Fresh Daily.
For Volume 4, Cahoots decided to turn over the B-Side duties to two fresh Berlin artists. Stevn.Aint.Leavn, hailing from the infamous Beste Modus crew, is a regular in the Berlin scene. His contribution Silk Share is a galloping work of punchy percussive rolls and fills. This train is certainly rolling through and will be making a few quick stops along the way. Stevn.Aint.Leavn's live sets always promise rugged beats and vibes built strictly for the club.
Our next Berlin based Cahoots cohort, Anders Hellberg closes out Volume 4 with Viol, an aggressive analog anthem with driving techno influence. A hypnotic bassline carries the track through dark passages of menacing dips and drops as stuttering hat and drum patterns keep this one locked into a firm groove. Anders' continues his journey into sound with promising releases on labels including Telefonplan and Sonntag Morgen.
Various Artists - Cahoots Volume 4
Release date 10th June 2015
Label Cahoots Records
Tracklist
1. Borai - Thinking of you
2. Ave Astra - Clap your hands
3. Stevn.Aint.Leavn - Silk shake
4. Anders Hellberg - Viol