Classic presents Demuir & Friends
An EP that crashes the party and dances barefoot on the table.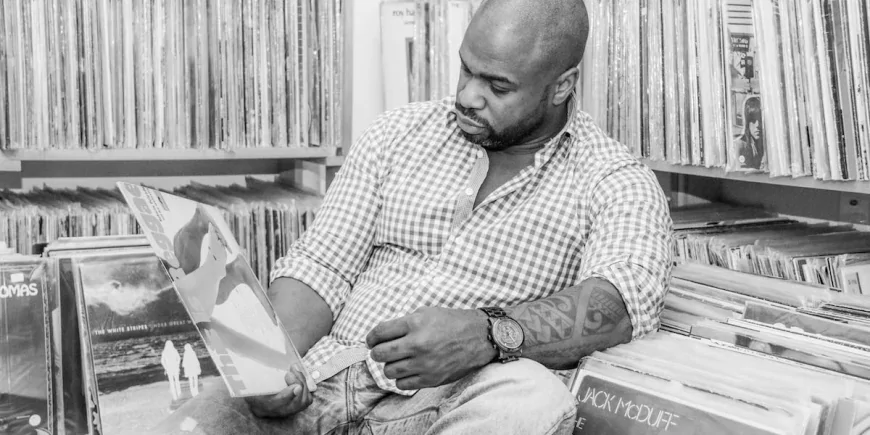 Photo by Alex Chan
Classic presents Demuir & Friends is the delightfully eclectic new EP from Toronto-based artist Demuir. Traxsource's #1 Jacking House Producer in 2015, Demuir is a relentless pursuer of all sounds rhythmic and underground.
 
'My Predictable Locals' is a mind-bending jazzy affair backed by hard hitting jackin' beats along with tripped out vocals describing what many DJs/producers have felt at some point in their careers at home; a sense of invisibility made real through the popularity or taste of a local few.  Demuir's approach recognises the fact, but reminds us that the world is a bigger place than what's outside your front door.

Like the stories that underpin track selections in a DJ set, we all, including DJs, have a story of what inspired us to get where we are.  Demuir joins forces with the legendary Mark Farina, who added the sample and an 808 inspired bassline to 'Story of A DJ' to demonstrate the journey from hip hop, jazzy, Samba and house music... a journey that both Demuir and Mark share.
 
Demuir let Cynthia Amoah loose on 'Here's to Friday', as she describes the emotions we all feel in getting through the week until the weekend.  All this is served up over Demuir's soulful house beats infused with his funky jackin' house nature.
Classic presents Demuir & Friends
Release Date 19th August 2016
Label Classic Music Company
Tracklist
1. My Predictable Locals
2. Story of a DJ (Feat. Mark Farina)
3. Here's To Friday (Feat. Cynthia Amoah)