Configurations 02 by Alexander Church
Alexander Church is back on his own conceptual label with another carefully thought out EP named Configurations 02. A brilliantly structured EP.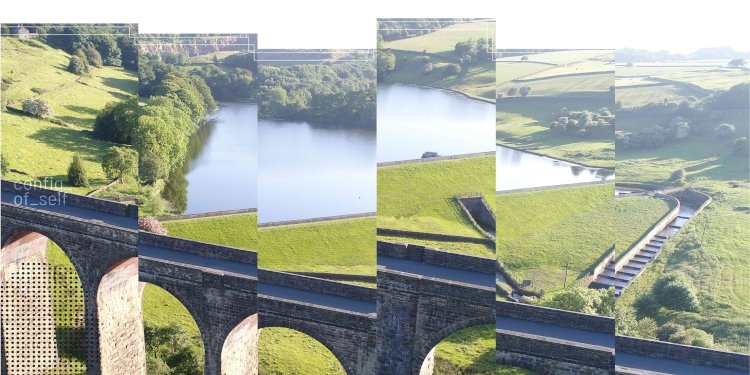 Configurations Of Self
This artist has made everything from melodic soundscapes to industrial techno under various aliases, and has been involved in the scene since 1995. He strives to make music from a position of deep contemplation, distilling the story of who he is through his unique productions. Previous support for his music has come from DJs as diverse as Sasha, Surgeon, Hernan Cattaneo, Mumdance & Guy J, to name just a few.
"Configurations 002 was written as I started to unravel and work on my own life script", says the artist, who adds that this is an EP inspired by life decisions. "Generally, once a person has decided on a life position there is a tendency for it to remain fixed unless there is some intervention, such as therapy, to change the underlying decisions I'm OK - You're OK is known as the healthy position and is generally game-free. It is the belief that people have basic value, worth, and dignity as human beings."
Superb opener "Life Positions 001 - (I'm Ok - You're OK)" is warm and deep techno with majestic melodies rippling over the rolling drums. It's richly detailed and cinematic, while "Life Positions 002 - (I'm Ok - You're Not Ok)" is more upright, with house drums again feeling warm and dubby as well-crafted synth lines and swirling pads colour in a cosmic sky up top.
On the flipside, "Life Positions 003 - (I'm Not OK - You're OK)", the third vital variation on the theme is more brightly lit, with celestial keys this time glowing brightly. An ever evolving soundscape, it makes for an utterly absorbing listen.
Last of all comes the excellent "Life Positions 004 - (I'm Not OK - You're Not OK)", a deep and spine tingling track with chords washing over the rubbery drums, sci-fi motifs floating by and a luxuriant air that makes for high class melodic techno.
Alexander Church - Configurations 02
Release Date 19th April 2019
Label Configurations Of Self
Tracklist
1. Life Positions 001 - (I'm OK - You're OK)
2. Life Positions 002 - (I'm OK - You're Not OK)
3. Life Positions 003 - (I'm Not OK - You're OK)
4. Life Positions 004 - (I'm Not OK - You're Not OK)