Configurations 19 by Alexander Church feat. Rebekah K
Alexander Church kicks off 2023 with a return to his thought-provoking Configurations of Self label, again calling upon vocalist Rebekah K to add an extra dimension.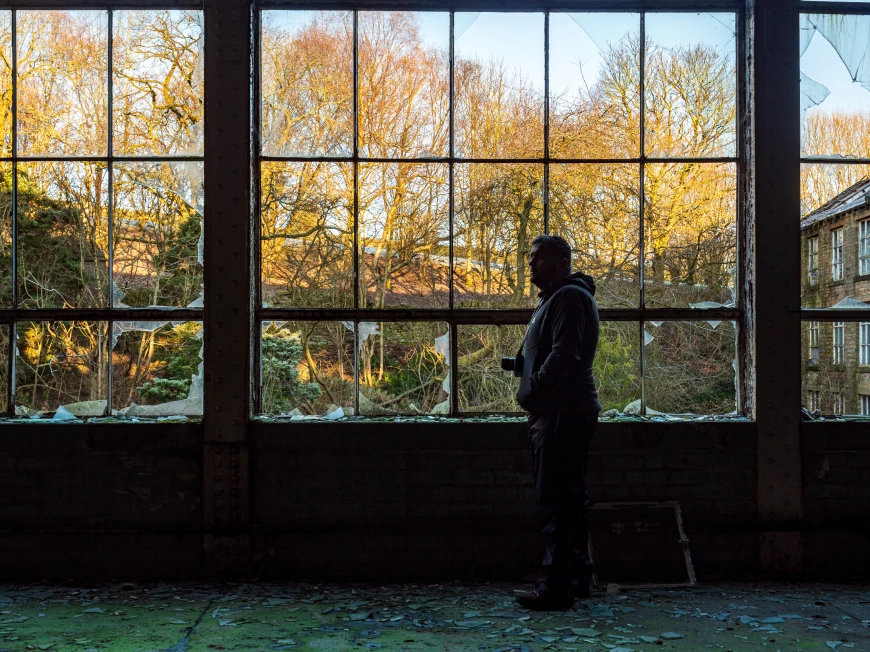 Photo by Alex Attack
This label has become a superb showcase of Church's sounds, whether solo or with frequent collaborator James Welsh. They are complex and challenging in the way they fuse all manner of electronic genres, but never fail to make an emotional connection. He has been exploring these worlds since the 90s under a range of aliases and always conveys deep thought in what he does from lush melodies to brutalist techno. Rebekah K has appeared in Church productions in the past, most recently with Configurations 17, and once again she adds some vital ingredients to these new cuts.
The exquisite eight-minute opener "To Be Real" is a widescreen track with rich synths and meaningful chords over a deep rolling beat. The clean, soulful vocals from Rebekah K are given room to breathe and really resonate in this escapist track. "All Gone" is trip-hop through a cosmic electronic lens, with lurching beats and glistening star-like synths accompanying the aching and angelic vocals of Rebekah K. It's another moving and absorbingly atmospheric piece.
The closing track "Need You" rolls on deep drums that eventually bristle with metallic percussion and more astral synth work. As the groove drives on, Rebekah K's voice shivers in the airwaves above to bring that all-important human touch. All tracks also come as subtly paired back and dynamic dubs.
Alexander Church feat. Rebekah K - Configurations 19
Release Date 16th January 2023
Label Configurations Of Self

Tracklist
01. Alexander Church feat Rebekah K - To Be Real
02. Alexander Church feat Rebekah K - To Be Real (Dub)
03. Alexander Church feat Rebekah K - All Gone
04. Alexander Church feat Rebekah K - All Gone (Dub)
05. Alexander Church feat Rebekah K - Need You
06. Alexander Church feat Rebekah K - Need You (Dub)