Defected Amsterdam 2017
The 2017 Amsterdam edition preserves Defected's place at the very top of the table for house music compilations and provides another perfect soundtrack to this year's Dance Event.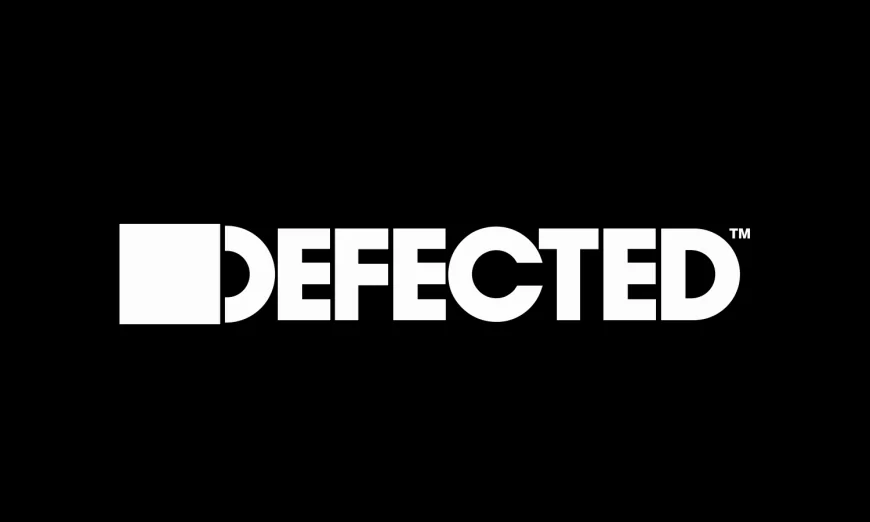 Photo by Defected Records
Amsterdam Dance Event has well and truly taken its place as one of the biggest meeting points of the year for the dance music world. Whether it be for business or pleasure, there's only one place to be in October and that's right in Amsterdam's pumping heart.
Last year saw over 2,200 artists and 500 speakers descend on the Dutch capital for five days of world-class parties alongside the conference, and as always the Defected party was one of the most anticipated of the event. Year on year the Defected Amsterdam compilation series gives a sneak preview of the tracks that are set to blow up at the event and dominate sets across the week and beyond.
Spread across two well-considered and expertly-blended mixes, Defected Amsterdam 2017 features records from new talent, seasoned professionals and out-and-out legends. The compilation starts as it means to go on with Franky Rizardo's version of 'Cola', a chart-topping remix from the local Dutch hero of the CamelPhat track that has undoubtedly been the track of the summer. Emmanuel Satie's box-fresh remix of Claptone 'I Write Your Name' adds some serious groove, while Amine Edge & Dance vs Blaze (Kevin Hedge) 'Lovelee Dae' provides the punch and Low Steppa's basement mix of his track with Alex Mills 'Karma' gives a taste of what's in order when Low Steppa plays Defected's ADE party at Air.
Providing further colour, Folamour's 'Island of recent father' and Bwi-Bwi 'Insight' bring out the lighter more disco-influenced side of the compilation. Ray Foxx brings in KINdom on the vocals for his revamp of the Roy Davis Jr classic 'Gabriel' and Maya Jane Coles returns after a long hiatus with the brilliant 'Werk' taken from her new double album Take Flight.
Various Artists - Defected Amsterdam 2017
Release Date 6th October 2017
Label Defected Records
Tracklist
1. Various Artist 'Defected Amsterdam Mix 1' (Continuous mix)
2. Various Artists 'Defected Amsterdam Mix 2' (Continuous mix)
3. CamelPhat & Elderbrook - Cola (Franky Rizardo Remix)
4. Ray Foxx featuring KINdom - Gabriel
5. Clapton featuring Jay-Jay Johanson - Write Your Name (Emanuel Satie Remix)
6. Amine Edge & DANCE vs Blaze (Kevin Hedge) - Lovelee Dae
7. Shadow Child - Ooh Tune (Extended Mix)
8. Josh Butler featuring Boswell - Be Somebody
9. Rapson featuring Nathan Thomas - Heat (Extended Mix)
10. Barbara Tucker - Think About It (Spen & Thommy's Summer Of Dub Mix)
11.  Malandra Jr. - Dance Warriors (Riva Starr Remix)
12.  Low Steppa featuring Alex Mills - Karma (Low's Basement mix)
13. Josh Butler featuring Kerri Chandler - Can't Deny
14. Maya Jane Coles - Werk
15. Elderbrook - Woman (ZDS Remix)
16. Gershon Jackson - Huggin' & A Luvin' (Mike Dunn Luvz Huggin' U ReMixX)
17. Bwi-Bwi - Insight
18. Dario D'Attis - Sunshine People
19. Michael The Lion featuring Amy Douglas - Get It On (Bosq Remix)
20. Saint Etienne - Dive (Greg Wilson & Derek Kaye Remix)
21. Obas Nenor featuring Jenny Penkin - My Intuition (Radio Edit)
22. Gianni Bini & The Rituals - Shake Your Booty
23. Will Clarke & Huxley - My Body
24. Roger Sanchez & Cari Golden - Work 4 It (Extended Mix)
25. Fells Point - Got Me Flying
26. Sandy Rivera - Try A Little Tenderness
27. Harry Romero - Indy Loop
28. Mason Maynard - Ambition (Edit)
29. Armless Kid - Road To Grand Champ
30. Eli Escobar - Handz Up (Happy Clap Mix)
31. Girls Of The Internet - When U Go (MoBlack Remix)
32. Folamour - Island Of Recent Father