Defected presents For The Love Of House Volume 1
Defected presents For The Love Of House Volume 1 is the first of a new series of digital albums from Defected Records focused on classic, genre-defining tracks rarely made available for digital consumption.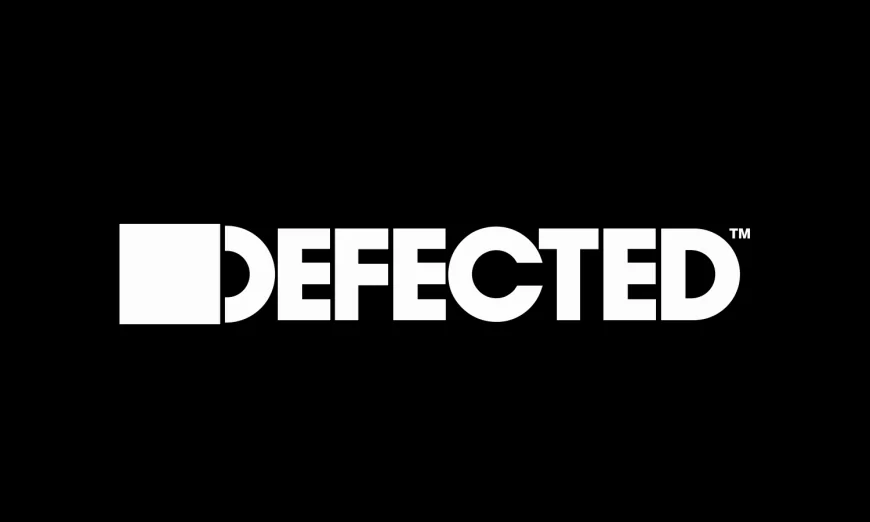 Photo by Defected Records
Working closely with seminal record labels including Trax, Nervous, FFRR, Slip N Slide, Soulfuric, Strictly Rhythm, Classic and Warner as well as digging deep into the vast catalogues under the Defected umbrella, the series will chronicle a genre as well as hopefully educating a new audience on some of the finest examples of house music and the roots of an undying scene once again enjoying heightened popularity.
To begin to understand why house has stood the test of time is, in part, to understand what makes a classic house record. Whether they know it or not, most people's love of house stems from and is still influenced by the classic house sound, and it is that sounds that this new series aims to celebrate.
Curated by Simon Dunmore, a man that personifies house music, along with A&R man and Classic Music Company founder Luke Solomon, you can expect the series to steer clear of the typical, well-trodden material and instead shine a light on the special records you might have missed along the way. The album will of course include unforgettable and widely recognisable moments including classics previously only available on vinyl but now available as a high quality digital singles.
Volume 1 offsets seminal moments from Joe Smooth, Everything But The Girl, Todd Terry and Mr Fingers with collectors cuts that stayed relatively more underground including ESP 'It's You', Metro Area 'Pina' and the raw, original version of 'The Creeps (You're Giving Me)' by Freaks. Bob's Sinclar's 'The Ghetto' is also in the mix, a staple of true house music dons Sneak and MAW, and the album also pays respect to some of the scenes most enduring artists including MK, Mood II Swing and Kerri Chandler with the brilliant 'Bar A Thym'.
Defected presents For The Love Of House comprises 30 quality tracks plus two bonus DJ mixes, expertly sourced to either educate or help reminisce on one of the most original musical landscapes in recent history. Five further volumes are already scheduled for release in 2013, making this the only series worthy of the attention of house lovers old and new.
Defected presents For The Love Of House Volume 1
Release date 1st April 2013
Label Defected Records
Tracklist
1. Joe Smooth - Promised Land
2. Everything But The Girl - Missing (Todd Terry Club Mix)
3. Raze - Break 4 Love (Original 12" Mix)
4. Bob Sinclar - The Ghetto
5. Frankie Knuckles Presents Satoshi Tomiie - Tears
6. Blaze featuring Palmer Brown - My Beat (Original)
7. Mr. Fingers - Can You Feel It
8. Kerri Chandler - Bar A Thym
9. MK featuring Alana - Always (MK Club Mix)
10. Arnold Jarvis - Take Some Time Out (Club)
11. ESP - It's You (Vocal)
12. Donna Allen - He Is The Joy (UBP Classic Mix)
13. Chez Damier - I Never Knew Love (MK Club Mix)
14. Kim English - Learn 2 Luv (Mood II Swing Club Mix)
15. Dennis Ferrer featuring Danil Wright - Church Lady (Original)
16. Phase II - Reachin (Original Brotherhood Mix)
17. Marc Evans - Given Me Joy (Muthafunkaz 12" Mix)
18. Loni Clark - Rushing (Mood II Swing Extended Club)
19. Africanism & Liquid People - Love Is The Answer
20. Funky People featuring Cassio Ware - Funky People (Klubhead Vocal)
21. Copyright featuring Song Williamson - He Is (Ferrer & Sydenham Inc Vox Mix)
22. Eminence featuring Kathy Brown - Give It Up (Clepto's Classic Vocal Mix)
23. South Street Player - (Who?) Keeps Changing Your Mind (The Night Mix)
24. Soul Vision featuring D'Layna - You've Been On My Mind (Sandy's Showcase Mix)
25. Isolée - Beau Mot Plage (Freeform Reform Parts I & II)
26. Julien Jabre - Voodance
27. Metro Area - Piña (SWAG's 'Más Jugo' Dub)
28. Freaks - The Creeps (You're Giving Me)
29. Lego - El Ritmo De Verdad (Extended)
30. Djaimin featuring Crystal Re-Clear - Give You (Syndromad 1991 Mix)
Bonus Mixes
Juan Corbi - Defected presents For The Love Of House Volume 1: Bonus Mix 1
Juan Corbi - Defected presents For The Love Of House Volume 1: Bonus Mix 2