For The Love Of House Volume 11
For The Love Of House vol. 11 is Defected's series collecting the classic house music records that have defined the genre over the past thirty years.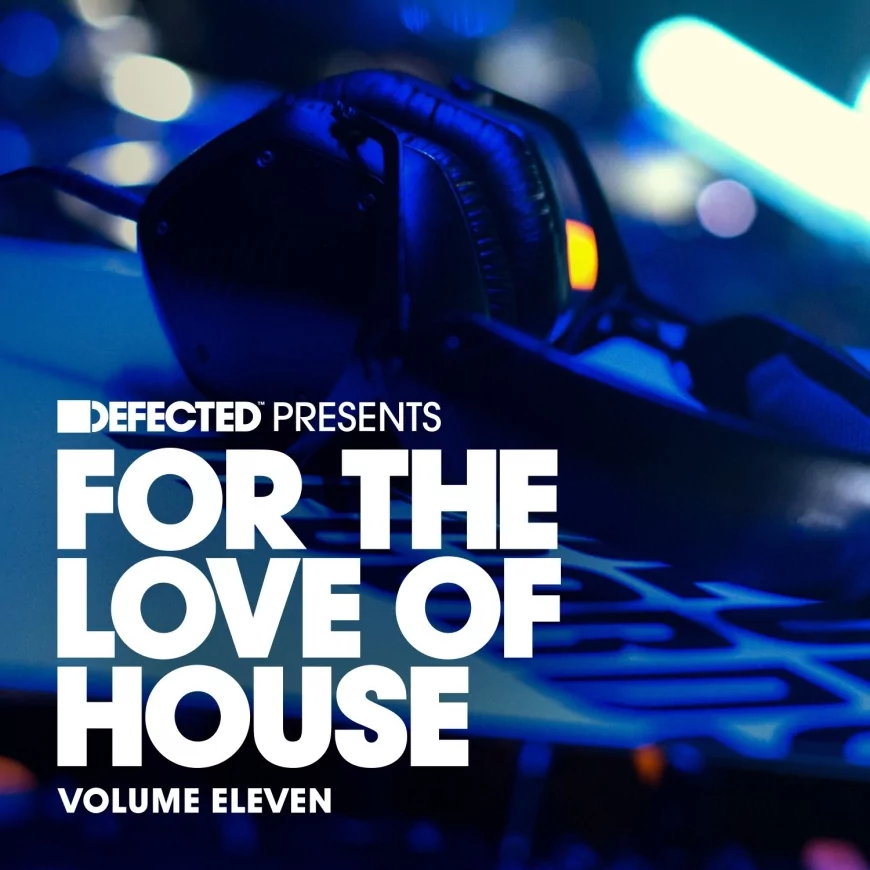 Photo by Defected Records
Ranging from deep grooves to perennial floor-fillers, these seminal cuts from the label archives of Defected, Strictly Rhythm, 4th Floor, Salsoul and more sound as fresh today as when they first devastated dancefloors.
A hand-picked selection from Defected's founder Simon Dunmore and A&R Andy Daniell bring together vocal anthems like Powerhouse feat. Duane Harden's "What You Need" and Barbara Tucker's "Stay Together" with iconic instrumentals such as Silicone Soul's "Right On!" and "The Horn Song" by The Don (a DJ Pierre alias).
Meanwhile, house music royalty such as Danny Tenaglia, Masters At Work, MK, Sandy Rivera, to name but a few, populate the remainder of the tracklist.
 
With 30 tracks presented in full-length, unmixed format, along with two exclusive DJ mixes, "Defected presents For The Love Of House Volume 11" represents incredible value for DJs, dedicated house music aficionados and newcomers to the genre alike, cementing the series" standing as a definitive guide to House.
Various Artists - Defected presents For The Love Of House Volume 11
Release Date 9th December 2016
Label Defected Records
Tracklist
01. Various Artists "Defected presents For The Love Of House Volume 11" (Continuous Mix 1)
02. Various Artists "Defected presents For The Love Of House Volume 11" (Continuous Mix 2)
03. Powerhouse feat. Duane Harden "What You Need" (Full Intention Power Mix)
04. Silicone Soul "Right On!" (Original Instrumental Version)
05. St. Etienne "Only Love Can Break Your Heart" (Masters At Work Dub)
06. The Don "The Horn Song" (Original Mix)
07. First Choice feat. Rochelle Fleming "Double Cross" (Danny Tenaglia Club Remix)
08. Osunlade "Momma"s Groove"
09. JohNick "C'Mon Give It Up"
10. Black Magic "Freedom (Make It Funky)" (Color 1 On & On Strong Vocal Mix)
11. Barbara Tucker "Stay Together" (Original Vocal Mix)
12. Ultra Naté "Divine Love"
13. CLS "Can You Feel It?" (Music House Mix)
14. Kings of Tomorrow "Young Hearts" (Extended Album Version)
15. Jody Watley "Off The Hook" (MAW Mix)
16. Dennis Ferrer feat. K.T. Brooks "Run Free"
17. Jomanda "Make My Body Rock" (Basic Mix)
18. DJ Gregory "Don't Panic" (Karizma Main Remix)
19. Sandy Rivera & Jose Burgos feat. Karen Workman "I Wanna Dance With You" (Satellite Mix)
20. Utah Saints "What Can You Do For Me" (Klub Mix)
21. R.A.W. "Asuca" (Double Platinum Dub)
22. Hardrive: 2000 feat. Lynae "Never Forget (When You Touch Me)"
23. DJ Chus presents The Groove Foundation "That Feeling" (Original Stereo Mix)
24. Afterlife feat. Cathy Battistessa "Let It Go" (Charles Webster Remix)
25. Moné "We Can Make It" (Jazz-N-Groove Club Mix)
26. Michelle Weeks "A Purpose" (Spen & Hudge 12"" Vocal)
27. Sandy Rivera Meets Robert Owens "Just Won"t Do" (Sandy Rivera & Andy Daniell "Back 2 Black" Mix)    
28. K.E.L.S.E.Y "Boy" (MK Deep Dub)
29. Kathy Brown "Can't Play Around" (12" Version)
30. Key To Life feat. Kathleen Murphy "Find Our Way (Breakaway)" (Jazz Path Remix)
31. Warren Clarke feat. Kathy Brown "Over You" (ATFC Club Mix)
32. The Return "New Day" (Original)