Defected presents House Masters - David Penn
As David Penn's career continues to reach new heights, this edition of Defected House Masters makes the perfect opportunity to delve into the catalog of one of house music's most vibrant artists.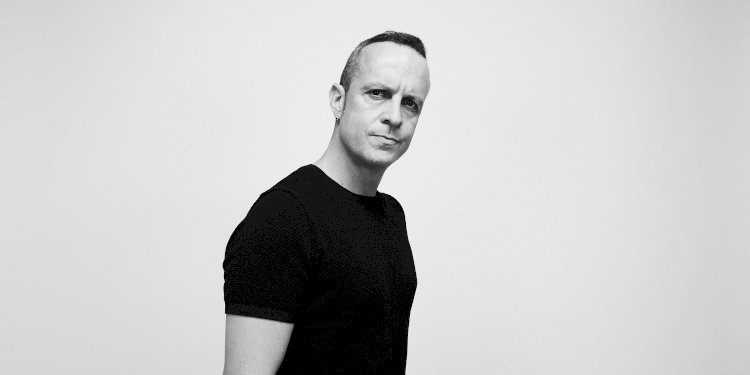 Photo by Defected Records
Defected are proud to welcome David Penn to the list of legendary house masters with this incredible compilation. An icon of Spanish dance music, David has remained an underground hero with a reputation for producing considered, quality house cuts, celebrated with this collection.
The Urbana Records founder, world-class producer and musical all-rounder has been one of the most unstoppable house music artists of the last two decades, with all elements of his signature, life-affirming musical style covered in this collection of tracks.
Highlights include recent releases such as the joyous "Nobody", the infectious "Stand Up" featuring US vocalist Ramona Renea and most recently "The Power", made in collaboration with the legendary Roland Clark. True to form with any House Masters compilation, this retrospective look at David's career also features essentials from his back-catalogue like the Latin house grooves of "Esperanza", produced alongside DJ Chus and his 2009 prime-time remix of Sandy Rivera's "I Can't Stop".
David's House Masters compilation also illustrates his remixing capabilities, demonstrated in his flair for taking on the classics, remixing the likes of Pete Heller's "Big Love" and Candi Staton's "Hallelujah Anyway", along with recent remix projects like the acclaimed "Calling Out" by Sophie Lloyd and Purple Disco Machine's "Music In You".
Defected presents House Masters - David Penn
Release Date 14th February 2020
Label Defected Records
Tracklist
1. David Penn - "Nobody" (Club Mix)
2. Pete Heller's Big Love - "Big Love" (David Penn Extended Remix)
3. David Penn & Rober Gaez - "What Is House" (KoT Anthem) (Club Mix)
4. David Penn featuring Ramona Renea - "Stand Up" (Extended Mix)
5. Jack Back - "(It Happens) Sometimes" (David Penn Extended Remix)
6. Candi Staton - "Hallelujah Anyway" (David Penn Remix)
7. David Penn vs Roland Clark - "The Power" (Extended Mix)
8. Purple Disco Machine featuring Lorenz Rhode - "Music In You" (David Penn Remix)
9. Todd Terry & Gypsymen - "Babarabatiri" (David Penn Remix)
10. David Penn - "Losing You" (Original Mix)
11. Sophie Lloyd featuring Dames Brown - "Calling Out" (David Penn Extended Remix)
12. Sandy Rivera - "I Can"t Stop" (David Penn Remix)
13. Danny Clark & Jay Benham featuring SuSu Bobien - "Wondrous" (David Penn Remix)
14. Jon Cutler featuring E-Man - "It's Yours" (David Penn Vocal Mix)
15. David Penn & Rober Gaez - "Sunshine People" (Original Mix)
16. River Ocean featuring India - "Love & Happiness" (Yemaya Y Ochùn)" (David Penn Vocal Mix)
17. David Penn - "Yeah Yeah"
18. Ron Hall & The MuthaFunkaz featuring Marc Evans - "The Way You Love Me" (David Penn Classic Vocal Remix)
19. David Penn - "That Vibe"
20. DJ Chus & David Penn - "Esperanza" (Original Mix)
21. David Penn & Jabato - "El Sur"
22. Hardsoul featuring Fierce Ruling Diva - "Self Religion (Believe In Me)" (David Penn Remix)
23. Deux - "Sun Rising Up" (Vocal Mix)
24. Jason Hates Jazz - "Pray For Love" (DJ Chus & David Penn Vocal Mix)
25. Lenny Fontana presents Octah'via - "The Way" (Chus & Penn Club Mix)
26. Haji & Emanuel - "Weekend" (David Penn Remix)
27. David Penn & ATFC - "Down Wid Da"
28. DJ Chus & David Penn featuring Concha Buika - "Will I (Discover Love)" (Mediterranean Club Mix)