Details by Neverdogs
Bamboleo Records founders Neverdogs drop their debut album on their imprint, entitled Details.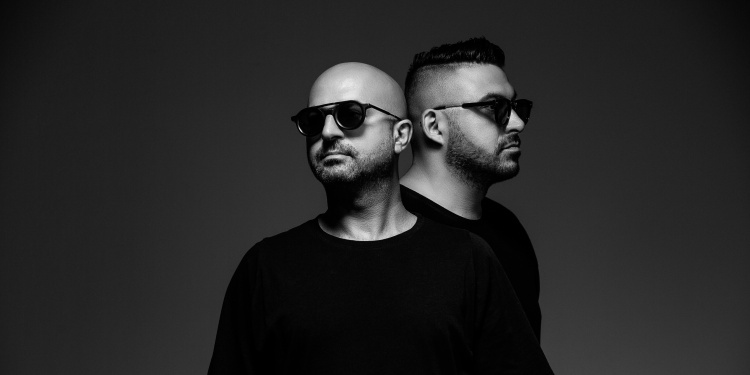 Photo by Pablo Bustos
A journey that has flourished from Florence, Italy to the UK capital of London via Ibiza, Italian duo Neverdogs' ascent and journey into the global spotlight are one deeply rooted in talent and passion. As a duo, Tommy Paone and Marco De Gregorio have gone on to release material on the likes of Roush and Deeperfect, played at renowned festivals such as The BPM Festival, and made regular appearances at Marco Carola's highly-coveted Music On where they have been core residents since 2013. Having founded Bamboleo Records earlier this year, the label's third release will see the arrival of the duo's most diverse work to date as they reveal their debut album: "Details".
We always wanted to prepare an album that would represent us. Besides having twenty years of experience, musical and artistic backgrounds we have been studying for months, listening to old vinyl records from our collection, paying attention to the work of other artists from the industry whilst taking inspiration from 80's bands such as Yazoo and Depeche Mode, and from the contemporary underground and pop worlds. This allowed us to understand what direction to take when creating our own sound. All the sounds of our tracks are made with analogue instrumentation.

We decided to call our first album "Details" as it encapsulates what this series is all about. We were paying particular attention to the details whilst creating all the tracks. We collaborated with the musician Davide Ruberto aka Fortyseven and the singer Spencer Kennedy, son of the former drummer of Imagination (English band from the 80's). We are also working on an Album Tour which will be released following this one
Neverdogs
Opening via the slow-blooming "Bull Terrier" and "Virus Love", the thirteen-track LP quickly takes shape and flows through a twisting journey of genres, influences, and sounds, exemplified by the infectious, groove-heavy "Wonder Land" featuring Spencer Kennedy which brings an instant splash of energy. Stripped back cuts such as 'Dance Moves' and title track "Details" drive right into the trademark Neverdogs sound as the duo weave together precise drum patterns effortlessly, whilst "Don't Let You Go" and "Volca" up the tempo and edge towards the peak time, a fan of the pairing will be familiar with as perfectly demonstrated year in year out when playing on Amnesia's iconic terrace.
The second half delves deeper into this realm as "Duck From Mars" reveals slick organic percussion arrangements and bubbling lead lines, whilst "Sin Parar" and "Patroncito" combine shuffling drums and warm, resonant tones, before arriving at "Space Dogs" - a quintessential Neverdogs production set to become a go-to track for many throughout summer ahead. Rounding out the package, the duo switch up the aesthetic once more as "Analogic Minds" directly contrasts against proceedings to bring an intense and epic slice of driving sound design that fuses otherworldly synths and rich analog tones, before arriving at "Ready For Love" and welcoming back Spencer Kennedy to offer a pop-tinged final product that leaves a lasting impression as the track fades into the after-hours.
Combining crisp, percussive house music through to flashes of immersive soundtrack territories, "Details" reveals a body of work that goes beyond just the dancefloor.
Neverdogs - Details LP
Release Date June 2019
Label Bamboleo Records
Tracklist
1. Bull Terrier
2. Virus Love
3. Wonder Land feat. Spencer Kennedy
4. Dance Moves
5. Don't You Let Go
6. Volca
7. Details
8. Ducks From Mars
9. Sin Parar
10. Patroncito
11. Space Dogs
12. Analogic Minds
13. Ready For Love feat. Spencer Kennedy