Elisa Bee drops A Place In Space
Elisa Bee returns to Stolen Goods Records with two hefty techno workouts and a remix from Cromby.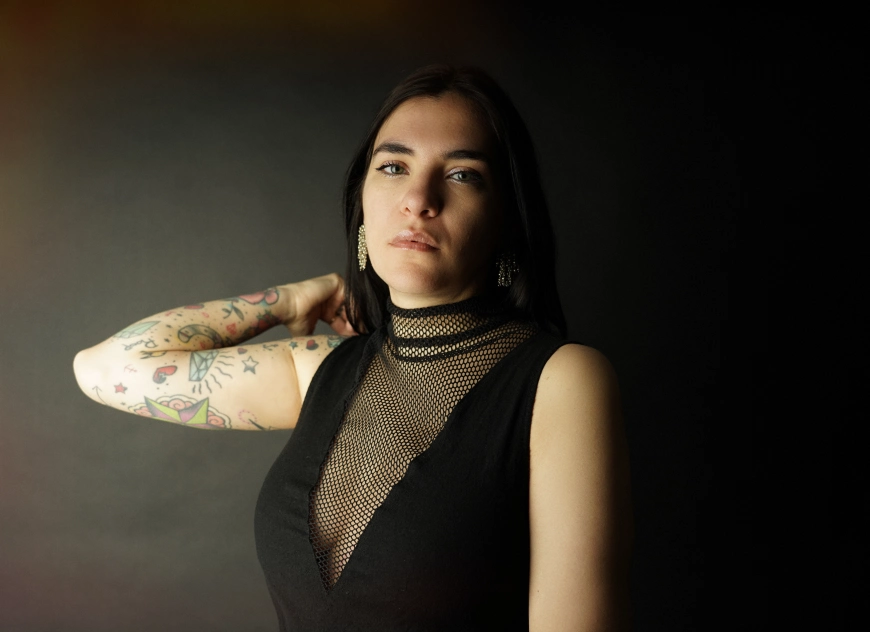 Photo by Stolen Goods Records
The system is down in "A Place In Space", erratic bleeps dart playfully around sequenced sirens as a robotic voice presses the alarm, warning about magnetic failure. There's no need to panic, Elisa Bee's masterful groove turns this scene of interplanetary hardship into an exhilarating dancefloor moment, which is expertly remixed next by Irishman Cromby.
Guesting on the thus-far all-Italian label, the now Berlin-based Rekids, Craigie Knowes, and Phantasy Sound artist contribute his signature house, techno, and trance influences in this deep space offering. Closing out the EP, Elisa's "There Might Be Other Ways" then fires up the hyperdrives and turns on the strobe lights, before slinging itself forward with a ceaseless rhythm shot through with flashy synths.
Having first appeared on former NTS-host Lele Sacchi's Stolen Goods Records in its "Volume 0" compilation, Sardinia's Elisa Bee returns to the Italian label following a busy few years. In addition to playing venues like Berlin's Tresor and Tokyo's Air, she's appeared on Ben Sims' Hardgroove and Symbolism, Truncate, and UTTU. She now unveils two new tracks on Lele's imprint, hot on the heels of her recent "Sample Minds" record on Posthuman's Balkan Vinyl.
Elisa Bee - A Place In Space
Release Date 31st March 2023
Label Stolen Goods Records
Tracklist
01. A Place In Space
02. A Place In Space (Cromby Remix)
03. There Might Be Other Ways