Envision Festival 2024
Discover a hidden paradise where the jungle meets the sea. Imagine a 7-day transformational journey filled with music, education, art, and a vibrant community.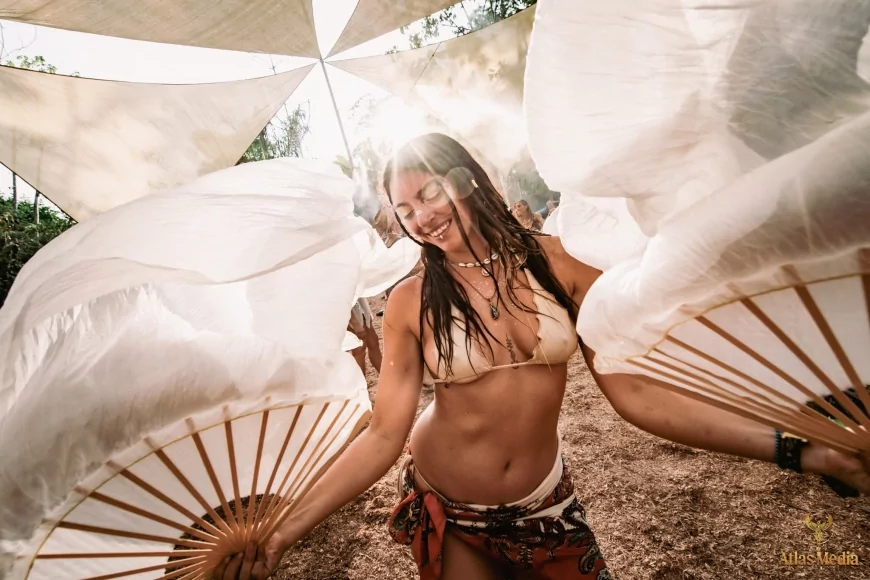 Photo by AtlasMedia/Envision Festival
Envision is a 7-day festival perfectly nestled where the Pacific Ocean meets the wild jungle of Costa Rica. As a celebration dedicated to awakening our human potential, Envision Festival provides a platform for different cultures to collide harmoniously in the regenerative community. They aim to inspire one another through collective participation in art, spirituality, yoga, music, dance, performance, education, regenerative strategies, and our fundamental connection with nature.
Envision is an invitation to dream, connect, learn, and inspire. Disconnected from modern civilization, they awaken a sense of belonging with the natural world. They know to prioritize our health, passions, art, and love.
With much excitement, we welcome you back to our fourth year at our home on Rancho La Merced in Uvita. Where the rainforest connects with the pristine tropical beaches. Rancho La Merced is everything that we could ask for - a short 2-minute walk to the wondrous surf beach of Playa Hermosa. The tide charts are in our favor, and the beach will be open at Sunset this year.
Envision occurs in the Southern Zone of the Pacific Coast of Costa Rica. It is a truly magical place where the rainforested mountains meet the warm Pacific Ocean. The zone exemplifies exotic paradise - boasting a wealth of adventure and exploration amidst the verdant jungle and warm ocean waters. As the most biodiverse place on Earth, it buzzes with life. The people here are gracious and friendly, making it easy to get around, find what you need, and experience the local culture. Pura Vida!
When 4-11th March 2024
Where Uvita, Puntarenas Province, Costa Rica
Lineup
Daily Bread / Dubfire / Gordo / LSDream / Of the Trees / Queen Omega / The Polish Ambassador / TroyBoi / Ashez / Bushman / Cheshire / Dreamers Delight / Fakear / Father Funk / Funka / K+Lab / Khiva / Irie Eyes / Kr3ture / Lightcode / Living Light / Megan Hamilton / Morillo / Nominus / Pheel / Ruby Chase / Santos y Zurdo / SaucyFeather / Savej / Scott Nice / Thought Process / Truth / Vincent Antone / Wreckno / Ayla Nereo / Balkan Bump / Elephant Heart / Groundation / Islandman / La Cuneta Son Machin / Lespecial / Los Excavators / Moontricks / Sudan Archives / Tauk / Kanika Moore / Barzo / Birds of Mind / Bunny Wabbit / Chaim / Dragonfly / Driss Skali / El Guapo / Fábula / Lorie / Javee / Jenia Tersol / Kevin Deroos / La Virgen / Malakita / Melissa O / Philip Jung / Murpo / Okuma / Parallelle / Paso Doble / Pinto Project / Portilla / Rumpus / Sadhu Sensi / Santi & Tugce / Yemanjo / Yokoo / Elderbrook + many more