Every Move EP by Henrik Villard
Norway's Mhost Likely continues its fantastic run of form with a new EP from feel-good Oslo artist Henrik Villard on its Mhost Like Green imprint.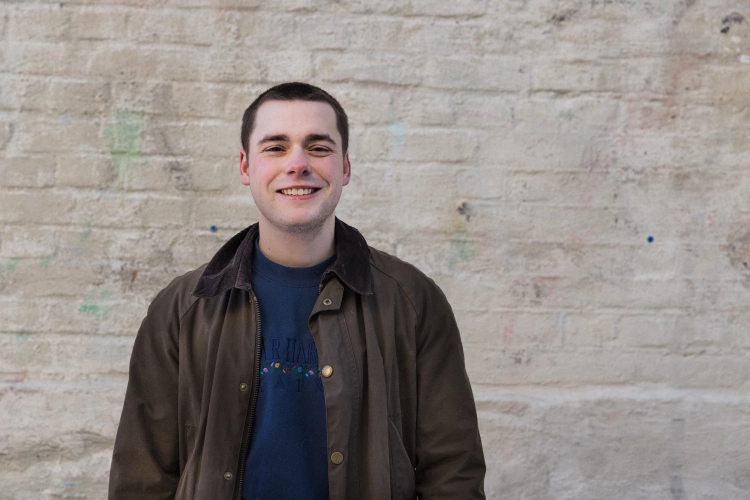 Photo by Kevin Fauske
Henrik Villard is a deep house phenomenon who has made a huge impact locally and is now turning heads around the world. In the studio, he layers warm sounds, lo-fi samples, and groovy bass with flowing melodies that swell the heart. He has done so on labels like Moskalus and Beatservice and recently remixed label co-owner Gordon Joe on Mhost Likely. His ability to blend classic deep house and golden-age house aesthetics are unrivaled as this distinctive new package shows.
EP opener "Don't Want It" sets the spirit in a deeply meditative style. Rolling and lively bass patterns intertwine with jazzy melodies and calming chords, slowly making the flowers bloom across the fields as the sun slides over the horizon. Similarly warm and captivating, "With Every Move" is a deep house groove that wears its heart on its sleeve and takes you on a never-ending rollercoaster of emotion.
Dutch production duo Fouk is the first to remix and do so by showcasing their love for deep house. They run their own Outplay Records label and also infuse house with funk and disco on the likes of Razor-n-Tape and Room With A View. Their version of "Don't Want It" is filled with smooth keys and perfectly placed samples from the original.
Inspired by a mix of everything from ambient to electro and house, Gordon Joe only makes his debut on this label in February with his "Luminous" single but follows it up with this standout Blue Forest Remix. It heads into downtempo territory with low-slung house rhythms paired with delicate bass patterns that make for a meditative groove.
Henrik Villard - Every Move EP
Release Date April 2022
Label Mhost Likely Green
Tracklist
1. Don't Want It
2. With Every Move
3. Don't Want It (Fouk Remix)
4. With Every Move (Gordon Joe's Blue Forest Remix)