Exit Festival adds more electronic acts
Exit Festival is renowned for having the best electronic stage in the world - The Dance Arena - as stated by all who have been and performed before.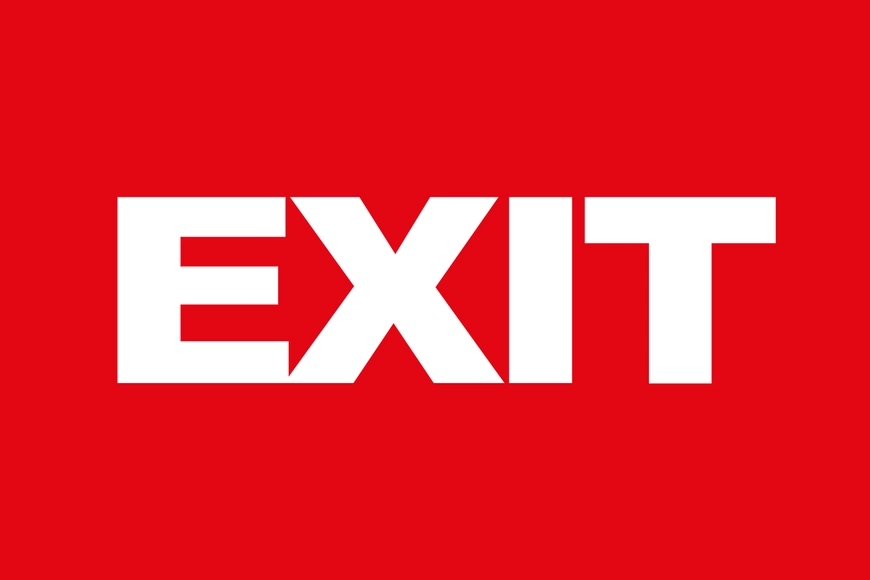 Exit Festival
Leading the charge in the Dance Arena on Thursday 7th July is Grammy award nominee and dance music phenomenon Deadmau5 with his first appearance at Exit Festival. His live performance uses cutting edge technology to assemble tracks on the fly and his much anticipated "unhooked" performance with his trademark mousehead will be an audio eargasm that reverberates around the fortress walls.

Digitalism are another first for the Dance Arena and will be performing a rare live set on Sunday 10th July. Hailing from Germany the electronic duo aka Jens 'Jence' Moelle and Ismail 'Isi' Tüfekçi make electronic music that everyone can rock to. Expect a synth supernova to explode through the speakers and a euphoric state of consciousness or biting around the DJ booth in the Dance Arena.

Paul Kalkbrenner - A DJ, musician and producer who became one of the leading lights on the German electronic music scene. Signed to Ellen Aliens Bpitch Control label with many releases under his belt Kalkbrenner expanded into the world of filmmaking, working with director Hannes Stohr on the modern cult classic film Berlin Calling, in which he played the leading role, and composed the score, making the film a cult classic and 'Sky and Sand' a record breaking single.

DJ Sneak makes his first ever appearance and will be bringing his box of trademark deep and disco filtered house grooves. Recognized as the disco filter innovator, his productions and musical style has maintained his status as one of the top DJs in the world. Dynamic in style - from furious banging Chicago tracks and Latin tribal beats, to disco filtered reworks of retro classics and melodic rhythms to suit your soul.

The Dance Arena also features creative visionary and electronic music icon Carl Craig who celebrates his twentieth year of Planet E, the Grammy-nominated composer, world-class DJ and ambassador of Detroit is sure to excite his fans playing in the fortress moat. Joining him will be Marco Carola, global ambassador of Italian techno and Minus mainstay, he is one of the driving forces behind techno's permeation into the world's dance scene. Groove ridden techno is on the cards with him alongside newcomer and Loco Dice's protégé tINI, who's Ibiza season last year was a raging success and who's set to wow the Dance Arena alight with her unique set. Deeply. Percussively. Impulsively.

Last but by no means least is Dim Mak Records founder and LA's premier party starter Steve Aoki who also joins the Sunday line up. A DJ, artist and producer in his own right he is also credited with launching careers of some of the most influential acts of the last decade including Bloc Party, Klaxons, Mystery Jets, and The Gossip to name a few. He's been making waves from LA to Australia with his indie/dance sound and is set to take on Eastern Europe at this year's Exit.

Exit's Main Stage's After 2am program also kicks off with a big bang, with the hottest dubstep movement of the moment – Magnetic Man live. Pushing boundaries and forcing dubstep to the mainstream, the trio features Skream, Benga and Artwork. Most recognisably their track 'I Need Air' featuring Angela Hunte topped charts worldwide, whilst their self-titled debut album impressed even the dubstep purists. Magnetic Man live on Exit's Main Stage – what more can we say, but BAMM!

EXIT 2011 LINE UP SO FAR
Arcade Fire, Pulp, Portishead, Grinderman, Underworld, Deadmau5, Fedde Le Grand, Magnetic Man, Tiga, James Zabiela, Digitalism live, DJ Sneak, Paul Kalkbrenner, Joris Voorn, Steve Aoki, Carl Craig, Marco Carola, Hadouken!, Joachim Garraud, Gramophonedzie, tINI, Beirut.

If that isn't enough
EXIT 2011 plays host to a variety of 800 performances on 20 stages connected by cobbled streets, ramparts and tunnels - a walk through the mystical fortress is like a trip through a magical wonderland. Music ranges from rock, dance, indie, Latino, reggae, electronica, chill out and regional music, so there is no better festival in the world that brings you so much value and so much variety! EXIT is still the coolest, most adventurous and best value for money festival experience in Europe for the discerning festival goer. Offering more entertainment, easier and cheaper travel options, stunning weather and an atmosphere unlike any other festival, ensure it's on your list of things to do 2011!

2011 will also see pre and post EXIT events happening in the city of Novi Sad and Belgrade, so festival go-ers can spend longer in Serbia experiencing the warmth of the Serbian people whilst having fun and seeing new sights and cities. It's an adventure and festival in one! No mud and lots of wonderful experiences, it's a golden ticket for summer 2011.