Lifetime Achievement Award goes to Michael Eavis
The founder of the Glastonbury festival, Michael Eavis is to be presented with the Lifetime Achievement Award at this year's European Festival Awards ceremony.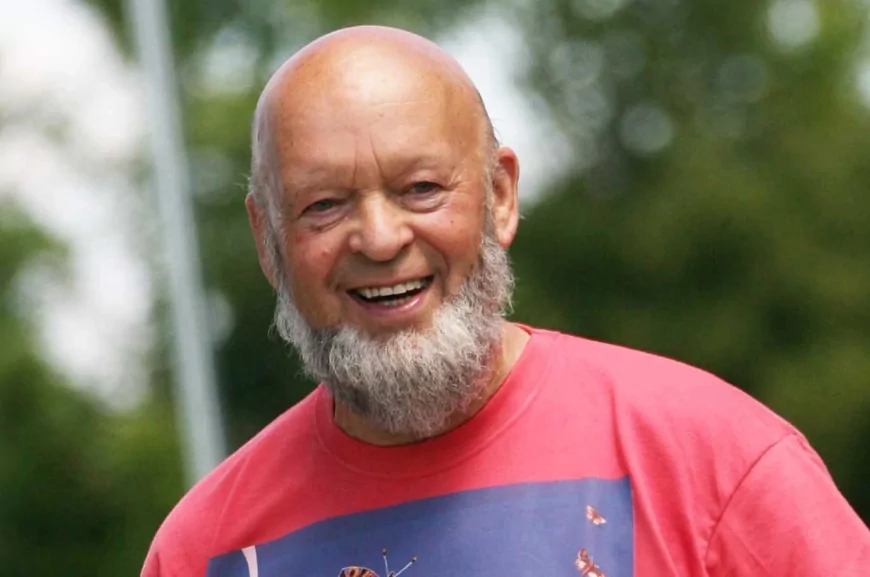 Photo by Festival Awards Europe
Each year the prize is dedicated to an individual whose personal vision and energy have propelled the entire festival industry forward in a dynamic, creative, and positive way.
Michael Eavis is to be given the Lifetime Achievement Award because of his seminal role in the European festival industry. Glastonbury and its success have inspired thousands of festivals to be launched, and Michael's own personal philosophy of philanthropy has been adopted by countless promoters.
Commenting on his award Michael said: "After 41 years, to win something of this magnitude is something to be incredibly proud of. To still be doing this after that amount of time is no mean feat."
Michael will receive the Lifetime Achievement Award at the Festival Awards Europe ceremony on Wednesday 11th January in Groningen, The Netherlands.
Speaking about the honour, James Drury Managing Director of Festival Awards said: "Since founding one of the most famous and long-lasting festivals in the world, Michael has dedicated his life to Glastonbury and the millions of festival-goers which have attended the event over its 41-year history. Glastonbury is the grandfather of the incredible festival market which Europe enjoys, and Michael is cited as an inspiration by almost every festival organiser I speak to across the world. This is why he is so deserving of this honour."
Michael launched the Glastonbury festival in 1970, after being inspired by the very first such gathering such as the Isle of Wight Festival. After 11 years the event finally made a profit and Michael looked for good causes to support in the UK and around the world. Nowadays he aims to raise £2 million per year to make the quality of life better than it is, at present, for millions of people.
Presented in association with YOUROPE and Eurosonic Noorderslag, the Festival Awards Europe is the only pan-European body solely dedicated to recognizing the contributions and achievements of the event organizers and performing artists that generate billions of Euros for local economies and brighten up the summer for tens of millions of festival-goers each year.
Christof Huber, Yourope general secretary said, "Michael Eavis is an icon in the European festival scene and in my view, Glastonbury is the mother of all European festivals. He is just the right person to get the Livetime Achievement Award at the Festival Awards Europe"
Festival Awards Ltd is the producer of Festival Awards UK, Festival Awards UK Conference, and Festival Awards Europe. As well as giving fans chance to tell festival organizers which events they think are the best, it also provides industry networking and knowledge-sharing opportunities through the associated UK conference.
Yourope was founded in November 1998. The association currently has over 60 members which are among the most well-established festivals in Europe. All Yourope's members are dedicated to improving the European festival scene in terms of working conditions, health, and safety music talent. The overall aim of the association is to collaborate and share best practice, and to pinpoint areas that would benefit from a joint approach.
EuroSonic Noorderslag is Europe's most important live music industry conference and showcase festival for European talent. With over 2800 delegates, showcases by 260 artists, and a conference with 100 panels, keynote speakers, interviews, and meetings, EuroSonic Noorderslag is the key exchange and networking platform for European music, European artists, international music industry professionals, and organizations. In 2011 it celebrates its 25th birthday and as EuroSonic Noorderslag focuses each edition on a different European country, featuring performances by the best artists and organizing panels about the specifics of that market, it only felt natural to do the 2011 focus on The Netherlands.
Virtual Festivals has grown by purely organic means since 1999 to become the UK's market-leading online portal and social network for music festivals, successfully consolidating this marketplace (from the hundreds of events that take place to the millions who attend them) in one place on the web. The website currently commands more influence and credibility with both industry and consumers in the festival sector than any other single media property. Building on its UK success, Virtual Festivals Europe was launched in collaboration with YOUROPE in July 2008 to aggregate the pan-European festival marketplace in a similar way.