Exquisite seasonal gifts from Bentley
Bentley's festive gifts for 2019 include a curated list of products inspired by the luxury automotive brand's renowned craftsmanship and design excellence, with something to suit everyone.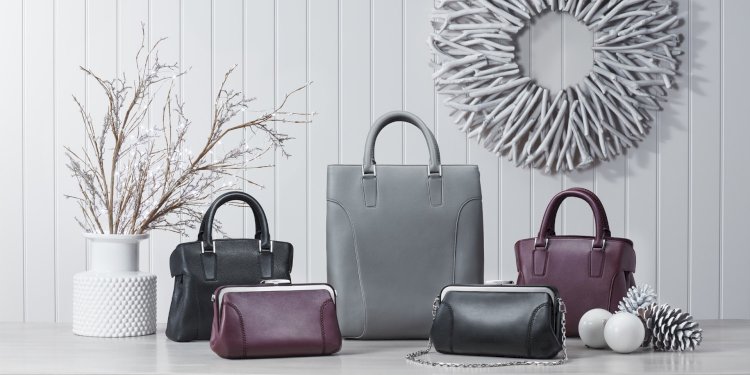 Photo by Bentley Motors
This winter, the Bentley Collection includes an assortment of exciting gifts for children, an array of home items to be used for entertaining during the festive season, a variety of exquisite gifts for men and a range of special gifts for women, new unisex fragrances from Bentley Beyond - The Collection and new Graf von Faber-Castell pens for Bentley's Centenary year.
Engineered To Entertain Them
All of Bentley's toys and games aim to inspire the next generation of Bentley enthusiasts. There is something available for all ages and the range is designed to ignite the spark in Bentley boys and girls from a young age.
For the grand tourers of the future, the Bentley Ride-On Car is inspired by the Continental GT and comes in a choice of Kingfisher Blue or White. The toy car has a fully-functioning steering wheel, horn and a selection of different musical tones, as well as a rear anti-topple feature - for inspiring and interactive play.
Hours of fun can be had with the Wooden Garage, designed especially to fuel the imaginations of toddlers. The three-storey garage includes functional turntables, a heliport, elevator, fuel pump and car wash station.
In homage to the Bentley Motorsport team, our soft Motorsport Teddy Bear is a sporting edition of Bentley's collection of soft teddy bears for children. Dressed in a white Bentley Motorsport team suit and matching hat, and the iconic Bentley "B" embroidered on the sole of his foot, aspiring racing drivers will love this cuddly bear.
The teddy bear is the perfect companion for adventures big and small, while the ride-on cars and wooden garage offer the experience of Bentley ownership - in miniature, of course!
The Seasonal Host
As the festive season draws near and people come together, the Bentley Collection offers an array of home items to be used for entertaining or to give as presents to friends and family who will be playing host to you this year.
The Leather Bottle Holder and matching Leather Tray makes an elegant addition to any home. Featuring Bentley's signature diamond quilt pattern and embossed with the Bentley wings emblem, these Italian-crafted gifts are exquisite. The Flying B Bottle Stopper mimics the new Bentley emblem designed for the Flying Spur, and the Cork Screw is styled in a replica of the Mulsanne's door handle - both finished in polished chrome and handy for those moments when raising a glass to family, friends and the festive season.
Scented with citrus, bergamot and eucalyptus, Bentley's Nemus 11 Tealights offer a fresh take on festive home fragrancing. The Tergus 37 Tealights contain notes of spice, iris wood, saffron, black pepper, frankincense and precious wood scents reminiscent of traditional nativity stories and comforting seasonal aromas. Adorned with Bentley's distinctive knurling pattern, the designer Tea Light Holders are presented in a smart Bentley gift box and make an excellent accompanying present to the tealights. The delicious Tergus 37 and Nemus 11 scents are also available as larger sized candles in Portland-coloured glass.
Adorning your dining table with the fabulous Centenary Napkin Rings will impress your guests and add a festive touch. The elegant, gold-plated designs are etched with Bentley's distinctive knurling pattern and laser engraved with a Bentley logo inside.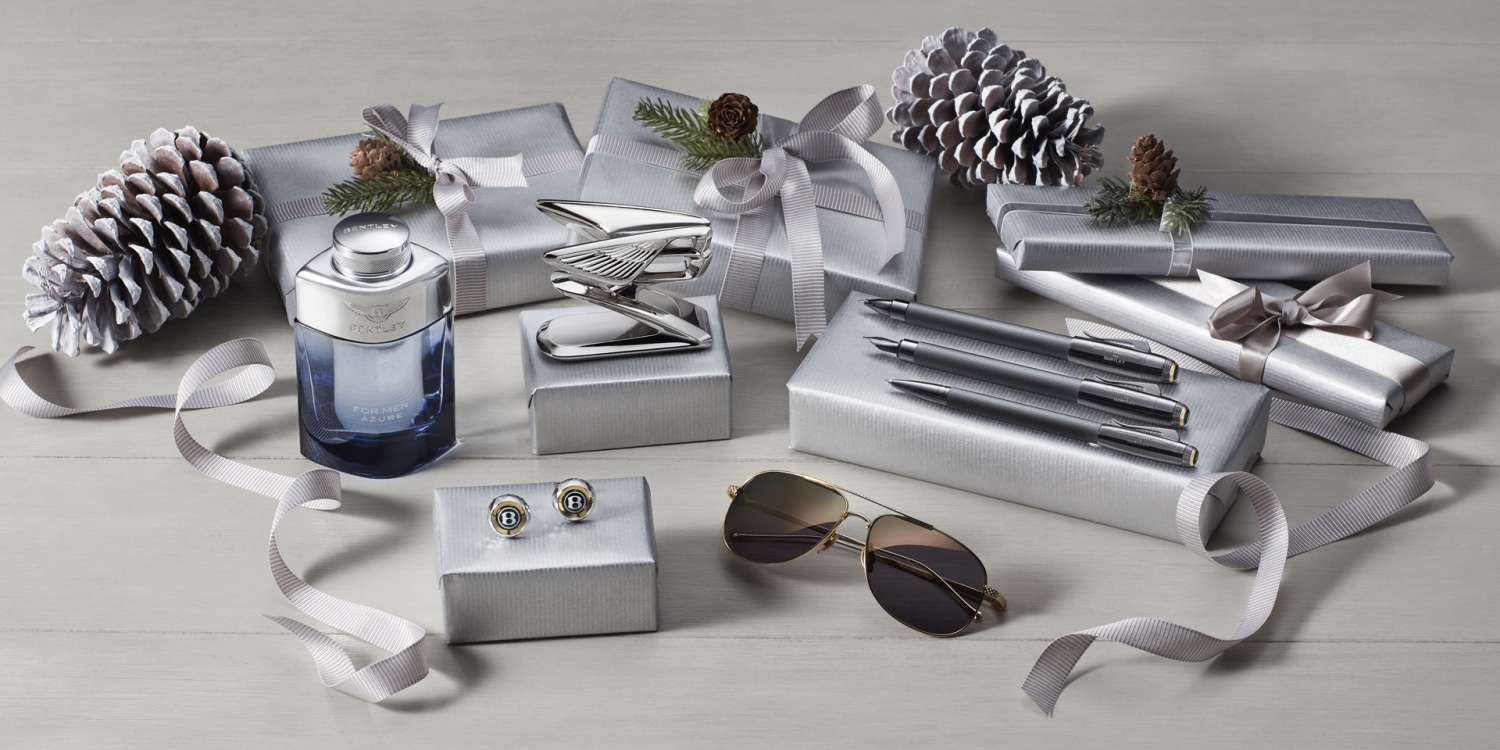 Men's Accessories
Handcrafted Around His Hobbies
The Bentley Collection has a variety of exciting gifts for men, to accommodate a lifestyle of business and travel, as well as leisure and luxury indulgences. Bentley's range of gifts is perfect for the man with a meticulous eye for detail.
The Business Overnight Bag is made in Italy with 100% natural grain leather and contains practical compartments for a laptop, documents and clothing - the ideal gift for a frequent business traveller.
And for those relaxing weekends away, the Heritage Weekender in Dark Sapphire coloured leather is a perfect companion. The red, white and blue stripes are in homage to the union flag and Bentley's British heritage. The matching Heritage Backpack will suit those more adventurous journeys.
If you're looking for a luxuriant stocking filler or finishing touch to a stylish business suit, the Facet Knurling Cufflinks are an eye-catching accessory. A laser-etched Bentley emblem adorns each cufflink toggle and they replicate the innovative driver systems control switch.
The lenses of all Bentley Eyewear ensure supreme clarity for all road conditions. The retro-inspired Keyhole Bridge Panto Sunglasses are hand-made from lightweight acetate and crafted to the highest standards. The Classic Aviator Sunglasses are timeless in their style; designed for total comfort and durability, they are the height of performance eyewear.
Discover the perfect gift for any golf lover with accessories that let them channel the spirit of Bentley on the golf course. Presented in a Bentley box, a set of nine Golf Balls, which have been bespoke designed to provide lower spin and faster ball speeds to increase the distance for golfers at every level. The golf balls have tour-proven urethane covers, excellent durability and a premium soft feel.
Finished with the Bentley 'B' logo, the Golf Ball Marker is precision cut from stainless steel and finished with a high gloss piano black wood; another delightful gift for a golfer. Players can note their scores in style while on the course with the premium leather Scorecard Holder, lined with Highland Hare suede and embossed with the iconic Bentley wings logo.
The Golf Cart Bag is crafted from leather and technical fabric for a luxurious yet practical finish. The weather-proof cart bag includes a cool pocket to keep drinks cold and a faux fur-lined valuables pocket.
Designed For Her
For ladies, the Bentley Collection features a range of special gifts that reflect her impeccable style.
The finishing touch to a stylish wardrobe, the Bentley Mini Mary P Bag is made in Italy using 100% premium leather. In homage to the recent miniature bag trend, yet timeless and classic in style, this exquisite handbag is the perfect accessory.
Inspired by Bentley's opulent interior car cabins, the Ladies Zip Purse features a diamond quilt pattern in the softest calf leather, and the zip puller is etched with bespoke Bentley knurling. For those who esteem the height of fine British craftsmanship, this purse offers a gentle nod to Bentley's signature design features.
Available in a choice of Burnt Oak or Dark Sapphire leather, the Continental Weekender is an elegant yet practical accoutrement for those cherished weekends away. The life of grand touring can be realised in style with this special overnight bag in the boot as you explore new and exciting roads.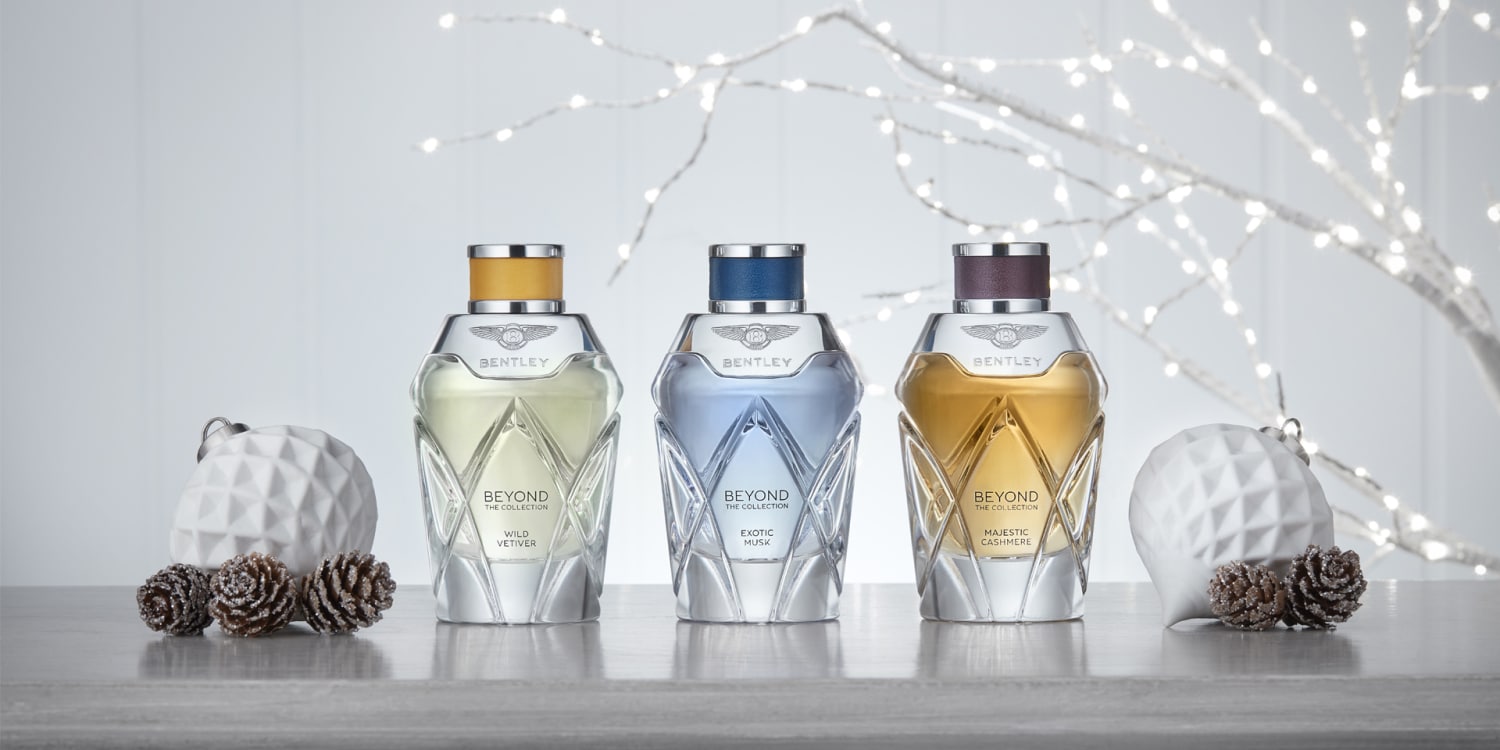 Bentley Fragrances
Bentley Beyond
The latest from Bentley Fragrances, Bentley Beyond - The Collection, includes the perfect gifts for both men and women. The niche, unisex fragrances use the highest quality natural materials inspired by W.O. Bentley's love of travel, with precious ingredients sourced from Java, Acapulco and Goa and blended by the finest French perfumiers.
With top notes of Orris and Ambery Woods combined with aromas of Orcanox, Ambranone and Tonka Bean, the Exotic Musk fragrance is an exotic and opulent Eau de perfume. A silky haze of musk evokes the sensuality of Acapulco nights; the dizzying golden cliffs, a deep blue bay and the spectacular vistas of the legendary Mexican resort.
The scent of Majestic Cashmere is reminiscent of the lush tropical beaches of Goa, the chic Bohemian haven by the Arabian Sea. Top notes of Smoky Bourbon are woven together with a sampling of the aromas of India, drawing inspiration from its striking architecture that blends Hindu, Portuguese and Ottoman influences.
Wild Vetiver sings of lush rainforests, serene rice plantations and smouldering volcanoes in the teeming riches of Java. The fragrance holds delicious top notes of Incense, Coriander and Ambrette Absolute mixed with base aromas of Orris Absolute, Cashmere Woods and Tonka Bean.
The designs for the elegant bottles of the Bentley Beyond fragrances take their cues from the signature cut-crystal glass headlights of the Continental GT, and in addition feature hand-stitched leather caps - showcasing Bentley's passion for meticulous craftsmanship and the finest quality materials.