Finding Rainbows EP by Linear B
Linear B's ongoing success continues with a seventh fantastic EP on his own Rainbow Tipi label.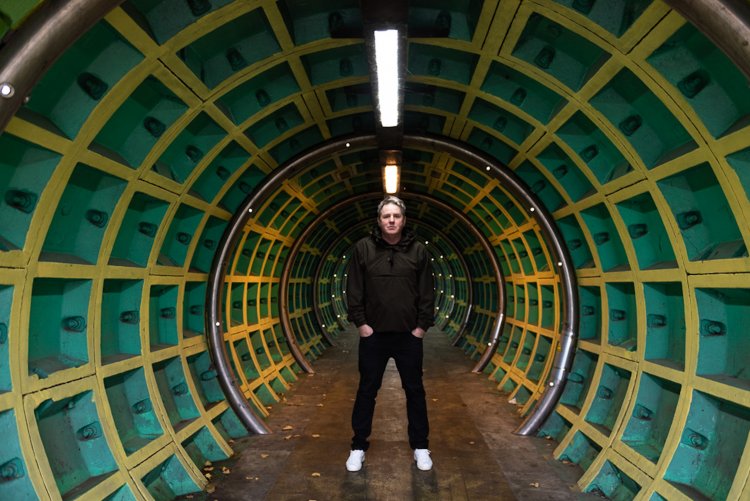 Photo by Rainbow Tipi
After a standout 2020, Linear B has kept his foot on the gas this year with more of his powerful tracks. They tread a fine line between house and techno and have drawn support from DVS1, Truncate, and Noncompliant, amongst others. Each new production pairs real dancefloor dynamics with a rare depth of emotion that always stands them apart.
Opening up this EP is "Finding Rainbows", surging deep techno cut with paranoid vocals pacing about the mix. Lead vocals channel the deadpan darkness of Depeche Mode while acid flashes and a tight bassline bring real detonation over the eight-minute trip. The edgy atmosphere continues on "Bugaboo" as it expertly layers up punchy rubbery drum loops and warped synths with angst-ridden spoken word vocals.
There is an irresistibly raw and mechanical drum funk to "Tiny Heartbeats". The monstrous lead synth is jagged and menacing, and vocals only heighten the sense of tension as you remain nailed to the dancefloor. This dark, stylish EP closes with "Jericho Horns" and its oversized drums and bass, paranoid vocal whispers, and shadowy synths. It is the perfect backroom material for those freaky late-night hours.
Linear B - Finding Rainbows EP
Release Date June 2021
Label Rainbow Tipi
Tracklist
01. Finding Rainbows
02. Bugaboo
03. Tiny Heartbeats
04. Jericho Horns