Defected presents For The Love of House - Volume 10
Defected's esteemed For The Love Of House series reaches a significant landmark with Volume 10.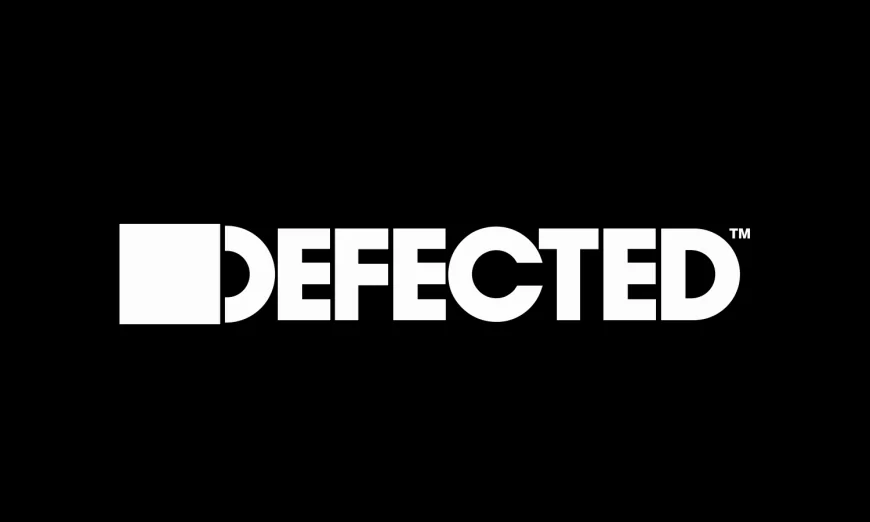 Photo by Defected Records
Covering the full spectrum of quality house music, from deep grooves to heavyweight slammers, these seminal cuts from the label archives of Defected, Strictly Rhythm, King Street, 4th Floor and more sound as fresh today as when they first devastated dancefloors.
A hand-picked selection from Defected's founder Simon Dunmore and the A&R team of Andy Daniell and Luke Solomon place all-time anthems like Cassius' electro-tinged 'My Feeling For You' and King Britt's hypnotic remix of Josh One's 'Contemplation' alongside underground cuts such as Logic's keys-and-vocals workout 'Blues For You' and Da Mongoloids' driving remix of 'Got Funk?' by The Funk Junkeez - a.k.a. Roger Sanchez.
 
 Two exclusive DJ mixes, plus 30 full-length, unmixed house classics offer incredible value for so much great music, ideally suited for both long-term house-heads seeking to fill in gaps in their collection, and newcomers to the genre looking to find their way. With bona fide legends such as Masters At Work, Armand Van Helden, Erick Morillo, Dennis Ferrer, Laurent Garnier and many more contributing tracks and remixes, For The Love Of House Volume 10 reaffirms the series' standing as a definitive guide to House.
Defected presents For The Love of House - Volume 10
Release Date August 2016
Label Defected Records
Tracklist
Mix 1 Tracklist
01. Fusion Groove Orchestra featuring Steve Lucas 'If Only I Could' (F.G.O. Original Mix)
02. Copyright featuring Shovell 'Bulo' (Afro Mix)
03. Blaze 'Found Love' (Danism Remix)
04. Black Magic 'Let It Go' (Ken Lou Mix)
05. Cleptomaniacs 'All I Do' (Original Cleptomaniacs Mix)
06. DJ Spen & The MuthaFunkaz featuring Ann Nesby 'It's So Easy' (MuthaFunkaz 12' Vocal)
07. Todd Terry All Stars featuring Kenny Dope, DJ Sneak, Terry Hunter & Tara McDonald 'Get Down' (Mousse T Classic Club Mix)
08. Josh One 'Contemplation' (King Britt Funke Remix)
09. Cassius 'Feeling For You'
10. Johnny D & Nicky P 'Smoke'
11. Fallout 'The Morning After' (Sunrise Mix)
12. Hardrive featuring L.G. 'Sindae' (Sindae's Desire Mix)
13. Gee-Man 'The Soul' (Vapor-Rub Rub)
14. Billie 'Nobody's Business' (Extended Radio)
 
Mix 2 Tracklist
01. Mike Dunn presents The RC Groove Project featuring Ron Carroll 'He's Gonna Make It Alright' (MD'z Original Receipe Vocal Mixx)
02. Tonja Dantzler 'In And Out Of My Life' (Armand Van Helden Mix)
03. Midnight Express featuring Sabrina Johnston 'Hallelujah' (Solid Groove Dub)
04. George Morel featuring Heather Wildman 'Let's Groove' (Morel's Groove Dub)
05. Soul Central 'Need You Now' (Sergio Flores Remix)
06. Key To Life featuring Sabrina Johnston 'Forever' (New Heights Swing Mix)
07. Dennis Ferrer featuring Karlon Brooks Sr. 'Change The World'
08. Barbara Tucker 'I Get Lifted' (The Underground Network Mix)
09. Reel 2 Real featuring Erick Moore 'The New Anthem' (Union City Mix)
10. Amira 'My Desire' (Blaze Klubhead Vocal)
11. Da Mongoloids 'Spark Da Meth' (Bangin Like A Benzi Mix)
12. The Erick Morillo Project 'Jazz It Up' (Extended Jazz)
13. The Funk Junkeez 'Got Funk?' (Da Mongoloids Funktastic Funk Mix)
14. DJ Gregory & Gregor Salto 'Canoa'
15. Laurent Garnier 'Man With The Red Face' (Original Mix)