Fort Festival 2020
Fort Festival is taking place in the medieval walled area of Tossa de Mar, Spain, and will feature the most pioneering artists in the electronic music scene.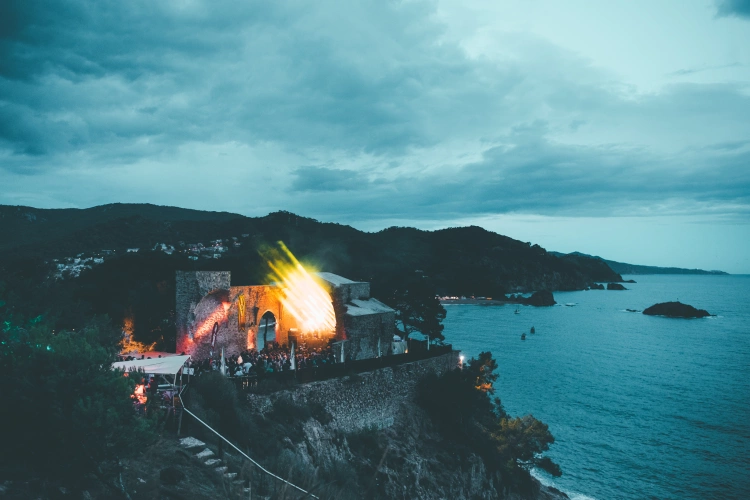 Photo by Fort Festival
FORT Festival is celebrated in the old medieval walled enclosure of the beautiful coastal town of Tossa de Mar. The fort stands on a hill front to the Mediterranean Sea offering splendid views and is part of the entire walled enclosure that was built in the Middle Ages as a defense against piracy and that was later declared a National Historic Artistic Monument in 1931.
Under a ruined Romanesque church of the Middle Ages, the Church stage is the perfect place to live the best artistic performances, overlooking the Mediterranean Sea and Tossa de Mar.
Through audiovisual projections made by local artists together with avant-garde music as an integrating element, the audience can enjoy a unique sensory experience in a historic enclave located in the beauty of the Mediterranean coast with spectacular views of the sea.
At the top of the hill is the well-known lighthouse of Tossa de Mar, where our second stage has almost 360° views of the Mediterranean Sea. Smaller, but no less beautiful, this space creates special magic from the first hour.
When 2nd-4th of October 2020
Where Castell de Tossa de Mar, Passeig de Vila Vella, 1, 17320 Tossa de Mar, Girona, Spain
Lineup
To Be Announced