Get Lost EP by Black Loops
Audiojack's Gruuv label returns on in July with the Get Lost EP courtesy of Black Loops and accompanied by a remix from Alexkid.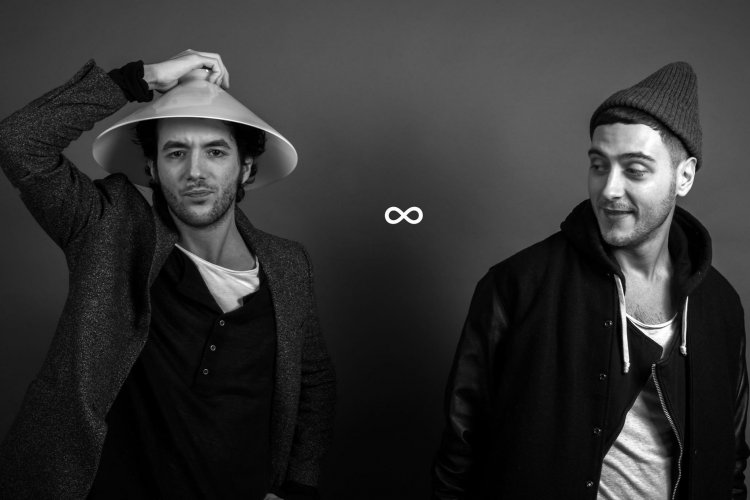 Photo by Gruuv Recordings
Berlin based duo Black Loops stepped onto the scene via a run of releases on Toy Tonics in 2013 before being picked by the likes of AVOTRE, Exposure Music and of course the Gruuv imprint for the material. Here we see Black Loops return to the latter with a new EP and further cementing them as core artists to Audiojack's revered imprint.
Title track 'Get Lost' kicks things off with a dub-infused feel via fluttering stab sequences subtly tweaked and processed throughout while a sturdy rhythm and rumbling sub bass carry the infectious groove. 'Nyna' follows and flips the feel over to brighter territories with a bumpy Chicago tinged rhythm, intricately chopped disco samples and soft chords stabs creating yet another hypnotic heads down workout.
On the flip we have 'Dub Me Please' which as the name would suggest leads back to dub aesthetics with sweeping synth swells and minute modulations swirling around a weighty foundation of rumbling subs and distorted drums. To round off the package French producer Alexkid strips back the feel of 'Dub Me Please' to a reduced state with sparse low-slung percussion running with fragments of the original number which ebb and flow across the remixes ever unfolding seven minutes.
Black Loops - Get Lost EP
Release Date 1st July 2016
Label Gruuv Recordings
Tracklist
1. Get Lost
2. Nyna
3. Dub Me Please
4. Dub Me Please (Alexkid Remix)