Giorgio More-Hoarder EP by Øyvind Morken
Label regular Øyvind Morken explores Italo, electro, new wave, and hi-tech soul across the first of two new EPs he has lined up for Oslo's Snick Snack Music.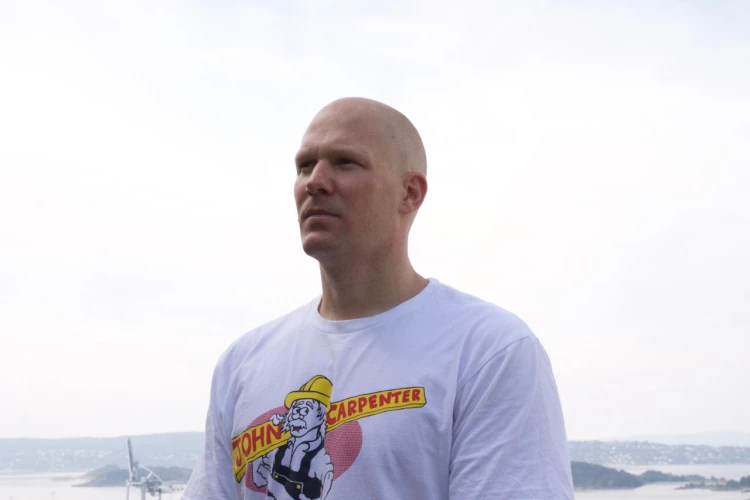 Photo by Snick Snack Music
Øyvind Morken is a hard man to pin down stylistically. He makes a wide array of genres and knows how to get any party started. He has done so all over Europe and released on diverse labels like Moonlighting, Full Pupp, and Gravity Graffiti, as well as putting out a cassette mixtape on L.I.E.S. Records. He also works on the Chicago and Detroit-inspired side project Wild Flowers with his friend Kaman Leung. Together they put out their Reactivate album here last year but now he is back in solo mode.
Morken channels melodic charm and the outlier sounds of his reputed DJ sets with these two new cuts. "Giorgio More-Hoarder" opens up and is a dazzling post-disco workout with stiff arps riding up and down the scales. Slapping hits and rugged drum machine rhythms power the groove along and take you to the next dimension. The silky "Speaker Juice" is an outer-space electro workout with trippy sci-fi motifs and neon synths over a crisp beat. It's cinematic body music with a unique sense of future soul.
Øyvind Morken - Giorgio More-Hoarder EP
Release Date 18th November 2022
Label Snick Snack Music

Tracklist
01. Giorgio More-Hoarder
02. Speaker Juice