Gottwax present: Nottwax - A Gottwood Compilation
After a 4-year break, Gottwax, the record label arm of the world-renowned Gottwood Festival, returns with an epic 30-track compilation album featuring some of the most respected names in electronic music.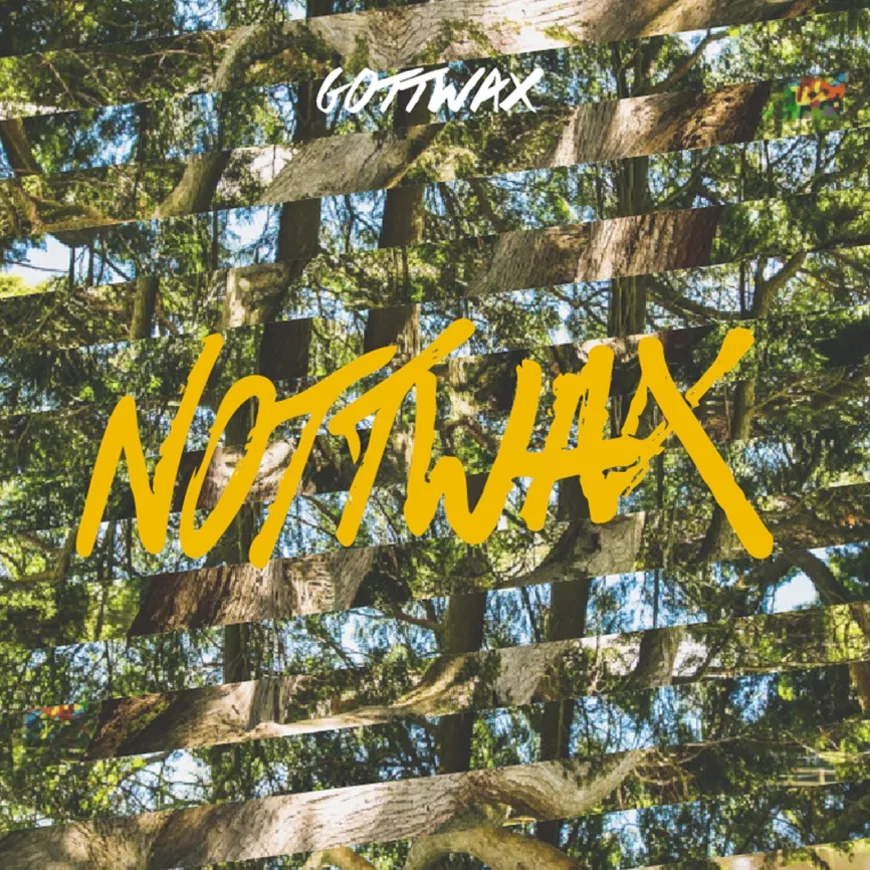 Art by Gottwax Records
Gottwood festival has been a key fixture on the UK festival scene for a full decade now and with this year's gathering put on ice, the team behind the revered Welsh woodland gathering has decided to reanimate their Gottwax record label. To kickstart their relaunch the label presents a gigantic triple-sized compilation featuring a plethora of artists with a connection to the festival, ranging from its oldest allies to its newest friends, and representing a spread of talent from global superstars, underground sensations, musical journeymen, and fledgling talent.
The 30 track compilation, compiled by the festival owners alongside their new label manager Geoff Kirkwood (aka Me Me Me records boss Man Power) includes such household names as Roman Flügel, DJ Tennis (in collaboration with Joseph Ashworth), Margaret Dygas, Voigtmann & John Dimas (aka VOIGT.MAS), Ruf Dug, Ron Basejam, Appleblim, and Maxxi Soundsystem, nestled alongside the best and brightest in emerging talent, such as Sweely, Anna Wall & Corbi, Bobby, Adam Curtain, and Harry Wills.
The result is a musical journey that evokes the scope of the Gottwood festival itself, and which takes the listener through Balearica, Experimental Music, Disco, Funk, Garage, Bass Music, minimal sounds, and many of the varied forms of House and Techno.
Released digitally in July via Beatport, Bandcamp, and Spotify, the compilation will be the first entry in a regular schedule of releases, with a series of artist EPs set to follow which throw further light on the artists close to Gottwood's heart.
Gottwax present: Nottwax - A Gottwood Compilation
Release Date July 2020
Label Gottwax Records
Tracklist
Secret Universe - Mirror Deal
Ron Basejam - Carl Calling Up To Tell You You're Late For The Party
Dedication (Felix Dickinson, Botchi Takahashi, Tsuyoshi Kosuga, Mikey Yamada)- Out of The Woods
Kenny on Acid - Lazer Beams
Ruf Dug - Theme from Ruffy's Lab
Ess o Ess feat George Hume - Simply Nothing
Cedric Maison - Quarks
Jive Talk - Eyes
Harry Wills - Glistening
Sam Bangura - Fun Dome
Anna Wall & Corbi - Pipe Dreams
Bobby. - The Blind Beggar
Thoma Bulwer - Wick Woods
Christophe Bristol - City Girl
Maxxi Soundsystem - Lost In Trigon
Man Power - Hey Pinky
Tom Demac - Hanging Over
Robert James - Biscuit of Love
Phil Sinclair - Funk Droid
Sweely - I Was Looking For You
Dj Tennis and Joseph Ashworth - Cariad
Roman Flügel - Tequila
Voigt.Mas - Cloud Synergy
Margaret Dygas - Supermarket Sneeze
Em + Stav - Driver
Appleblim - Hot Take
Krywald & Farrer - Han So Low
Adam Curtain - Confuse, Distort, Destroy
N-Gynn - ElecJam
RN&C - Lovin You