Guilty Officer EP by Dino Lenny
Maceo Plex's Ellum Audio rounds out a fantastic year with a new EP from Dino Lenny that features remixes from the boss himself plus FibrerRoot.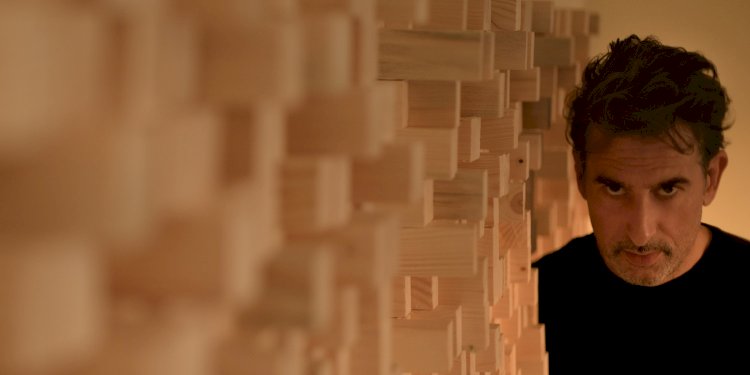 Dino Lenny
Italian producer Dino Lenny is the Fine Human Records label head who has been making music since the 90s. He's remixed huge names like Missy Elliott and Wu-Tang Clan but has also been named as "a wizard of electronic music" by the Chemical Brothers, played live with Underworld, and released on the likes of Innervisions and Diynamic. Currently signed to Ellum, previous outings here like It's Saturday and Living In a Song have really established him as a master of melodic techno.
Adventuring opener "Guilty Officer" has a frosty feeling, with busted drums and stiff hits all run through with a haunting synth line and spooky vocals. It's part EBM, part electroclash, part techno, and makes for an arresting groove that electrifies the floor.
Maceo Plex then steps up to remix after another huge summer of his own Mosaic parties in Ibiza and headline gigs around the world. He stylishly fashions it into a driving techno track with dystopian synth stabs and a fantastic sense of tension and futuristic darkness.
Valencia-based FibreRoot mixes up a wide range of emotions and sounds from Latin percussion to ethnic drums, always evolving on labels like Sincopat and Correspondant as well as this one. Here his excellent remix makes the drums heavier, spacing them out for a more lingering and paranoid mood. The hits are metallic and the synths still frazzled, so maximum dance floor impact is guaranteed.
These are three standout tracks that are tough yet emotional and perfect for big rooms.
Dino Lenny - Guilty Officer EP
Release Date December 2018
Label Ellum Audio
Tracklist
1. Guilty Officer
2. Guilty Officer (Maceo Plex Remix)
3. Dissolved By Ambition (FibreRoot Remix)